Canada
GAME DAY: Local hockey teams poised to chase championships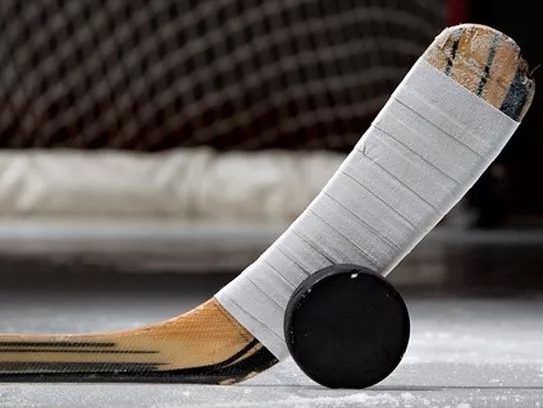 Article content
It's a good time to be a local hockey fan.
Article content
Several junior and men's squads are near the top of their respective standings, setting up a spring — or late winter — of extended playoff runs and championship possibilities.
Stratford is second in the Greater Ontario Junior Hockey League's Midwestern Conference. The Warriors (20-6-0) have reeled off eight wins, including three last weekend, entering tonight's tilt against Ayr at the Allman.
Stratford, thanks to a few blowouts over Brantford, has the GOJHL's best goal differential at plus-79 and boasts four players — Zac McCann, Sheldon Pryce, Cam Daigle and Hunter Nagge — among the top 15 in GOJHL scoring.
Goalies Zach Burleigh and Connor Bradford are top-six in goals-against average and top-16 in save percentage.
Article content
Down the highway, St. Marys is chasing London for top spot in the Western Conference. The Lincolns (18-5-3) are three points behind the Nationals and have won five straight before tonight's home game against LaSalle.
St. Marys' strength is in net. Matteo Lalama has appeared in a league-high 19 games and has a 2.72 GAA and .913 save percentage while facing 599 shots — seventh most in the GOJHL.
Carter George, a 16-year-old from Thunder Bay, sports a 2.65 GAA and .907 save percentage in eight games. The Owen Sound Attack prospect was outstanding in his first Ontario Hockey League action in late October and early November, winning all four games he played while posting a 2.22 GAA and .926 save percentage. He was named OHL Player of the Week Oct. 31.
Article content
George made 20 saves in a 6-5 overtime win Thursday night in Sarnia. Michael Elliston scored twice, including the OT tally 1:31 into the extra frame. Eric Smith added two goals and an assist, Ethan Lamoureux had a goal and two assists and Jacob Chantler had a goal and assist. Austin Keleher picked up a pair of helpers.
Up the highway, Listowel is fifth in the Midwest and could soon move into fourth. The Cyclones are two points back of Ayr but have a pair of games in hand.
Listowel (13-9-1) already has a couple of signature wins in 2022-23, beating the Warriors in Stratford early in the season and last week handing Cambridge its first regulation loss in 13 games.
Cory Jewitt and Ben MacRobbie are both averaging more than a point per game. The Cyclones welcome Caledon to the Steve Kerr Memorial Complex tonight at 7:30.
Article content
In the Provincial Junior Hockey League, Mitchell is in a three-way race for first in the Pollock Division. The defending champion Hawks (12-4-2-1) have 19 points — tied with Hanover, but the Barons have two games in hand. Mount Forest leads the way with 33 points.
Mark Cassidy, Andrew Gysbers, Tyson Hall and Braeden Burdett lead the offence, while Joshua Jacklin and Deklan Jermol have combined to play all but one game in net. Both goalies have a save percentage of .926 or better.
Mitchell is home to Goderich Saturday at 7 p.m.
In Tavistock, the Braves' recent struggles still have them third in the Doherty Division.
Few teams will be happier to turn the page on November. After two wins and a tie to start the month, Tavistock went 1-3-1 the rest of the way.
Article content
The Braves (12-7-2-0) remain within eight points of both New Hamburg and Wellesley heading into tonight's home clash with Norwich at 7:30.
One area that remains strong is the team's penalty kill (87.1 per cent), which ranks second in the division and 11th in the 60-team PJHL.
In the Western Ontario Super Hockey League, the Stratford Fighting Irish (6-2-0) has won five straight and climbed to fourth place — with games in hand on the teams ahead of them.
Despite playing only seven games, Fighting Irish forward Graham Brulotte is fourth in the WOSHL with 11 goals, while his 15 points rank 11th. Stratford visits Elora tonight and hosts Strathroy Saturday at 4:30 p.m. at Allman Arena.
There are two area teams in the Western Ontario Athletic Association senior men's league.
Article content
Tavistock is fifth with a record of 5-3-0-0. The Royals' winning percentage of .625 is third among 12 teams. Drew Gerth leads the club with six goals and 11 points in eight games and is 18th in the WOAA. Sean Kienapple has three goals and 10 points in just four games.
Tavistock plays its next two games on the road and returns home Dec. 10 to face Durham at 7:30 p.m.
After having its two-game win streak snapped last weekend, Milverton visits Petrolia tonight and hosts Shelburne Sunday at 2 p.m.
The Four-Wheel Drives (2-6-0-0) are averaging 4.3 goals per game and have two of the league's top scorers in Dennis Dewar (4G, 9A in 7GP) and Mitch Boertien (6G, 6A in 7GP).
All told, local teams have a combined record of 88-42-4-5.
Yep. It's a good time to be a local hockey fan.
cosmith@postmedia.com
GAME DAY: Local hockey teams poised to chase championships Source link GAME DAY: Local hockey teams poised to chase championships