Canada
You said it: no wonder he endorsed it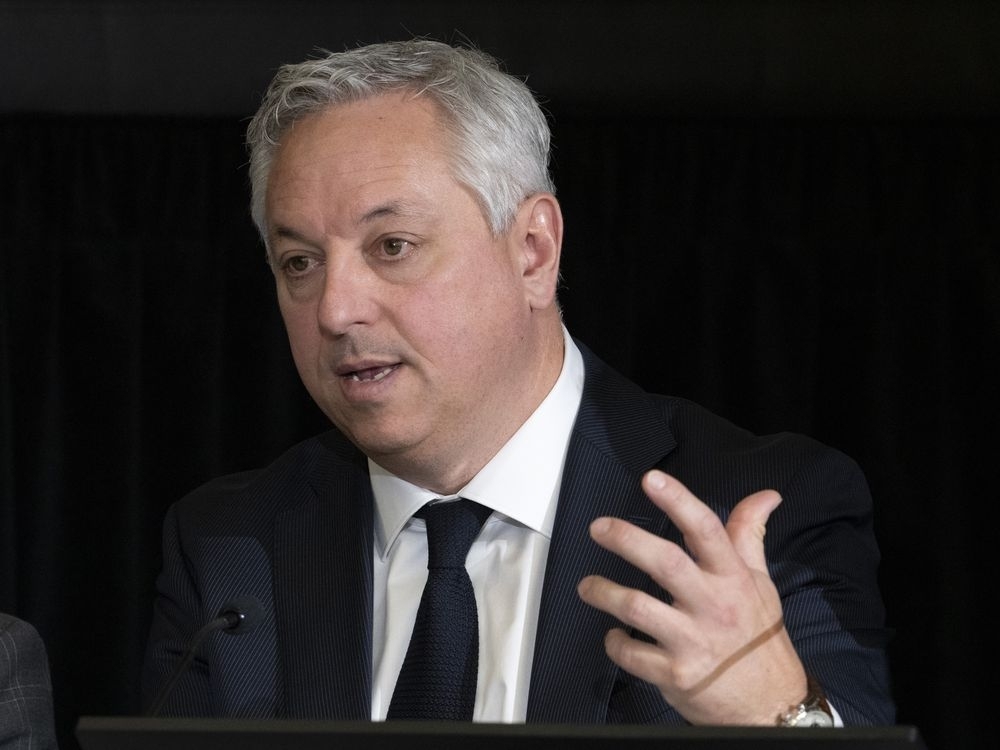 Here is today's Ottawa Sun letter to the editor.
Article content
No wonder he endorsed it
Article content
Re: CSIS Director Tells Investigation He Supports Emergency Act Invocation, Online Edition, Nov. 21
Article content
I know from your article that the CSIS Director supported the decision to implement the Emergency Act.
Looking at this statement, it means that the decision has already been made by someone else.
I wonder who made this decision? The first thing that comes to mind is Trudeau. Seeing what happened to Jody Wilson-Raybould and Jane Philpott, it's no wonder the CSIS director supported the decision.
It makes me wonder how much this so-called hearing cost us Canadian taxpayers so that Trudeau could fend off trouble.
Bruce McMahon
Petawawa
(People seem to be queuing and paying, right?)
pave the way
Re: CSIS Director Tells Investigation He Supports Emergency Act Invocation, Online Edition, Nov. 21
Article content
You knew it was coming, CSIS chief David Vigneault said in an emergency law investigation, telling Mr. Freeze that invoking the law was justified. is not surprising at all. Just like the United States, where the FBI, CIA, and other government agencies pledge allegiance to the nation, not the people.
There was absolutely no need to invoke this law. Law enforcement agencies have already testified to that. CSIS appears to be paving the way for a soft landing on the Prime Minister and his upcoming testimony.
Some wonder the organization's role in the motorcade protests and how many new files have been opened about people who have just offered to help.
Article content
Stephen Flanagan
Ottawa
(Didn't you have any doubts?)
where is today's row?
So at what point does individual liberty overrule the common sense of the majority? No, I'm not talking about vaccines.
The idea that an employer (Halton School Board) can't tell an employee (Kayla Lemieux) what is appropriate to wear in a class of 14-18 years old perplexes me for several reasons. .
She is a shop/woodworking teacher. What person in their sanity would think this would be safe when she can't look down and see what's right underneath her?
So if the next teacher decides to wear a G-string or have something in their pants, would that be considered inappropriate?
This perfectly shows why this country is always dysfunctional. Our country's new motto: "This is Canada. You can't tell me what to do… ever!"
Article content
Wayne Boyce
Carlton Place
(It's a mad, mad, mad world.)
like chasing a yeti
Why are we spending so much time, money and effort investigating Prime Minister Trudeau's use of the Emergency Act? He points his finger and blames someone but himself. He now knows that even if he finds he has gone too far, he can make a disingenuous apology and explain that this is a learning experience for all Canadians. Simply move on to an ethical violation or embarrassing highlight without losing a minute of sleep. After all, it's not him, it's us.Our Teflon his leader remains as elusive as the Yeti. Lots of pictures — no real evidence.
Patrick Muscoe
Kanata
(It's nice to hear that. It's rare to see sausages being made.)
You said it: we let our kids down

You said it: Hall was a little short
You said it: no wonder he endorsed it
Source link You said it: no wonder he endorsed it