Canada
What's up community calendar for August 5 to 26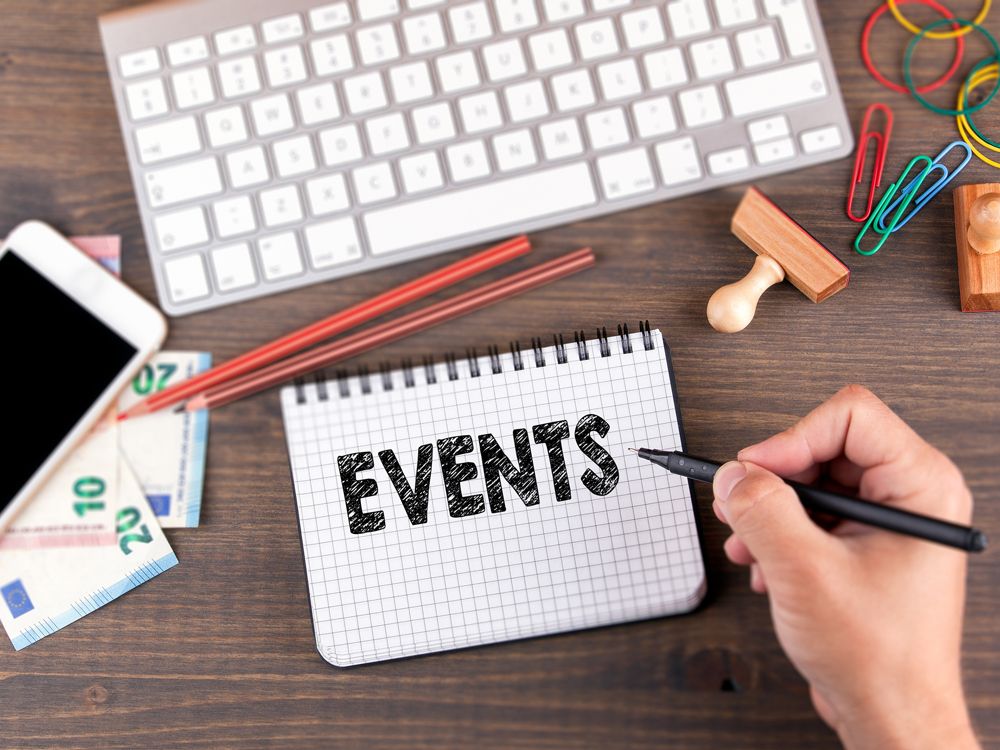 Article content
If you would like your community event to appear in our listings calendar, please send details at least one week in advance via email to: adixon@postmedia.com. Publicized events must be open to the public.
Article content
Friday, August 5
YOUTH VENDORS MARKET: Join Downtown Pembroke almost every Friday in July and August from 11 a.m. to 1 p.m. for the Downtown Youth Vendors Market! Come support young entrepreneurs in your community! Tour through the Youth Vendors Market at Shamrock Park (corner of Pembroke St. and Moffat St.) and view a selection of baking, hand-crafted items, innovative retail, art, services, and more, all created and run by local youth! Are you a young entrepreneur looking to participate? Email us at pbia@downtownpembroke.ca or call us at 613-629-5555 to book your spot! It is free to participate and a limited number of tables are available as well. Join us for one week, two weeks, five weeks or the whole summer-it is up to you!
KILLALOE CRAFT AND COMMUNITY FAIR: The Killaloe Craft and Community Fair is a volunteer run, non-profit outdoor festival featuring music, workshops, vendors, kids' activities, camping and much more. Located on a beautiful site with rolling hills and tall white pines (2789 Mountain View Rd., Killaloe), it is the perfect place to spend a weekend with friends and family. Gate opens Friday at 2 p.m., until Sunday, 4 p.m. Forty-six years after our first event there continues to be a magical atmosphere and many consider it to be the highlight of their summer! Children 12 and under free. Tickets in advance, Friday $30; Saturday $45, Weekend $60; Family weekend $180 — available online or in stores Grandma's Pantry in Killaoe, Bayberry Design in Barry's Bay and Madawaska Coffee in Pembroke. Rough camping available $10 per tent, $20 per trailer. For more info please visit: Killaloefair.ca .
Article content
WATERFRONT LIVE!: Waterfront Live! and its great selection of local artists is back in 2022. Listen to music and enjoy the scenery of Waterfront Park at the Riverwalk Amphitheatre every evening at 7 p.m.
FRIDAY NIGHT MARKET AND ENTERTAINMENT: Join us at the Petawawa Container Market each Friday in July and August for FREE entertainment by local musicians and entertainers. The market, at the corner of 16 Civic Centre Road, is open from 4 p.m. – 9 p.m. with the entertainment scheduled from 5:30 p.m. – 7:30 p.m.
Saturday, August 6
WATER AND DIRT FESTIVAL: The Ottawa Valley is home to more than 900 lakes and four major river systems. From whitewater to flatwater to fishing, this event has it all. The Ottawa Valley has so many roads, trails, and parks to explore. From boards to bikes – we've got something for everyone who isn't afraid to get a little dirty. The Water and Dirt Festival runs from Aug. 4 to 14 at various locations throughout Petawawa, Pembroke, Laurentian Valley and North Algona Wilberforce. Full event schedule and more information at www.wateranddirt.ca.
STAFFORD PARTY IN THE PARK: Come and enjoy a family fun event, Stafford Park – Party in the Park, on Saturday, Aug. 6 from 10 a.m. — 5 p.m. The yearly event has a little something for everyone to enjoy including a vendor show, RY J's Adventures bouncy castle, a BBQ lunch, licenced event, fire department meet and greet and slip and slide, raffles, Junior Gardeners Awards Ceremony, the grand opening of the new outdoor hockey rink and new this year are a ball hockey tournament and a washer toss tournament for the community to enjoy! Pre-registration for both tournaments was required by Aug. 1. All proceeds of this event will be re-invested back into the Park! Stafford Park is located in Laurentian Valley at 641 Third Ave South.
Article content
Sunday, August 7
CIVITAN BINGO: The Greater Petawawa Civitan Club hosts a weekly bingo in the Petawawa Civic Centre Hall. Bingo details can be found on the Civitan Club's website. Doors open 5:30 p.m., flash games at 6:30 p.m., regular games at 7 p.m. Please contact the club directly for all inquiries.
Tuesday, August 9
HORSESHOES IN COBDEN: Every Tuesday starting May 17 and running to Sept. 1, horseshoes at the Cobden Fairgrounds starting at 6 p.m. and lasting until dusk. All ages welcome. $5/night. Contact Buzz St. Denis for more information by email at: st.denisrb@hotmail.ca.
MOVIE NIGHT IN THE PARK: At the Pembroke Waterfront Amphitheatre, from 9 to 11 p.m. Enjoy a free movie night featuring Mamma Mia!.
Wednesday, August 10
YOGA IN THE PARK: Yoga in the Park with White Pine Yoga will run at the Pembroke Waterfront every Wednesday in June, July, and August from 6-7 p.m.
Saturday, August 13
SETTLERS FESTIVAL AND ARTISAN MARKET: The Petawawa Heritage Village is excited to announce we will once again be hosting our Settlers Festival along with an Artisan Market on Aug. 13 from 10 a.m. — 4 p.m. Come check out the Village and visit our interpreters as well as several guest re-enactors from around the Ottawa Valley and experience life in the past. There will be lots of local artisans set up all over the village selling handmade or homegrown products. Musical guest Marc Audet, will be performing in our church building from noon — 1 p.m. School house demonstrations will also be held at noon and 2 p.m. Admission is by donation.
Article content
Sunday, August 14
APRIL VERCH and CODY WALTERS CONCERT: The Ottawa Valley's own April Verch and Cody Walters, husband and musical partner, will be performing a special Hometown Concert. Singing, step-dancing, old-time music with fiddle, guitar and banjo, and some stories in between. Opening act is The Fiddlaires, the young brother/sister duo Wilson and Lucie Lazarus. Concert is on Sunday, Aug. 14, 7 p.m. at the Rankin Culture and Recreation Centre in Rankin. Tickets are $40 and available online at Off the Grid Productions in Eganville. For more information, email eppsoffthegrid@gmail.com.
Monday, August 15
VACATION BIBLE SCHOOL: St. George's chapel is hosting a VBS from Monday, Aug. 15 to Friday, Aug. 19 from 9 a.m. to noon. For ages five to 12. Cost $10 per child, $20 per family. Breakfast club runs from 7:30 to 9 a.m. for an additional $5 per child. For more information and registration call 613-687-5511 ex.5434.
Tuesday, August 16
PEBBLE MOSAIC WORKSHOP AND BBQ: Renfrew County Inquest Public Art Response pebble mosaic workshop and barbecue, 5 to 7 p.m. at 526 Pembroke St. West. All Women's Sexual Assault Centre staff, family and friends and community are invited to an evening barbecue (provided by the Renfrew County OSPCA) and pebble mosaic making workshop led by ReDefine Arts and Ottawa Valley Community Arts. Free event.
ALGONQUIN COLLEGE VIRTUAL SPEAKER SERIES: The College's speaker series will mark the 45th anniversary of the death of Elvis Presley. The 'King of Rock and Roll' almost exclusively performed in the United States, but on three occasions in 1957 he travelled North of the border where he was greeted by enthusiastic Canadian audiences. Author Brandon Yip has researched and written about the three Canadian tour stops and will share stories about the Elvis Canadian experience and why it was controversial. Tickets for any of the upcoming speaker series are available online and all of the virtual presentations are being made available free to seniors 60 years of age and older. All of the presentations begin at 7 p.m.
Article content
Thursday, August 18
ALGONQUIN COLLEGE VIRTUAL SPEAKER SERIES: Author Hugh Brewster has written two books about the Dieppe raid and has joined other researchers in pouring over the details of the disastrous mission and pondered why it had to happen. Brewster will share new insights into the raid through stories he was told when he befriended several Dieppe veterans during his research and his visit to the French port of Dieppe where the massacre occurred. His presentation is scheduled for Thursday, Aug. 18. Tickets for any of the upcoming speaker series are available online and all of the virtual presentations are being made available free to seniors 60 years of age and older. All of the presentations begin at 7 p.m.
Friday, August 19
TASTE OF THE VALLEY: The first Taste of the Valley will take place on Friday, Aug. 19 at the Legion in Barry's Bay, followed by Eganville at Legion Field on Friday, Aug. 26, Renfrew at Low's Square downtown on Saturday, Sept. 24, Deep River behind Town Hall on Saturday, Oct. 1 and in Arnprior on John Street downtown on Sunday, Oct. 2. The Taste of the Valley season culminates with the largest event on Saturday, Oct. 15 at the Cobden Fairgrounds. Originally developed to promote and support local food producers in the Ottawa Valley, over the years the Taste of the Valley has evolved to encourage an expanded focus on the notion of "taste" with the celebration of local food, products, art and culture, all from within Renfrew County.
Article content
Monday, August 22
ART IN THE VALLEY IN SUPPORT OF ROBBIE DEAN CENTRE: The "Art in the Valley" show is an elegant evening taking place at The Nook Creperie in picturesque downtown Pembroke from 6 to 9 p.m. Free for anyone wanting to dress up and come out for an evening of something special. A suggested $10 donation box will be at the entrance for the Robbie Dean Counseling Center. One of the goals of this evening is to raise awareness for mental health and support a charity that actively helps our community. We will be doing a silent auction of original pieces donated by each of our showcased artists. All proceeds from this auction will be going to the Robbie Dean Counseling Centre. For more info, www.artinthevalley.ca.
Friday, August 26
GIANT GARAGE SALE: The Pembroke 50+ Active Living Centre is holding its annual garage sale at Victoria Hall from 10 a.m. to 4 p.m. and Saturday from 8 a.m. to noon. Bargains galore and something for everyone!
What's up community calendar for August 5 to 26 Source link What's up community calendar for August 5 to 26