Business
'We treat her like family': Donut shop appoints brand ambassador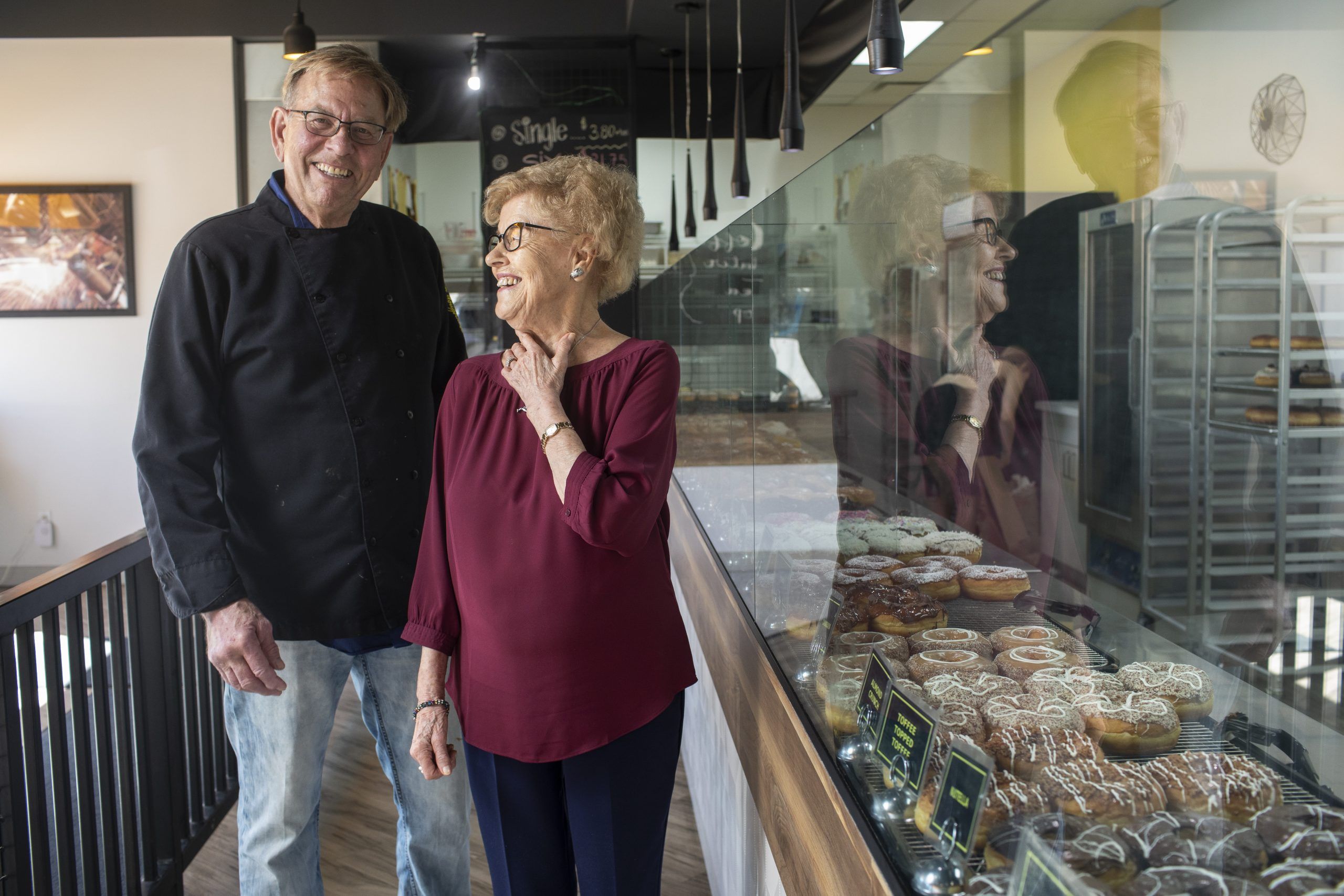 Article content
Bessie Diggins hasn't been looking for a job during the pandemic, but damn if she's not taking her new job seriously.
Article content
Almost every Sunday for the past two years, Diggins turned up at 9:30 am at Destination Donuts in Edmonton on 124th Street and 106th Avenue. Her owner Arlene Starwald, as her brand ambassador for the company, reserved her the only table between her coffee machine and cash register. .
"By the time she arrives, we can literally set the clock," Starwald said. "She likes donuts and she talks about donuts to everyone."
To be fair, Sturwold wasn't looking for new hires either, but when the COVID-19 pandemic hit, he saw an opportunity to treat one of his regulars as more than just a customer.
"I'm older than middle-aged," says Diggins, who has been stopping by with family and friends for coffee and sweets since he opened about five years ago. All that changed when the pandemic hit and Sturwold pulled up a seat in the store and turned it into his takeout joint.
Article content
Concerned that the isolation effects of public health restrictions would disrupt her daily and social life, Starwold appointed Diggins an honorary (but unpaid) employee.
"She seems to feel like family here and we treat her like family," he said. "If she's sitting with Bessie, she won't tell anyone to go back to work."
But from Diggins' side of the table, the pandemic hasn't caused much social disruption. She said no.
"The truth is, it can be overwhelming at times," she said.
But that's what makes her time at the donut shop so sweet.
Article content
"I'm looking forward to Sunday. Speaking of which," she said. "It's completely different from weekdays, so I'm very grateful to Arlinn for letting me do it."
For Diggins, the Sunday morning stretch, which usually lasts until noon, is more than just a social gathering. It's the kind of shift she spends greeting customers, wishing them a nice day, and helping them make an undecided choice among the two dozen or so donuts glowing in display cases.
Over time, some of those customers have come to expect her and even stop by to visit, she said.
"I don't really recommend it because I don't want to be distracted," she said.
Article content
Diggins, who once ran women's clothing at the former Woodward department store in Westmount, said he's no stranger to sales. But it's not the closing that motivates her as much as the feeling she gets from meeting people and helping them find the perfect fit, whether it's a donut or a dress.
"I am very good at reading people," she said. "When I feel they need help, I approach them. They are usually very appreciative."
But when you see her interacting with her employer, it can be hard to tell who's boss. As business begins to pick up on Sunday morning, Sturwold playfully instructs brand ambassadors on how to brew their own coffee.
"There's no discount for success," Starwald grinned.
But Diggins makes it as good as she gets.
"What are you going to do without me?" she fights back with a laugh.
We've only known each other for a few years, but it's already like a lifelong friend.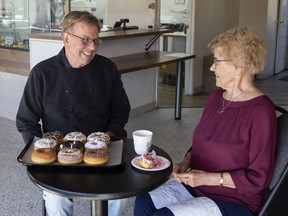 hissawi@postmedia.com


'We treat her like family': Donut shop appoints brand ambassador
Source link 'We treat her like family': Donut shop appoints brand ambassador