Canada
Toews fuelled by Alberta as best option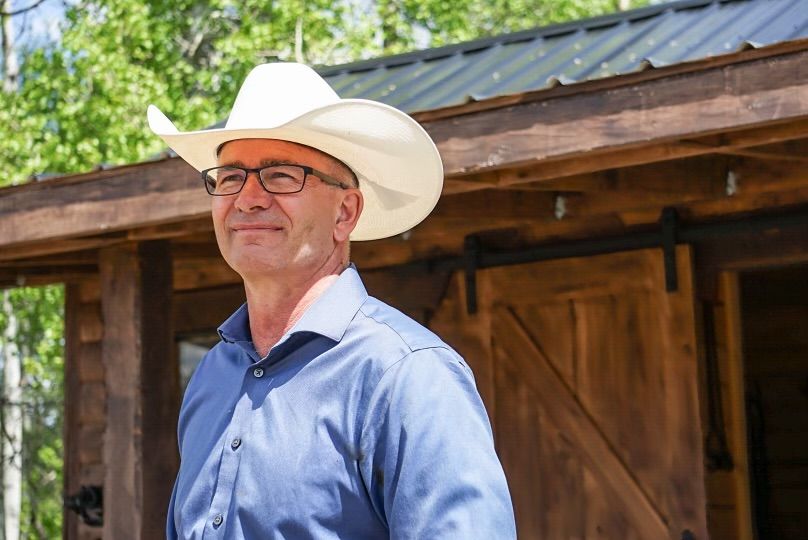 Article content
"We need to debate policies. We need to be able to debate ideas—vigorously."
Article content
Travis Toews, UCP leadership candidate and contender for Alberta's premier position, says the province is at an inflection point and needs to make smart choices about the future.
"We need to strengthen Alberta within confederation. We need a strong position and the ability to push back on Ottawa when our vital economic interests are attacked. All of that will require leadership," says Toews in a telephone interview with DHT. "We don't win as a province. We don't win as Albertans if we lash out in frustration right now."
Extreme confrontations and harassment of politicians, sovereignty act rhetoric and actively raking the embers of the frustration wrought by pandemic-driven policies and mandates are troublesome, he adds.
Article content
Last November Grande Prairie MLA Tracy Allard found a wooden signpost with a noose and the words 'Hang 'em all', 'No to Masks' and 'End the gov't' left behind on her lawn when a crowd had to be dispersed. A year later and the target is Deputy Prime Minister Chrystia Freeland. Walking into Grande Prairie city hall and within seconds is accosted by Elliot McDavid who calls her names and tells her to get out of Alberta.
"There's no room for that in society and no room for that in politics."
Toews says he often disagrees with Freeland's political policies and decisions but there is no room for that kind of behaviour in discourse, says Toews.
"We need to debate policies. We need to be able to debate ideas—vigorously."
As he travels and learns and hears more from Albertans, Toews says he further understands the frustration. It's been a tough few years, through a pandemic, and people have experienced loss in various ways and are struggling. He's also learned about the "tent of conservatives" across the province and what this leadership race means to them.
Article content
"We've got a federal government that's not only apathetic towards Albertans but is so often against Alberta's interests."
Toews says he's no stranger to criticism of his decisions as the province's finance minister under Premier Jason Kenney. Most recent of which was the Covid-19 bonus paid to Dr. Deena Hinshaw, the province's chief medical officer, when healthcare workers across the board were taking cuts. He's been accused of being Kenney's right-hand man and the former UCP leader's choice to take over the party.
While openly supporting Kenney's accomplishments he says that should he succeed in his bid to lead the UCP and by default, Alberta, he would lead with a different style and tone.
Healthcare needs to be addressed, says Toews. Albertans are struggling. Transparency in government is a must. Ensuring Alberta is set up to lead the country is a far more strategic way forward.
Article content
"The role of a leader is to serve Albertans well. That means transparency and accountability."
He stepped down as Minister of Finance to run for leadership, because he was motivated by making Alberta the best option for his family, for his grandchildren, says Toews. The UCP has made headway and managed to build a surplus following what he calls a financial train-wreck inherited in the 2019 election.
Based on oil at $60 and $70 a barrel they balanced the budget and came out on top, he adds.
"I don't want to see that progress eroded….We've taken a province where the economy was flatlined to now where it's a province that leads the nation this year and the next."
"We don't win as a province. We don't win as Albertans if we lash out in frustration right now."
Toews fuelled by Alberta as best option Source link Toews fuelled by Alberta as best option