Canada
Three Gallery Stratford trustees resign after sudden decision to cut ties with curator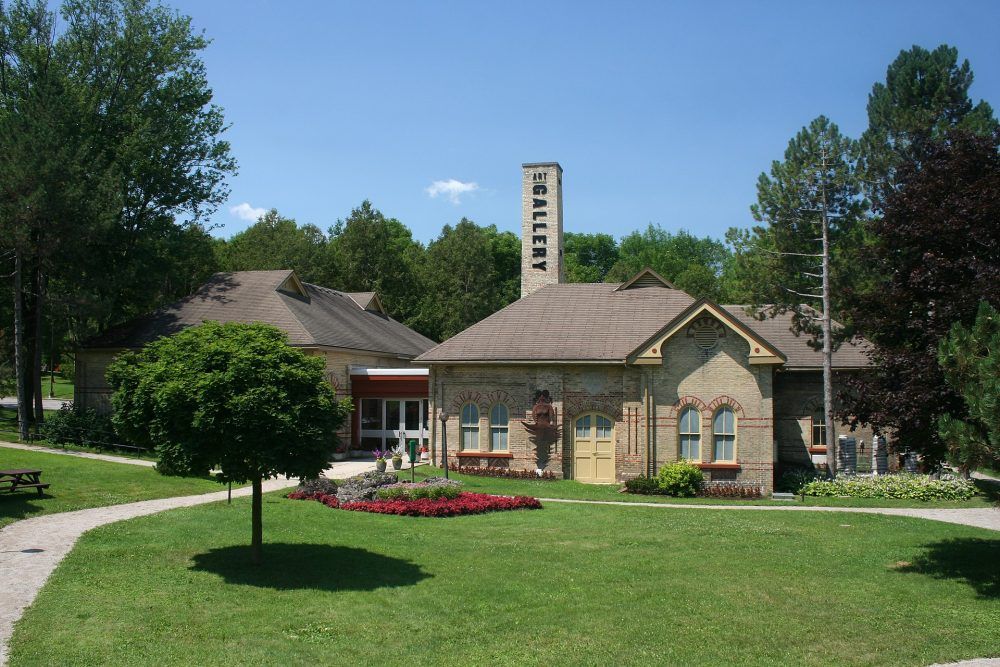 Three members of Gallery Stratford's board of trustees have resigned in protest following a controversial decision to oust the not-for-profit organization's curator.
Article content
Three members of Gallery Stratford's board of trustees have resigned in protest following a controversial decision to oust the not-for-profit organization's curator.
Article content
Executive members Louise Vousden and Christina Poddubiuk – the board's treasurer and secretary, respectively – as well as trustee Gail Bennett have all stepped down following a major decision they said was made without proper transparency or due process.
"I'm extremely concerned about it," Vousden said Monday. "I do not support the decision in any way, shape or form and I think it's absolutely shocking and shameful the way that they have gone about it. I cannot see how it could possibly do the gallery any good at all."
The decision to terminate curator Angela Brayham's contract was made in August following a series of in-camera meetings that took place after the appointment of board chair Brad Douglas at the gallery's annual general meeting two months earlier, Poddubiuk said.
Article content
The public art gallery's general membership found out about the move Thursday in a short letter signed by Douglas.
In the letter, Douglas announced Brayham will be "leaving" the gallery on Oct. 4.
The board is "actively in the process of hiring an interim director/curator and looks forward to announcing the individual in the coming weeks," the letter says. "In the meantime, the board will ensure the curatorial and operational continuity during this period of transition."
Reached by email Friday, Brayham said: "I can't really say anything about my situation other than confirm that the board has terminated my employment."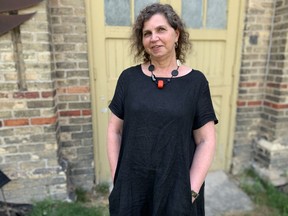 Vousden, Poddubiuk, and Bennett joined the board when the oversight group needed to be completely overhauled last year following several departures, including chair Clodagh Moss. Charles Beall took over that role and was joined by nine other trustees elected during a special meeting in May 2021.
Article content
Most of the conversations about Brayham's future with the gallery have taken place in-camera over the past four months, Vousden said. 
A recorded vote about Brayham's future did happen in August, according to Poddubiuk. Seven members were present at the meeting and five voted not to renew Brayham's contract, she said. 
Vousden, Poddubiuk, and Bennett are confused about the reasons Brayham lost favour with the rest of the board. They're worried the decision will also confuse the gallery's membership.
"I found the secretive nature of discussions and that kind of decision making really disturbing," Bennett said. "If they have information they weren't sharing it. I made several requests in writing and in person at a meeting for some substantive or objective data to back up what they were doing. I never got any. I have no satisfactory answers, just vague and subjective statements."
Article content
Douglas responded to a Beacon Herald request for more information via email on Monday.
"The particular reasons for the board's decision are private in nature and, for the privacy of Ms. Brayham, and consistent with the board's in-camera session, the board will not disclose the particulars of the rationale for making this decision," he said, adding that "the board followed all the appropriate governance processes."
Douglas also defended the board's use of in-camera meetings.
"It is the best practices for personnel decisions of any organization to be made in-camera to protect the privacy of the individuals being discussed," he said. "While we are disappointed that there were three board members that chose to resign, it is not always possible for there to be consensus on all decisions made at a board level. We are very pleased that other gallery members have stepped up to join the board."
Article content
Brayham has been the director and curator of Gallery Stratford for seven years. She recently oversaw the opening of a new indoor/outdoor studio and performance space, a major piece of her long-term plans to renovate the gallery's 140-year-old building on Romeo Street.
Vousden said the gallery's strong financial position despite being closed for chunks of time during the pandemic is due to Brayham. She added that Brayham has also increased the gallery's profile through exhibits showcasing underrepresented and emerging artists, including those from BIPOC communities.
"It was remarkable that we were one of the few galleries in the province, particularly small ones, that survived and didn't have a deficit," Vousden said. "Throughout the worst of it when we couldn't even be open and we couldn't do fundraising, (Brayham's) been remarkable in her ability to keep everything going. She's an extraordinarily competent business woman as well as an extraordinarily brilliant curator."
cmontanini@postmedia.com
Three Gallery Stratford trustees resign after sudden decision to cut ties with curator Source link Three Gallery Stratford trustees resign after sudden decision to cut ties with curator