Canada
There will be no mask or vaccine mandates at BC universities and colleges this fall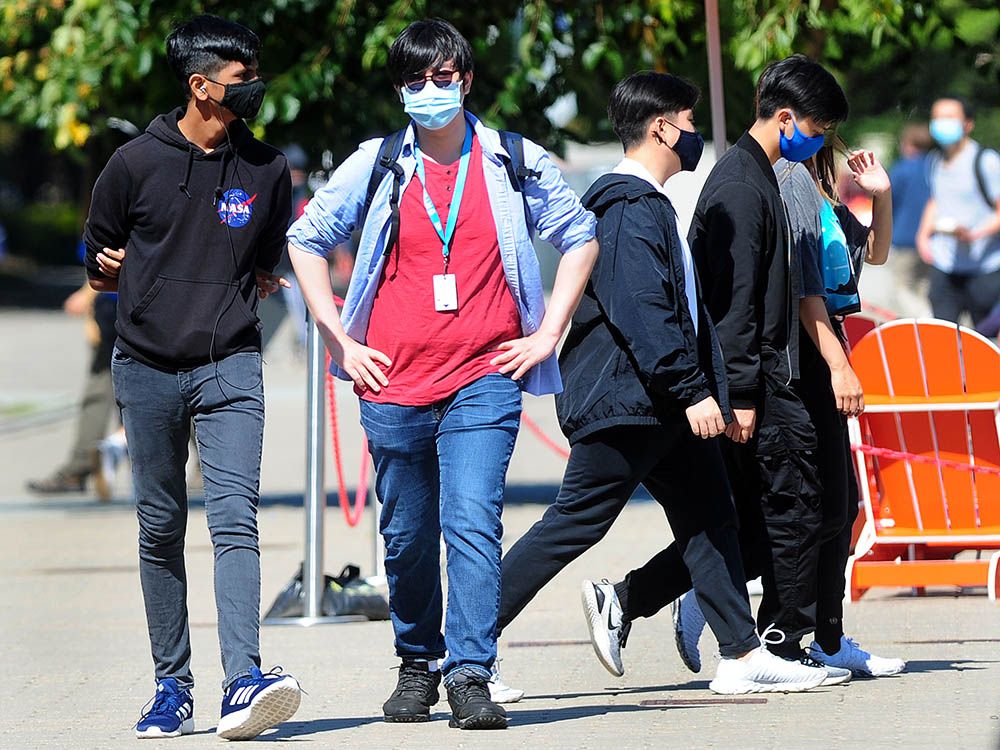 Major colleges and universities in British Columbia will not require faculty and students to wear masks during the semester
Article content
Western University is in the spotlight because the post-secondary institution in London, Ontario, is mandating masks and proof of immunizations for everyone coming to campus this fall.
Article content
But the West appears to be an outlier when it comes to COVID-19 mandates this year.
Article content
Major British Columbia universities and colleges will not be requiring staff and students to wear masks during the semester starting in September. And while all encourage vaccinations and boosters, no agency claims to certify that they are up to date on vaccines.
The University of BC, the state's largest, lifted mask mandates on June 30 and has not announced a return for the fall sessions. considered a decisive decision.
Simon Fraser University lifted mask requirements in March in line with state health officer orders. A message from the president states:
Article content
"Please be considerate and understand people's individual circumstances and individual choices regarding masks."
In March, the University of Victoria board rejected a Senate recommendation to continue mandatory masking.
Like most universities offering healthcare-related education, masks are mandatory in the UVic environment.
Although wording varies slightly by institution, the general stance on masking is similar across the post-secondary context.
For example, Prince George's University of Northern BC says, "We strongly recommend that you continue to wear masks in all indoor public areas, including classrooms, laboratories, lobbies, hallways, staircases and elevators."
Article content
In addition to encouraging the use of vaccines and masks, many are asking for respect for those who have decided to continue wearing masks. You may choose to continue. This choice is personal and should be respected."
BC Institute of Technology, Fraser Valley University, Kwantren Polytechnic, Capilano, and Vancouver Island Colleges all echo these messages, as do many other universities and colleges in the state.
Here are the results for the majority of students and staff at BC postsecondary institutions: Consider wearing a mask, especially in confined spaces. Get vaccinated and boosted if possible. Please stay home when you are sick. Follow all guidelines from public health.
For health news and content about diseases, conditions, wellness, healthy living, medicines, treatments and more, visit Healthing.ca, a member of the Postmedia Network.
There will be no mask or vaccine mandates at BC universities and colleges this fall
Source link There will be no mask or vaccine mandates at BC universities and colleges this fall