Canada
Teenager dies after being stabbed at Tamawanis Secondary in Surrey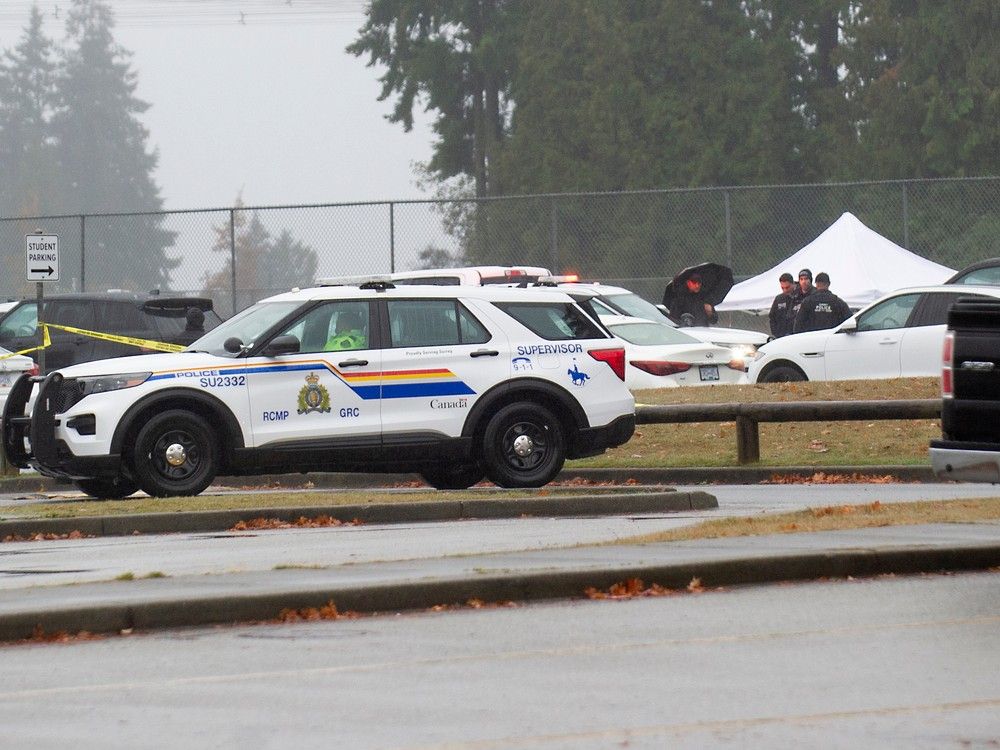 Article content
A teenager died after being stabbed at Tamawanis Secondary School in Surrey on Tuesday.
Article content
Surrey RCMP spokesperson Cpl. Vanessa Munn said police were alerted to an attack at a school on Block 12600 of 66th Street in the Newton neighborhood shortly after noon.
Article content
"Police arrived within minutes and immediately began saving lives," Mann said. "The 18-year-old victim was taken to hospital where resuscitation attempts were made but he died of his injuries."
The suspect was arrested shortly thereafter and held in an RCMP cell in Surrey.
Immediately after the incident, the school was put on hold and safe. This meant that everyone remained inside the building and the exterior doors were locked.
Principal Ian McGennis said Tuesday evening there was a brawl in the parking lot, but the victim was not a student at the school.
Police and white tents set up in the parking lot of Tamawanis Secondary School in Surrey on November 22, 2022.chchan@postmedia.com


Teenager dies after being stabbed at Tamawanis Secondary in Surrey
Source link Teenager dies after being stabbed at Tamawanis Secondary in Surrey