Canada
SSO Launches Season 92, Celebrating Deep Roots in the Late Flutist's Community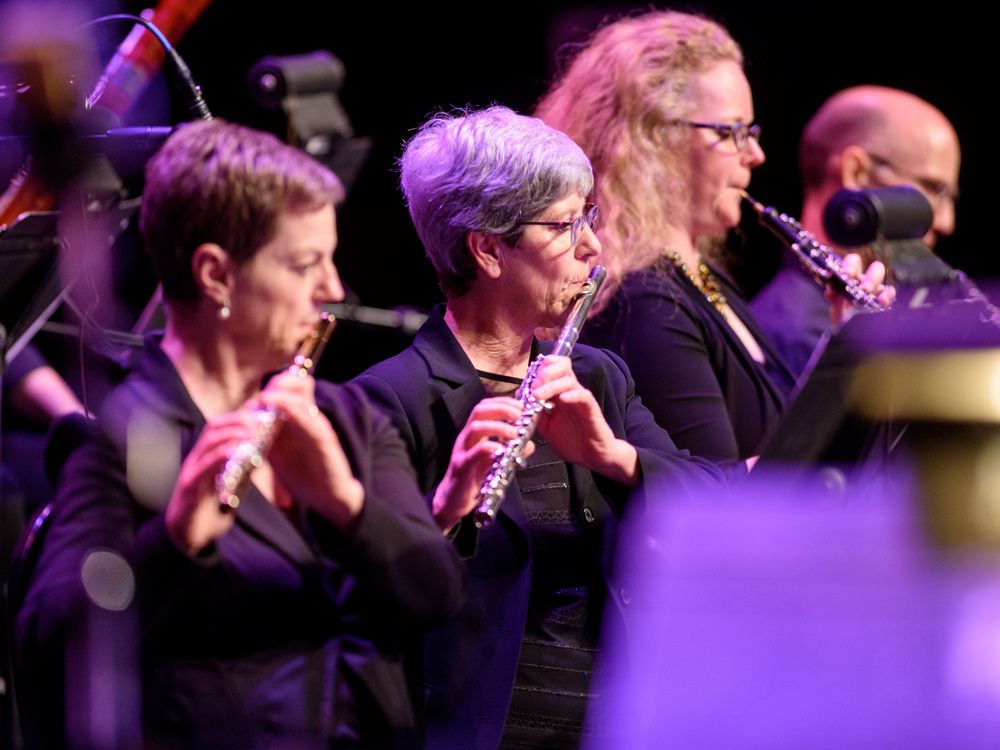 Now in its 92nd season, SSO pays tribute to the late flutist Randy Nelson and celebrates dynamic young talent.
Reviews and recommendations are unbiased and products are independently selected. Postmedia may earn affiliate commissions from purchases made through links on this page.
Article content
When Erin Brophey thinks of her friend Randi Nelson, she's sitting next door or in the garden.
Article content
She recalls when she and Nelson, musicians from the Saskatoon Symphony Orchestra, toured state long-term care facilities. Along the way, Nelson stopped at every garden center he could find.
Article content
"By the time we left to return to Saskatoon, the trunk was full of plants—instruments and plants," Brophy said.
It is an apt anecdote to sum up her dear friend who was the SSO's Principal Flutist for nearly 50 years, her love of sharing music and her artistic practice and growing up in her garden, It demonstrates both her desire to keep building.
"Despite all the experiences she had, I sat beside her when she was 30 in her career. (And) she was still learning.
Article content
A fitting tribute to Nelson, who passed away in 2020, is the name of the song commissioned by composer Christos Hutsis for SSO, Lupines to Her Waist.
"In many ways, she was like the patriarch of our organization," said Brophey, SSO's principal oboe. "She led by example. She was very sincere and treated everyone with respect. And oh, I miss her so much."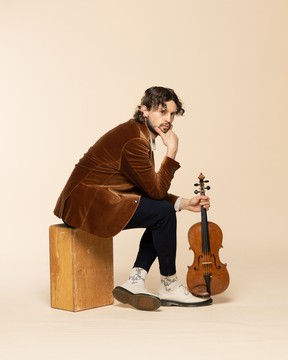 The SSO enters its 92nd season with a tribute to Nelson, one of the bastions of Saskatoon's music community, and a boost to its dynamic young talent.
For Saturday's performance, violist Ryan Davis will make his SSO debut, playing Cecil Forsyth's Viola Concerto in G Minor. Davis has earned wide acclaim solo with his project Radia, which is intertwined with his honed, classically-trained precision and penchant for play and exploration within a variety of genres.
Article content
Davis, who studied under SSO's principal violist James Legge, said he is looking forward to bringing to the fore with SSO what is known as the "black sheep instrument" of the string family.
"I think it's an incredibly fascinating and fascinating instrument because of this kind of quirkiness," he said. "And as a viola player, I think it's really exciting to be able to carve out your own path. I don't want to.As my North Star, I really enjoy exploration and creativity."
These principles have also acted as a guiding light for this season's SSO, said Brophey, with a focus on pushing the art form forward while sharing music that reflects unknown works and communities. .
Article content
Regarding Saturday's season premiere, Brophy says Nelson will probably bristle at all the attention coming to her, but she's also happy to know she's contributed to the creation of new music. prize.
"She will be thrilled that there is more beautiful things in this world… that Kanon will have new music that will specifically feature the flute, which is her voice."
Season 92 One of the Saskatoon Symphony Transitions

SSO season kicks off with a fun celebration
News always seems to fly fast to us. From the latest on COVID-19, to politics and crime and everything in between, it can be hard to keep up.With that in mind, Saskatoon Star Phoenix is afternoon headline A newsletter is delivered daily to your inbox to help you stay up to date with the most important news of the day. Click here to subscribe.
SSO Launches Season 92, Celebrating Deep Roots in the Late Flutist's Community
Source link SSO Launches Season 92, Celebrating Deep Roots in the Late Flutist's Community