Canada
Spook factor sky high at the library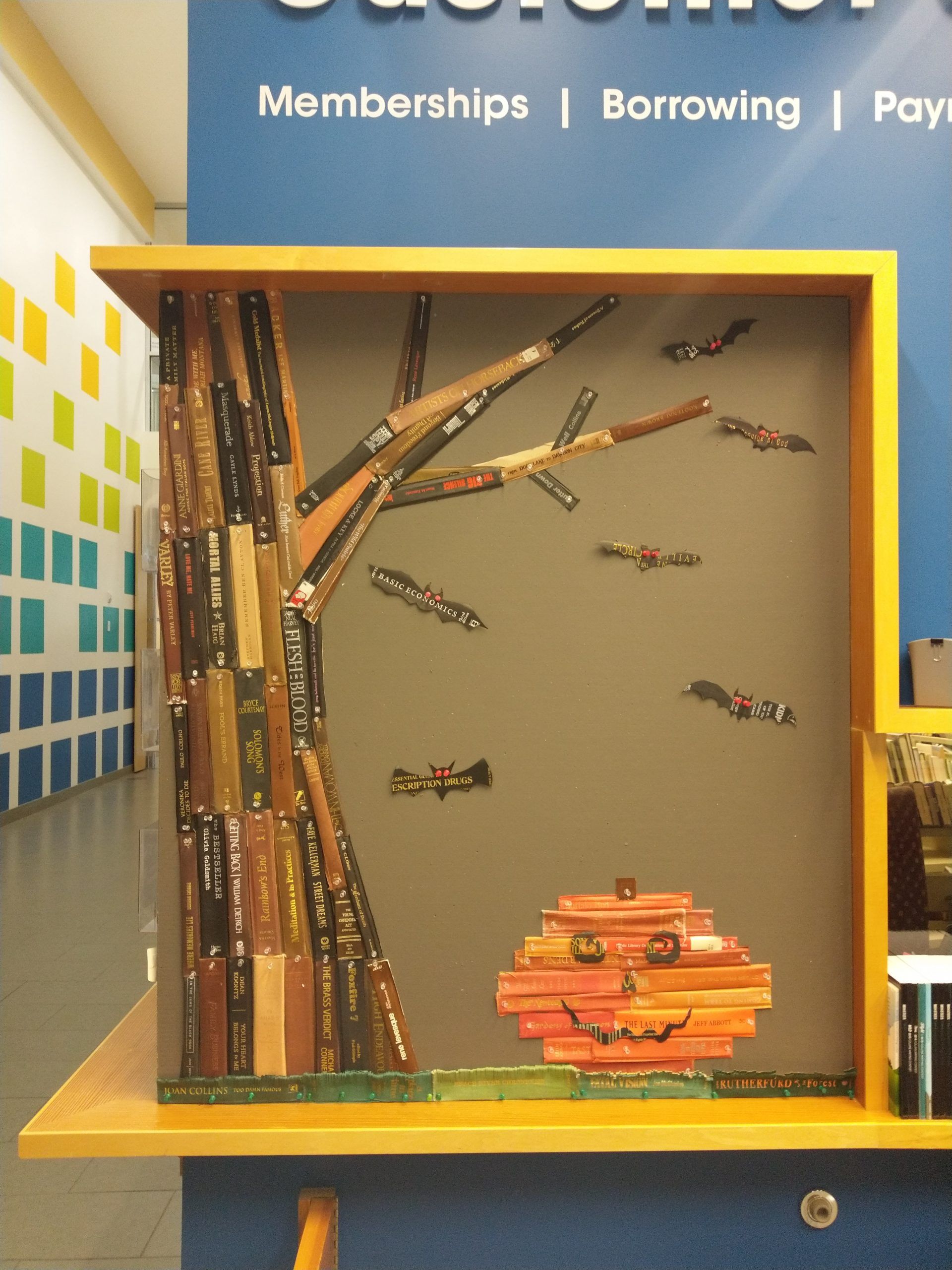 Article content
 As the season begins to change and summer fades into fall, you might start to notice a chill in the air. Soon, scarecrows and pumpkins will start dotting lawns across the neighbourhood, along with other festive Halloween decorations. And if you're anything like me, this will make you incredibly happy.
The second the leaves start to change, I start searching for fall reads to add to my to-read list. I have already started my yearly challenge of trying to read the entire Goosebumps series before Halloween (which I always fail miserably) but have also stockpiled plenty of other reads, including Alice Hoffman's Practical Magic, and Garden Spells by Sarah Addison Allen. My favourite things to read this time of year though, are ghost stories.
Article content
I am a somewhat-believer in the paranormal and have always been interested in learning if something else really does share this space with us. Staff have always joked about the library being haunted – we've been blaming weird sightings and strange occurrences on the 'Library Phantom' for years, but only recently have we gotten the opportunity to find out more.
As part of our Library of Things collection, GPPL offers a 'Supernatural Kit' that patrons can rent out – for free! This kit includes everything you need for ghost hunting, including an EMF meter, a spirit box, and even a journal to document your findings.
This summer, me and two colleagues tested out this kit in the library, to see if any of the stories that have been passed around for years are true. We did hear some voices come across on the spirit box (interference from the radio stations across the street?), and got some hits on the EMF meter. Other than that, our ghostly tenant remained elusive. We are determined to try one day again, and hopefully, we will figure out the truth behind the shadowy figure that has been spotted in the stacks.
If you are brave enough to hunt some ghosts of your own, stop by the library and check out our Supernatural Kit for yourself! And if you are lucky enough to find something strange and unusual, make sure to document it in the included journal so future ghost hunters can read all about your ghostly encounters! And if ghost hunting isn't for you, we have tons of scary stories you can read as well.
Spook factor sky high at the library Source link Spook factor sky high at the library