Canada
Saskatoon School Acquires Solar-Powered 'Smartflower' Microgrid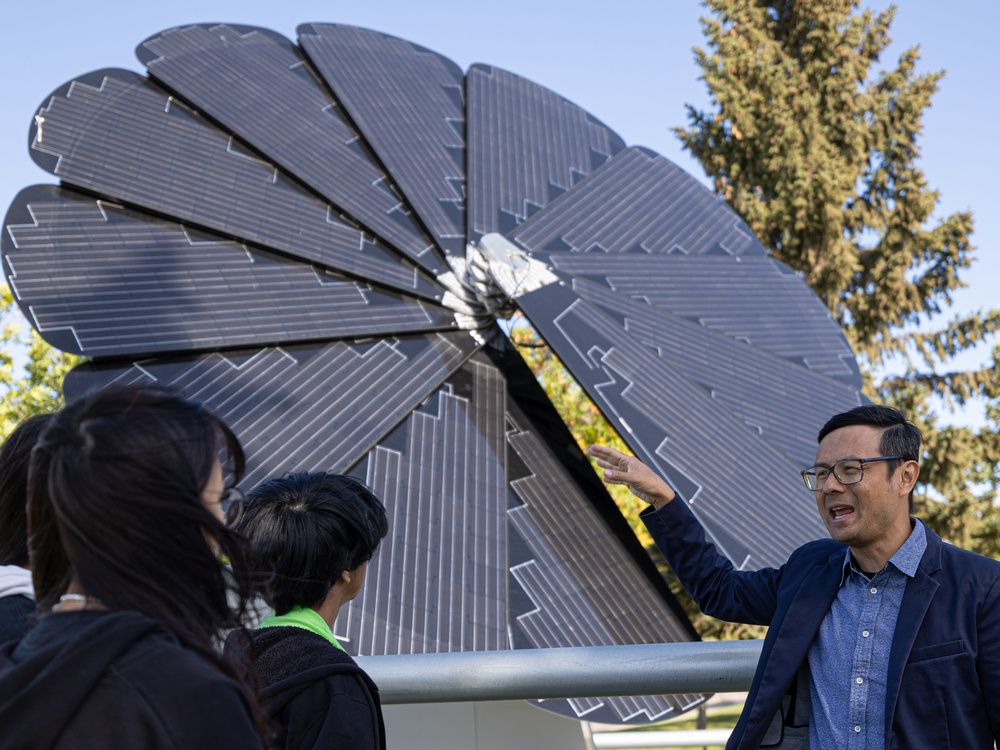 Article content
The green technology project at a high school in Saskatoon is said to be the first of its kind in Canada, but it paves the way for more such projects to be introduced across the country, said the company's CEO. said.
Article content
The Saskatoon Industry Education Council and Siemens Canada unveiled a Smartflower Microgrid at Bishop Mahoney High School on Thursday. Smartflower MG is used to power classrooms and provide real-time data on power production and energy absorption. They all feature curriculum resources that provide insights on green technology, solar power, data analytics, and grid management.
Article content
SIEC Executive Director Janet Uchacz-Hart said:
According to Siemens Canada, the technology behind microgrids can be used to generate, control and distribute electricity not only in schools, but also in small communities, critical infrastructure, remote areas, islands, military establishments and more. Bishop Mahoney's microgrid is Canada's first educational institution.
Article content
Faisal Kazi, president and CEO of Siemens Canada, said:
Jeremy Harrison, Saskatchewan's minister for innovation, said the state's technology sector is "exponentially growing" and projects like Bishop Mahoney's are "engaging our young people and helping them stay clean." It shows the role of technology in shaping the future of technology."
Opinion: The problem is not solar energy. That's the energy system.

Letter: Government denies clean energy potential in Saskatchewan
News always seems to fly fast to us. From the latest on COVID-19, to politics and crime and everything in between, it can be hard to keep up.With that in mind, Saskatoon Star Phoenix is afternoon headline A newsletter is delivered daily to your inbox to help you stay up to date with the most important news of the day. Click here to subscribe.
Saskatoon School Acquires Solar-Powered 'Smartflower' Microgrid
Source link Saskatoon School Acquires Solar-Powered 'Smartflower' Microgrid