Canada
Russell Wangersky: Why is the federal government always held accountable in Saskatchewan?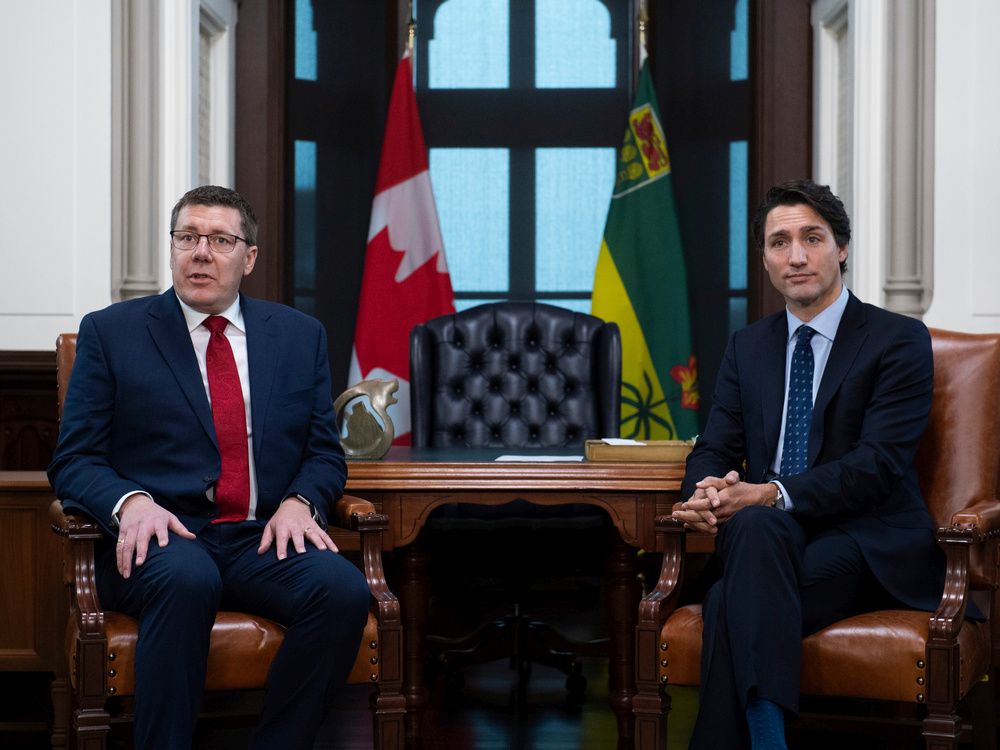 When the federal government is involved, the administration of this state is always ready to react and denounce, even if basic research is lacking.
Article content
I have to admit that I'm having trouble understanding it.
Article content
Ministers in this state woke up from a summer gloom after federal vehicles were spotted taking legally-licensed water samples near private property (over the weekend, as much – and undoubtedly kicked out quite a few state officials (as well as their weekends) with the idiosyncratic and erratic execution of hastily drafting and enforcing decrees to ostensibly stop federal officials from doing their jobs. with an urgent purpose.
Article content
(I'm not a lawyer, but given that federal law allows inspectors to inspect things, the state's plan to label federal inspectors as de facto trespassers is not a normal I am reasonably certain that I am doomed to costly legal failure.)
But again, why does this surprise me?
Article content
We've been here long enough to know that the mere mention of Prime Minister Justin Trudeau's name can distract the Saskatchewan party's brains from the day-to-day business of government.
The obvious fact is that the concerns raised regarding water testing could have been addressed by state ministers waiting Monday and making a simple phone call to their federal counterparts.
But no. It is not a self-proclaimed "state within a state".
The operating instructions clearly state that you should press the "O" for "Anger" at the earliest opportunity.
And to that end, long before the Federal Minister had a chance to receive it, the letter published on social media, the hasty changes to state regulation that took effect on Saturday, and the more than a few comical demonstrations of social media was needed. Novel and political kabuki in the media.
Article content
(Embarrassingly, but perhaps not unexpectedly, state governments downgraded their Def Con 5 status to suggest that federal scientists should have asked better questions before doing their job.) The things I had to do continued.)
While the government fired Saturday's public letter about its obscene trampling of state rights, it spent a little of that weekend's time dealing with things like constant disruptions to services at local hospitals due to staff shortages. Anything that could have happened is forbidden by heaven.
Or we're looking at strategies to address the rising number of drug overdose deaths seen during the pandemic.
Or the fact that serious misconduct allegations are being made against religious schools that enjoy substantial state funding.
Article content
Or even state health professionals say sorry, residents of this state should reconsider voluntary masking to prevent already stressed hospitals from being overwhelmed by the resurgent COVID pandemic. I warn you that there is
Or maybe a bit of that precious, non-routine Saturday "legislative time" was spent thinking about this.Star Phoenix got an internal SHA report last week showing its hospital beds in Saskatoon were at 135% capacity. Approximately 100 patients were moved to surgical and emergency department beds due to lack of space."
There are some that need urgent attention from the state government.
I know, I'm asking very much here.
Article content
Start bubbling about testing gutter water and turn off the half cock before doing basic research?
it's not one of them.
Our government could do better.
Sorry if this sounds ironic. But take a step back and think about it honestly.
Our state government sticks to the federal government. And coloring the ability to govern the state.
There is a saying that you cut off your nose to make your face look bad.
And that applies here.
Russell Wangersky is editor-in-chief of the Regina Leader-Post and Saskatoon StarPhoenix.
Want to know how Saskatoon StarPhoenix and Regina Leader-Post decide what to cover and how editorial decisions are made? letter from the editor Subscribe to Editor-in-Chief Russell Wangelski's newsletter and join the discussion on how to cover news and distribute commentary, both in print and online. Click here to subscribe.
Russell Wangersky: Why is the federal government always held accountable in Saskatchewan?
Source link Russell Wangersky: Why is the federal government always held accountable in Saskatchewan?