Business
Qtrade announces $550 in promos as Canadian brokerage competition increases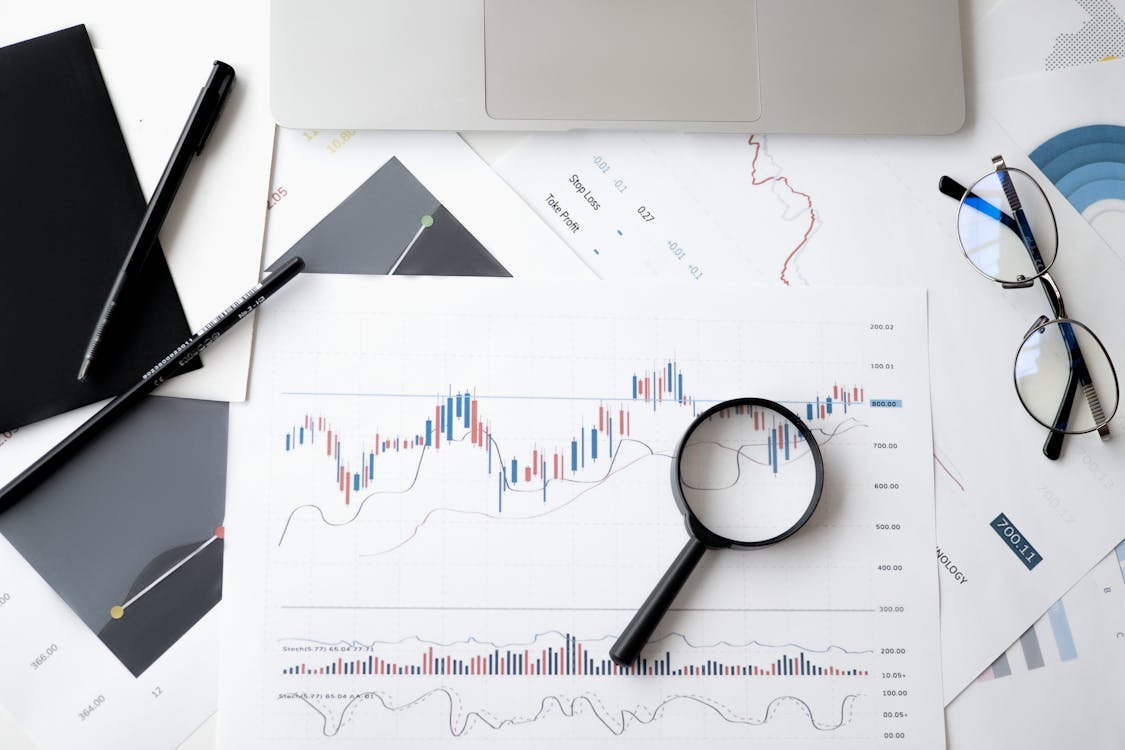 Over the past couple of years, a significant shift in the financial market has happened – the stock market has become more accessible to everyday retail investors. Robinhood has taken much of the credit for this – back in 2019, this app-based online brokerage became famous for its lack of stock trading fees. As traders discovered the platform, Robinhood's fortunes began to skyrocket. This development kicked off a price war that saw other major brokerages drop their fees. Then, as COVID lockdowns took effect, this effect was amplified as bored Americans shoveled trillions of dollars into the stock market.
As Canadians followed suit, many had a less than impressive experience. Instead of trading like their free-wheeling cousins to the south, we ran up against sky-high trading fees as high as $9.99 per transaction. That wasn't the only gripe, as we also encountered problems ranging from connectivity issues to customer service fails (e.g., 2+ hours spent on hold).
To put it mildly, many Canadians are not getting the same online brokerage experience as they do in the U.S, but that also posses an opportunity for local Canadian brokers, and Qtrade (and other leading Canadian brokerages) are actively courting maligned investors.
What is Qtrade?
Qtrade, along with Questrade and Wealthsimple Trade, is among the most prominent of the non-bank Canadian brokerages. Founded in 1999, they date to the early days of the internet. From the very start, they focused on meeting the needs of everyday investors. And so, it wasn't long before they started piling up accolades. In 2005, they won their first Best Online Brokerage award from the Globe and Mail, their first of six wins in a row.
In all, they've won 23 awards from Canada's financial media. So, how have they done this? Over the past two decades, they've continually re-invested in their trading platform, making it easier to use. They've also double-downed on security by encoding their servers with the strongest encryption available. But most importantly, they trained some of the best customer service representatives in the industry.
Qtrade is Questrade's Biggest Competitor
By focusing on the customer, Qtrade has grown into a large discount broker. To be sure, it's not clear how big Qtrade is, as they're a holding of Aviso Capital. But according to recent reports, Aviso had more than $70 billion in assets under management. Now, we don't know how much of that is Qtrade. But considering that Questrade has only $9 billion in assets under management, Qtrade's number is somewhat comparable.
Many investors feel the same way. According to online reviews, they laud Qtrade's lack of exchange fees, free ETF trading program, and customer service response time. Additionally, reviews on finance websites are also very favourable – for example, check out what this Qtrade review has to say.
Go All-In WithQtrade, Get $437.50 Worth of Trades for Free
For the reasons we just stated, Qtraderesonates with a lot of people, but now they are taking the extra mile and trying to beat off the competition by offering a massive promotion. From now until the end of September, the latest Qtrade promo is offering new sign-ups a unique summer promo that has never been offered before by any Canadian discount broker. It works like this: fund your account with $10,000+ or up and get your first 50 trades fee. While this may sound unimpressive, it should be clarified that a trade can cost up to $11 even on a cheap platform like Qtrade (that allows customers to buy certain ETFs for free, for example)… so in theory, that promotion can save up to $550 in trading fees. On a $10,000 portfolio, that means 5.5% cash-back on free trades, which is groundbreaking.
For those who already got an account with another discount broker? With the current Qtrade promo, Qtrade will also cover transfer fees up to $150.
Additional details about the details of this promo are available in this press release – Qtrade's promo code. It is available until September 30, 2021.
Competition in the Canadian Discount Broker Niche is Picking Up
For years, Qtrade, Questrade, and bank-banked online brokerages were the only show in town. But recently, the debut of new players has significantly increased competitive pressures. The quiet launch of Virtual Brokers in 2009 kicked things off, but the Canadian debut of Wealthsimple Trade really turned up the heat.Unlike its predecessors, Wealthsimple Trade is the first Canadian discount broker to offer 100% fee-free trades. Instead of making money on trades, they opt to rake in cash via bid-ask spreads and USD/CAD exchange fees.
Rather than going along to get along, Wealthsimple has chosen to upset the apple cart. So, established players have been forced to respond. The 2021 Qtrade promo may be a symptom of this – Qtrade trying to position itself as competitive.
Are Canadian Online Brokerages Going the Way of Robinhood?
In any free market, unfettered competition drives prices down relentlessly. So, is the Canadian market about to experience the Robinhood Effect? Before we answer that, let's see what Robinhood has done to the US online brokerage market.
Starting in 2013, Robinhood offered fee-free trades. To make money, they decided to focus their attention on monetizing their order flow and widening their bid-ask spreads. Success didn't come immediately, though. For six long years, they languished in the shadow of major brokers. But around 2019, Millennial investors finally discovered the platform. From there, growth exploded – by 2020, revenue had jumped 245% YoY.
While risky, Robinhood's model works. And so, with new entrants worming their way into the Canadian online brokerage market, price reductions are inevitable. Already, Wealthsimple Trade has demonstrated that zero-fee trades are sustainable north of the border. And Interactive Brokers, while intended for seasoned traders, offers transactions for as little as $0.0005 per share.
On the other hand, the Canadian brokerage market is far less competitive than America's. With almost half of Canada's discount brokers being run by banks, it's unlikely all players will drop their fees. But with offers like this month's Qtrade promo, things are definitely getting cheaper for Canadian investors.
Qtrade's Promo Push Canadians Another Step into DIY Investing
The stock market used to be out of reach for the average Canadian. Not anymore – thanks to market forces, trade commissions are falling, removing a hurdle that once stood in the way of retail investors.
Deals like the current Qtrade promo are making it easier for normal people to get ahead. So, if you have more than $10,000 in unproductive capital sitting around, what are you waiting for? Throw it into a trading account and get some hands-on, real-world investing experience.