Entertainment
Prince Charles and Camilla conclude their visit to the Northwest Territories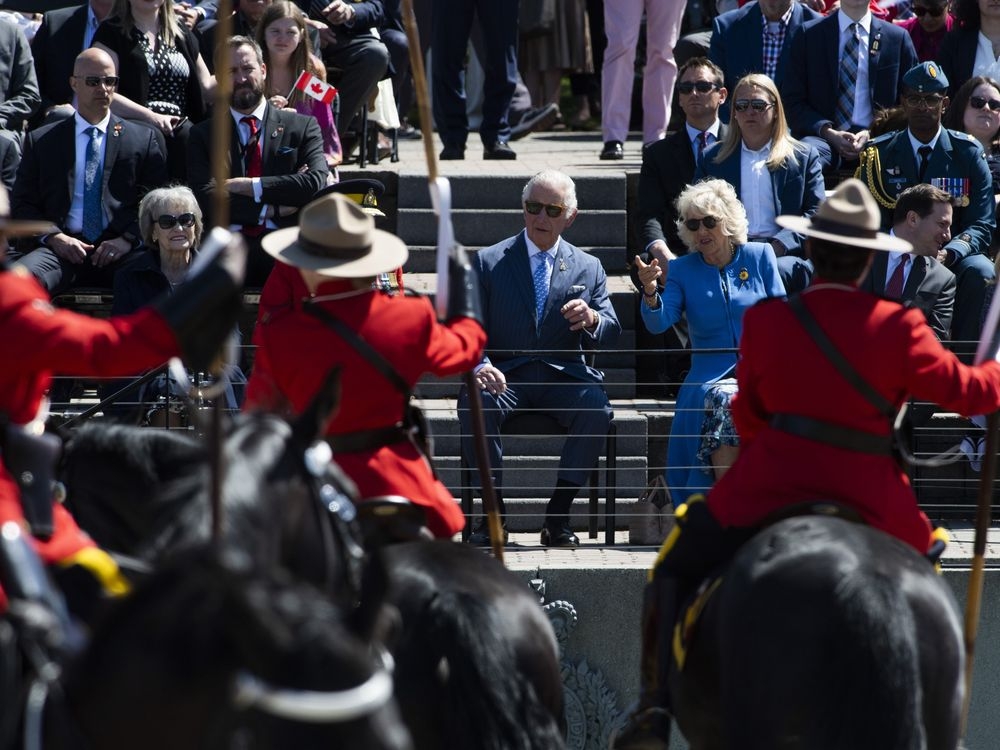 Article content
Prince Charles and the Duchess of Camilla have begun their journey to northern Canada. The final day of the royal visit will focus on indigenous issues and climate change, so we will talk to indigenous chiefs.
Article content
The couple left the convoy in the rain, boarded a Canadian government plane at Ottawa International Airport, and departed for Yellowknife before a busy day scheduled in the Northwest Territories.
The couple will be greeted by Yellowknife Mayor Rebecca Altoi and Northwest Territories Commissioner Margaret Thom at the time of landing.
The couple heads to the Yellowknives DeneFirst Nation community in the morning. There, Prince Charles speaks with the Chief of First Nations to hear about indigenous-led solutions to climate change.
The Duchess stops at school to hear about a program aimed at preserving the indigenous language, and the prince becomes a prestigious Canadian ranger.
Article content
The three-day tour began in Newfoundland and Labrador, and the royal couple headed to Ottawa. There they attended a church service at the Orthodox Church of Ukraine and met a family exiled by the Russian invasion.
At the Platinum Jubilee reception at Rideau Hall on Wednesday night, Governor Mary Simon encouraged couples to listen to indigenous leaders, elders, and community members they met in the north. She said those stories were an integral part of the journey to reconciliation.
RoseAnne Archibald, National Chief of the First Nations plenary session, said during the reception that he had asked the prince for a formal apology from the Queen as the head of the Anglican Church. Cassidy Caron, chairman of the National Council of Metis, also said he would take the opportunity to demand an apology.
The last royal visit to the Northwest Territories was in 2011, when Prince William, Catherine, and the Duchess of Cambridge stopped for a day north during the first royal tour of the whirlwind for newlyweds. I was welcomed.
This royal visit culminates in a celebration late Thursday in honor of the Queen's Platinum Jubilee with Yellowknife.
Prince Charles and Camilla conclude their visit to the Northwest Territories
Source link Prince Charles and Camilla conclude their visit to the Northwest Territories