Canada
Photo: Feel the burn at the Firefit Championship in Regina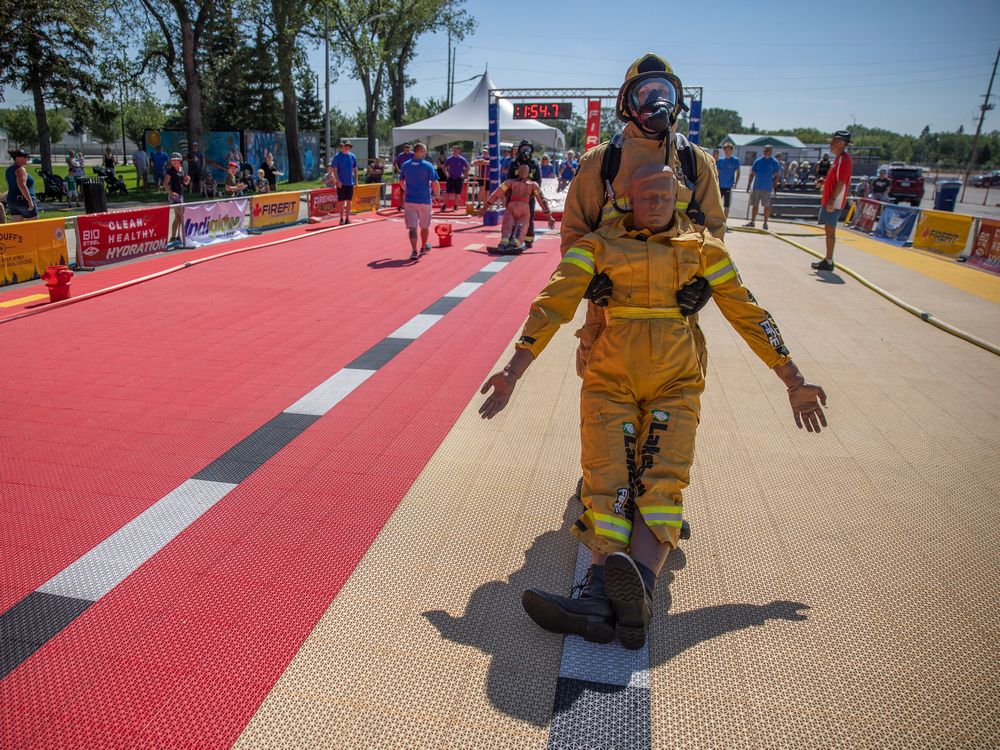 A Leader-Post photojournalist captured the FireFit Championship Regional in Regina over the weekend.
Article content
Competitors from Alberta and Saskatchewan took part in the grueling FireFit Championships held over the weekend in Regina.
Article content
According to the website, the grueling national tour event on Saturday and Sunday will be based on firefighting activities commonly performed in emergencies, including climbing and descending stairs, hoisting hoses, running, entering and rescuing. Races include individuals, teams of two, and relays for strength and endurance, with competitors competing to be the fastest. They were also battling the heat, with afternoon temperatures between 25 and 30 degrees Celsius.
Photo: Feel the burn at the Firefit Championship in Regina
Source link Photo: Feel the burn at the Firefit Championship in Regina