Canada
Pembroke skateboard competition was a tribute to Anthony Bowles, Elicia Breslin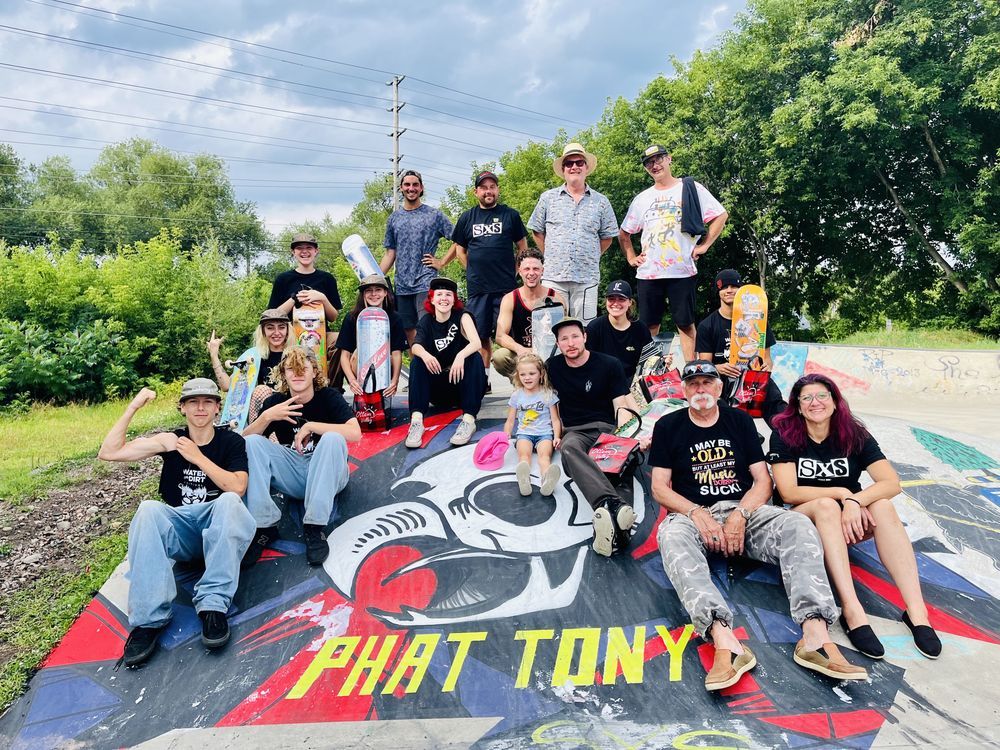 Article content
On Saturday, Aug. 7 a skateboard tribute event SXS Roll Forever, took place at the Rapids Skate Park in Pembroke as part of the Water and Dirt Festival.
Article content
This special event was created as a tribute to Anthony Bowles (aka Phat Tony) and Elicia Breslin who operated the SXS Skateboard Shop and are credited with helping to lead the skateboard movement in Pembroke. It was a skateboard competition to celebrate the legacy of Pembroke's original skateboard shop, SXS Boardsports. They are a large part of raising the awareness and participation levels that the Pembroke Rapids Skateboard Park experiences today.
Everyone thoroughly enjoyed the day! The spectators truly appreciated the participants' mastery of their boards! Many thanks to Tanner Hogan and Randy Pedersen of the Colony Skateboard Shop for spearheading the event and to the many sponsors, The City of Pembroke, volunteers and participants.
Article content
"It is important that we partner with our local skateboard community to host great events like the SXS Skateboard Tribute and maintain our recreational facilities, like the Rapids Skatepark, so our youth and families can enjoy active living and the positive social interactions that comes from sports like skateboarding," said Councillor Brian Abdallah, who sits on the Skateboard Initiative Committee with Hogan and Pedersen and sponsors and volunteers at the skateboard events.
The next skateboarding event, the annual Halloween Jam, takes place on Saturday, Oct. 15 at the Rapids Skatepark. For more information contact Abdallah at babdallah@pembroke.ca, phone 613-312-6789 or Tanner Hogan at the Colony Skate Shop and School, colonyskateshop@gmail.com or phone 613-281-4503.
Pembroke skateboard competition was a tribute to Anthony Bowles, Elicia Breslin Source link Pembroke skateboard competition was a tribute to Anthony Bowles, Elicia Breslin