Canada
Parade with Kurtis MacDermid and Stanley Cup planned for Sauble Beach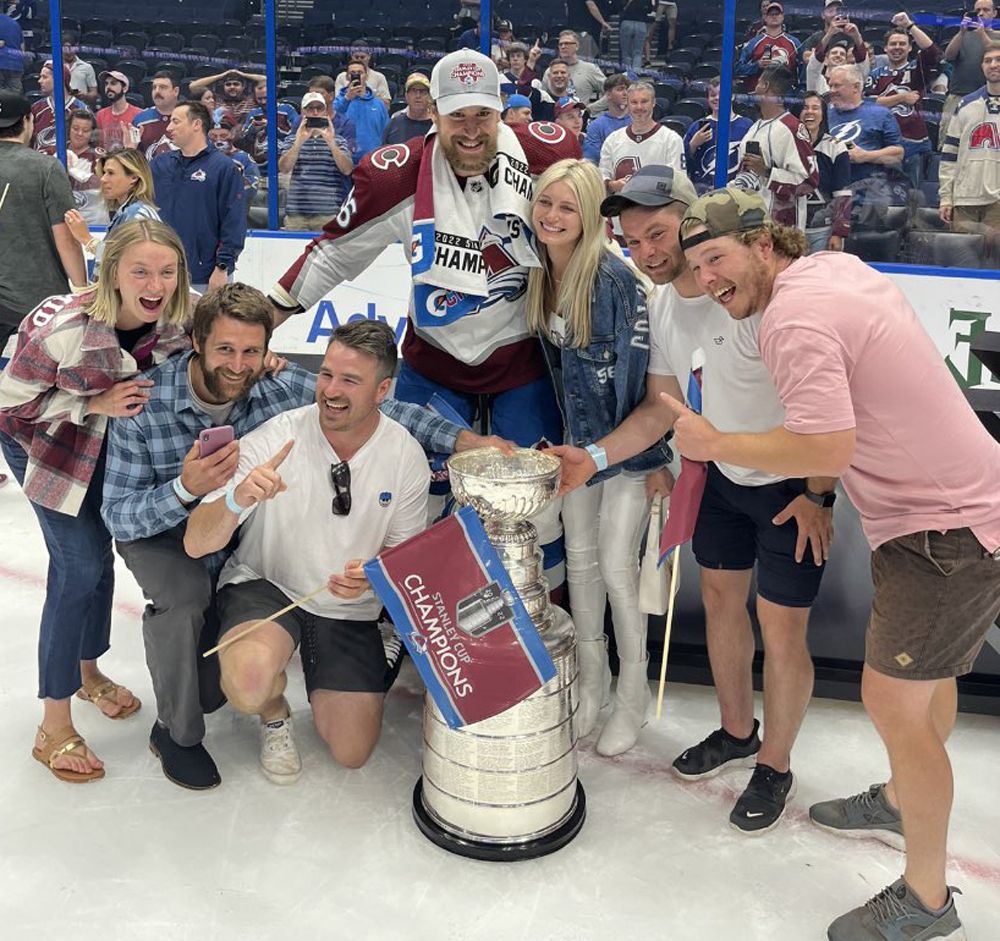 Article content
Kurtis and the Cup are coming to Sauble Beach.
Article content
Colorado Avalanche player, National Hockey League playoff champion and Sauble Beach native Kurtis MacDermid and the Stanley Cup will be paraded along Lakeshore Boulevard in the South Bruce Peninsula community on Monday. The event will kick off at 12:30 p.m. with MacDermid travelling on a fire truck with the Cup north to south, from the area of the boat launch on the Sauble River to the stage under the Sauble Beach sign at the foot of Main Street.
South Bruce Peninsula Mayor Janice Jackson said Wednesday that the community is proud of MacDermid, who she called "a champion and role model for the youth of our community."
"We have never had anything like this in our town and it is just the most exciting thing ever," Jackson said. "We are all just so impressed and proud of Kurtis and I can't think of a better way to celebrate this accomplishment of his."
Article content
At its meeting on Aug. 18, South Bruce Peninsula council declared Aug. 29 as Kurtis MacDermid Day in the town.
"The MacDermid family have been longstanding business owners and citizens in Sauble Beach," the motion reads.
"There will be a celebration in Sauble Beach for Kurtis to recognize his excellence in the sport of hockey and to celebrate his contributions towards winning the Stanley Cup," the motion adds.
Jackson said MacDermid and the Cup will be on a fire truck for the parade and everyone is being encouraged to line Lakeshore Boulevard to cheer the procession along. There will be free parking in Sauble until 2 p.m. for those wanting to attend.
"We are not charging for parking at Sauble beach until 2 p.m. and we have done it the whole length of Lakeshore so there will be a lot of room for people to see the parade," said Jackson. "Then there will be a lot of people gathering in front of the stage as we have closed Main Street down."
Jackson said that following the parade there will be speeches on the big stage and there will be an opportunity for people to have their picture taken with MacDermid and the Stanley Cup.
Parade with Kurtis MacDermid and Stanley Cup planned for Sauble Beach Source link Parade with Kurtis MacDermid and Stanley Cup planned for Sauble Beach