Canada
Ottawa firefighters rescue man's hand trapped in industrial bread machine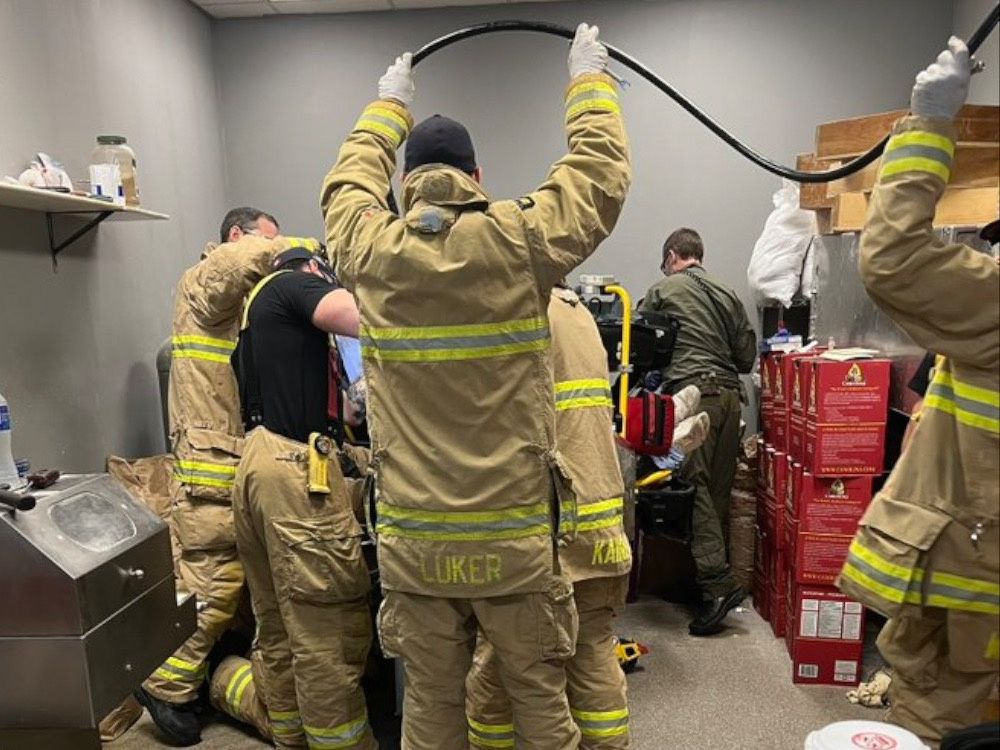 Article content
Ottawa firefighters on Friday took more than an hour to free a worker in a "very complicated rescue" after a man's hand got caught in an industrial bread machine.
First responders were called to the business on Boulevard Jeanne d'Arc between Boulevard Orléans and Millwood Court at 11:13 am and arrived at the scene just four minutes later.
A firefighter tried to free his hand while paramedics tended to the trapped worker.
At 12:36 pm, the man was released and taken to hospital for treatment.
Paramedics described the worker's condition as serious but stable, and the injury was limited to his hand.
Ottawa firefighters rescue man's hand trapped in industrial bread machine
Source link Ottawa firefighters rescue man's hand trapped in industrial bread machine