Canada
New council holds first official meeting inside Meaford Hall Monday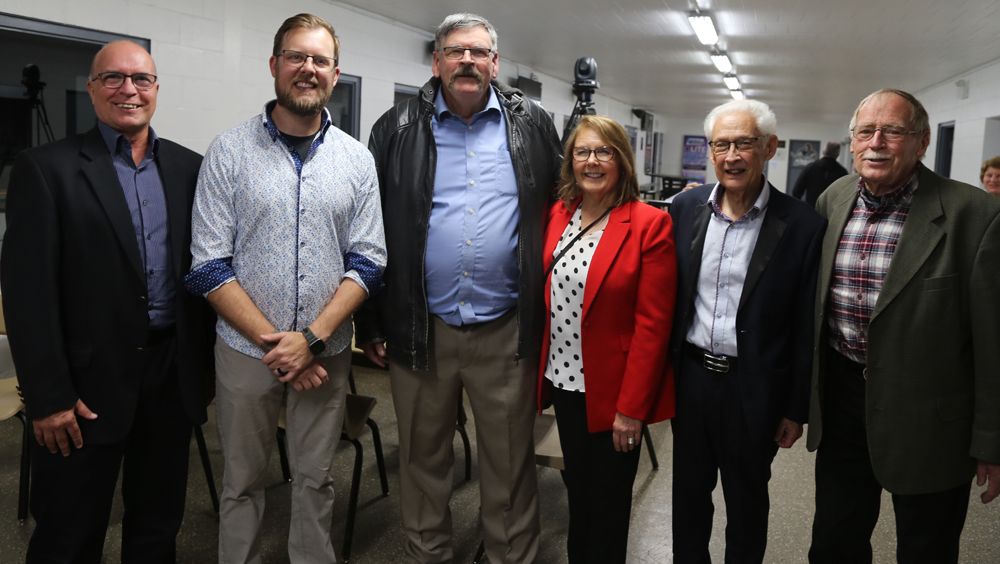 Article content
Meaford's new mayor and council met officially for the first time Monday inside Meaford Hall to recite the declaration of office and share a few words of thanks and inspiration.
Article content
Justice Herman Wilton-Siegel presided over the formalities while clerk Matt Smith emceed the event to officially welcome mayor Ross Kentner, deputy mayor Shirley Keaveney, and councillors Steven Bartley, Tony Bell, Brandon Forder, Harley Greenfield, and Robert Uhrig who will lead the municipality through the 2022 to 2026 council term.
The event opened with a rendition of the national anthem followed by a land acknowledgement.
The members of council then individually recited the declaration of office before sharing a few words with the gathered crowd. Most offered thanks to family, friends and supporters before offering insight into their thoughts about the years ahead and how they'll help navigate the municipality's challenges and opportunities.
Article content
Kentner, who won the election for mayor over fellow first-term councillor Paul Vickers to replace outgoing mayor Barb Clumpus, said he was honoured to lead the municipality he's called home for nearly 70 years.
He likened the role of mayor to the captain on a sports team, there to lead and inspire as well as steady the ship during times of pressure and strife.
Wilton-Siegel dressed Kentner with the municipality's chain of office during the ceremony.
"I am honoured to wear it, and it's not quite as heavy as I thought it would be," he said.
During his speech, Kentner highlighted what he considers to be the lasting achievements of the two terms of office led by former mayor Clumpus.
He then charted a course for the next four years as the municipality grapples with population growth, intensified development efforts at downtown and waterfront properties, and a proposed $4.5 billion energy project.
Article content
"My campaign called for a slight alteration of course, and the reason is Meaford is not the same municipality as when I ran for office in 2018," Kentner said. "A course alteration is needed to manage the growth we know is coming, as best we can, even with the provincial government tinkering with some of the pillars of development planning."
Just this year, two developers appealed their plans for harbourfront and waterfront multi-storey developments to the province's Local Planning Appeal Tribunal (LPAT), taking the matter out of the municipality's hands.
If both those developments are constructed as conceptualized, they will create 10 new buildings on prime waterfront land in Meaford while adding more than 300 residential units and more than 70 hotel rooms.
Meanwhile. TC Energy's plan to develop the province's largest energy-storage site at the federally owned 4th Canadian Division Training Centre featured prominently at debates and all-candidate meetings throughout the election campaign.
Kentner said this council will set a unified vision forward. They will protect agriculture, reinvigorate the downtown core and help ensure diversified housing is offered by developers.
"As we grow . . . we are going to change," he said. "We must have pride in our past and confidence in our future."
New council holds first official meeting inside Meaford Hall Monday Source link New council holds first official meeting inside Meaford Hall Monday