Canada
New chief elected at Saugeen First Nation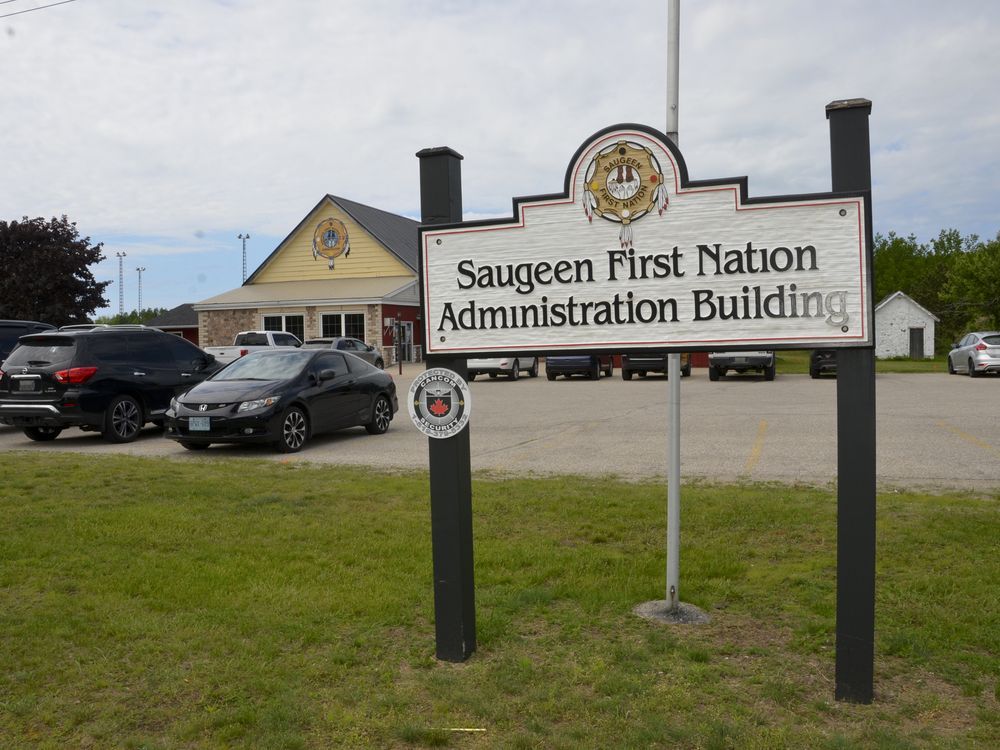 Article content
Saugeen First Nation's former head councillor has been elected chief.
Article content
Conrad Ritchie received 166 votes in the election held Friday. Lester Anoquot did not seek re-election as chief but he was elected to one of nine council seats, results posted on SFN's website show.
Ritchie came close to becoming chief in 2020, receiving 32 fewer votes than Anoquot last time. A request for comment from Ritchie left for him Sunday received no immediate response.
There were seven candidates for chief on the ballot this year. The net nearest candidate was Clinton E. Root, with 76 votes. There were 466 valid ballots cast for chief and 17 rejected ballots.
Elected as councillors: Rory Henry, 166 votes; Lester Anoquot, 159 votes; Letitia Thompson, 149 votes; Richelle M. A. Ritchie, 124 votes; Lorne Mandawoub, 123 votes; Audra J. Root, 111 votes; Theresa Root, 109; Melissa Snowdon, 106 votes.
Ritchie was elected to both chief and councillor positions, so the remaining council seat must be filled. The candidate who received the next-most votes was Mark Mandawoub, with 102 votes, but efforts to confirm the final council seat were unsuccessful Sunday.
There were 458 valid votes cast for councillor and eight rejected ballots.
There were 50 people on the official candidates' list, including the name of one person who withdrew, and names which overlapped with the candidates for chief because some candidates ran for both.
New chief elected at Saugeen First Nation Source link New chief elected at Saugeen First Nation