Canada
Need for OSHaRE greater than ever, board member said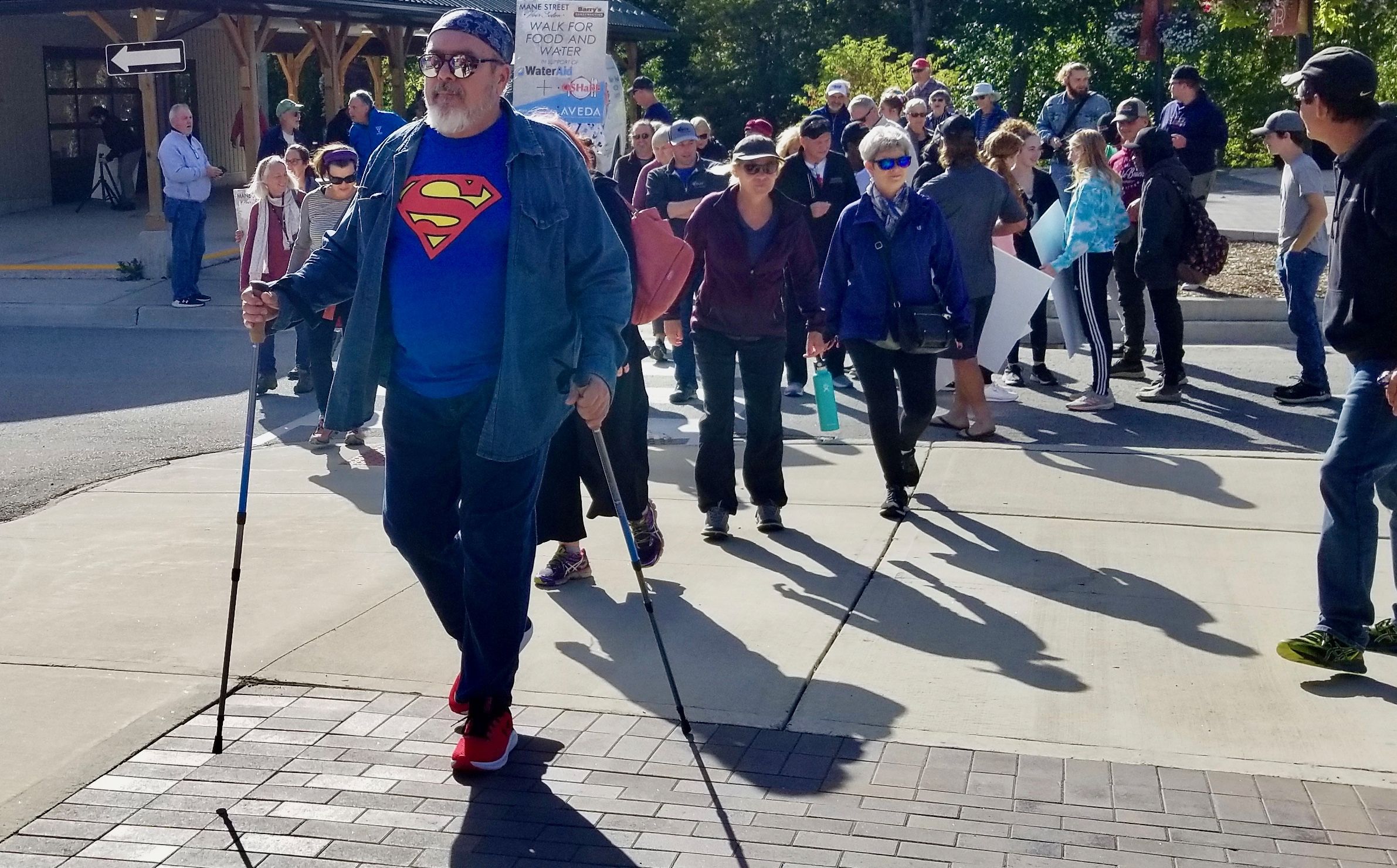 Article content
With OSHaRE feeding around 300 people a day, many of them twice a day, the organization needs to raise around $300,000 this year to cover expenses.
Article content
Dozens of Owen Sound Hunger and Relief Effort supporters took to their feet Friday afternoon on one of two five-kilometre fundraising walks which started behind city hall.
Last year's event raised almost $350,000 from registered walkers and business support. It's the organization's biggest fundraiser of the year.
The downtown soup kitchen serves lunch and dinner, which was packaged for pickup during COVID when people couldn't gather in the dining hall.
Now there isn't room for a sit-down dinner anymore because OSHaRE has so many to feed.
"We'd love to get back to that but we can't do it at the numbers that we're dealing with" said Pat McDonough, vice-president of the OSHaRE board.
So people continue to come into the downtown kitchen, off Carney's Lane, grab their food packaged in containers and take it with them.
Article content
McDonough said he wouldn't be surprised if this year's walk raises even more money than was raised last year, given the support of citizens and local small- and medium-sized businesses which faithfully return every year.
"So it's a true network of community support."
The walk has raised more money every year and the organization attributes that to more public awareness of what OSHaRE is doing "and recognition that what we're doing is important to the community," McDonough said.
OSHaRE received lots of federal and provincial grants which helped to get through the worst of the COVID-19 pandemic, McDonough said. Now that's gone, so this year's walk is more important than it might have been over the past couple years, he said.
Article content
Demand is driving the need for more money, given the kitchen served about 120 before COVID hit in early 2020 and now there are about 300.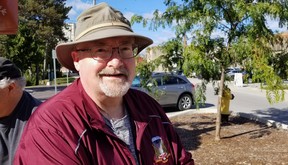 "We're experiencing a need greater than we ever have and so we're glad that the community response in terms of food donations and financial support has kept pace with that increased need," McDonough said.
"You're kind of seeing it everywhere. I think there's 300 per cent more homelessness too. I think people are recognizing it 'cause it's all kind of connected," McDonough said.
There was a "blip" in demand about four months ago, "and it almost perfectly times when inflation started to hit people. So anybody who's on the edge, so to speak, and was maybe squeaking through . . . all of a sudden they're not.
Article content
"So they know they can come to OSHaRE and get a meal. And that maybe allows them to pay their rent or gas in a vehicle if they're working poor. It's very tightly linked to all those sorts of effects."
Costs of supplies are also rising for OSHaRE, by 20 to 40 per cent, said its executive director, Colleen Trask Seaman, who sat at a folding desk outside the farmers' market building and took last minute registrations.
"The money goes to help to pay for all the meals that we provide, the containers for take-out. Obviously running a meal program that's feeding 300 meals a day — with the cost of food going up — has really increased our costs."
Some of the biggest cost increases have been for food containers and some of the food items the organization purchases regularly, she said.
To donate to OSHaRE, visit https://oshare.ca/.
Need for OSHaRE greater than ever, board member said Source link Need for OSHaRE greater than ever, board member said