Canada
Native Pennsylvania inmate says forced to sing for staff when asked to use restroom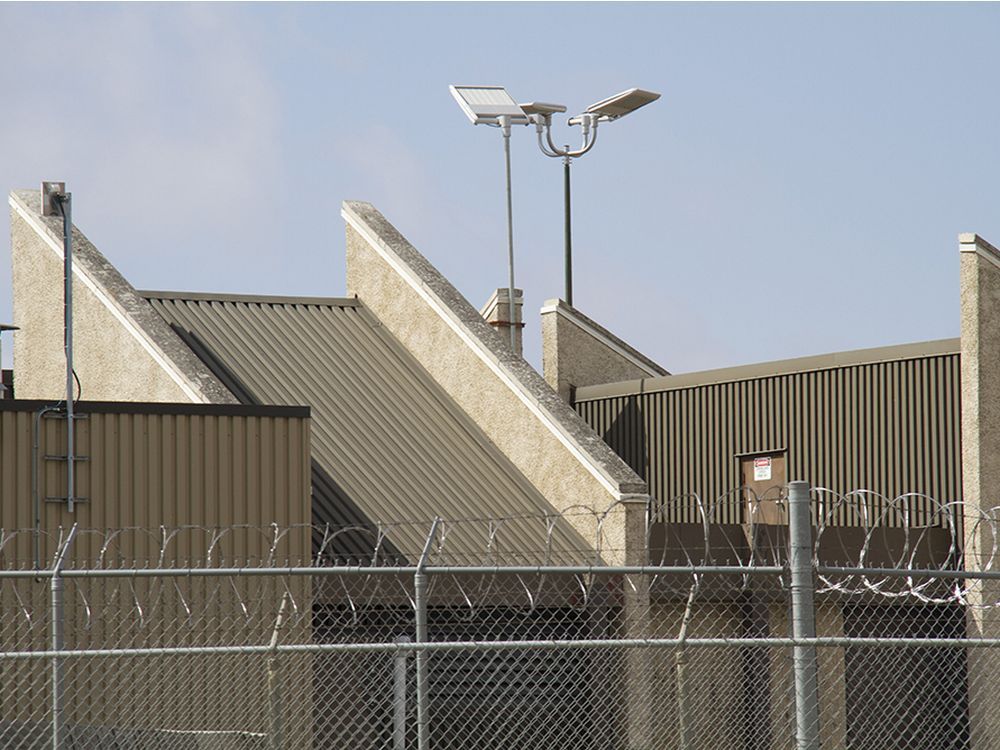 "I come to Prince Albert's correctional system to avoid being harassed about my culture and things like that," said Nathan Waditaka, a native.
Article content
An inmate at Prince Albert Correctional Center claims he wants to make amends for his past, but says it's hard to improve himself when he finds himself ridiculed about his culture by correctional staff. increase.
Article content
Nathan Waditaka recently claimed staff told him to sing a song when he used the intercom to ask him to go to the bathroom and they laughed at his expense when he sang a traditional song. He's not speaking out to spend less time in prison, he's speaking out to help other inmates.
Article content
"I come to Prince Albert's correctional facility to avoid being harassed about my culture and things like that," said Wadi Taka, an indigenous person.
"I came here to fix myself and learn about myself."
Waditaka asked to leave the room to use the washroom on the morning of November 17 and spoke to a prison guard at the guard station over the intercom. He said he put his hair back and one of the officers commented on "head and shoulders" and said he should work on his head and then his shoulders. I said no.
Article content
He claimed one of the guards said, "I need to use the washroom. Sing me a song."
Waditaka said she sang songs from her culture and saw staff members laughing as she sang them.
"He was pointing at me and smiling, so I finished the song and the door opened," Waditaka said in a phone interview.
The Ministry of Corrections, Police and Public Safety said the Prince Albert Correctional Center was aware of the complaint and was investigating the situation. The ministry said it received 114 formal complaints from inmates between January 1 and his September 30 this year, and all written complaints received written responses.
According to the Remediation Policy, it is expected that an informal resolution process will be attempted before a formal complaint is filed. Informal processes may involve problem solving and discussion, but must be agreed upon by both parties. If the issue cannot be resolved informally, the inmate can file a formal written complaint.
Article content
Waditaka said the guards would leave him alone, but Waditaka wants him to be "banished" from the correctional system. At the time Wadi Taka spoke to his Saskatoon Star Phoenix, he had not filed a formal complaint.
Waditaka recently launched a sentence of assault causing bodily harm and possession of a weapon for dangerous purposes in connection with the 2019 death of 19-year-old Zellall Highway. Waditaka was initially charged with second-degree murder.
He was able to access medical services to begin making arrangements to see a doctor for pre-existing post-traumatic stress disorder and spoke with a pastor.
Sherri Maier of Beyond Prison Walls Canada works with Waditaka. She said staff at the facility are there to help correct inmate behavior and provide programming. I am wondering if I would like to take it and work on it myself.
Article content
Meyer said many of those incarcerated suffered exactly these feelings throughout their lives.
"Some of them, many of them, don't have a positive influence from their parents in their lives, so it's kind of like a flashback to childhood," she said. "
tjames@postmedia.com
News always seems to fly fast to us. From the latest on COVID-19, to politics and crime and everything in between, it can be hard to keep up.With that in mind, Saskatoon Star Phoenix is afternoon headline A newsletter is delivered daily to your inbox to help you stay up to date with the most important news of the day. Click here to subscribe.
Native Pennsylvania inmate says forced to sing for staff when asked to use restroom
Source link Native Pennsylvania inmate says forced to sing for staff when asked to use restroom