Canada
Montreal pays $3 million to protesters whose rights were violated by police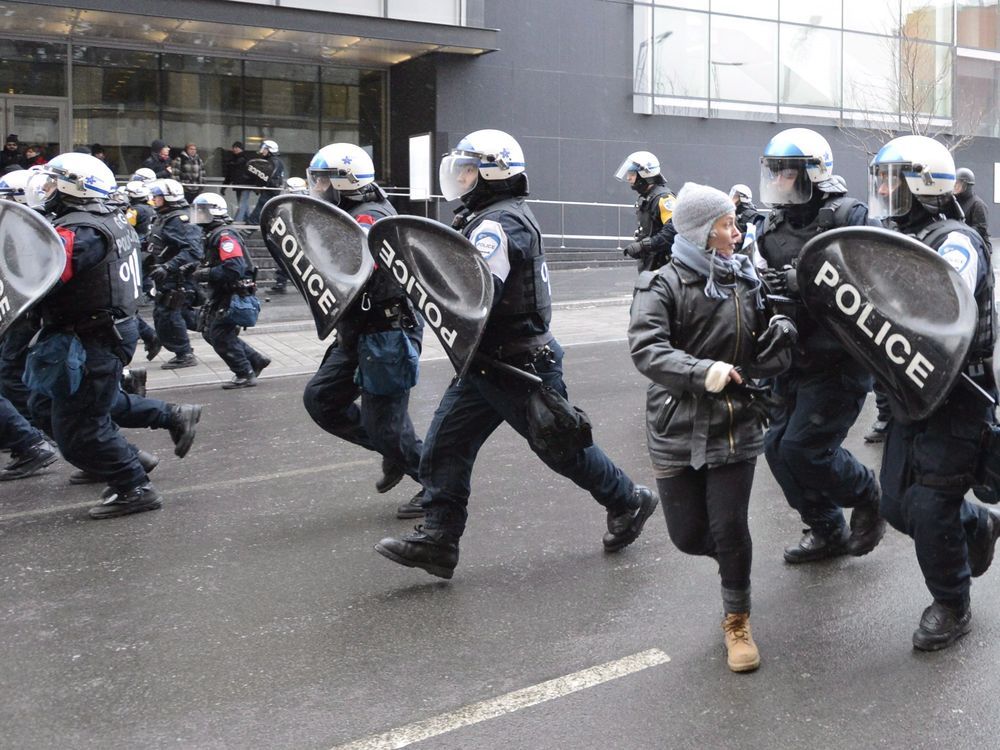 Article content
The city of Montreal will pay over $3 million to hundreds of protesters whose rights were violated by police.
Article content
The settlement ends eight long-running class-action lawsuits against the city, alleging six protest participants were unlawfully arrested or detained by police and were unable to exercise their other fundamental rights.
Article content
The law firm representing the class members said in a court-approved notice earlier this week that it would post an apology on its website acknowledging "certain actions" by the Montreal police and city officials.
The June 2012 to March 2014 protests included marches against police brutality and city ordinances limiting protests, and student protests against tuition increases. A demo was included to mark the one-year anniversary.
The settlement is subject to approval by the Superior Court of Quebec. He is scheduled for a hearing on December 21st.
The City of Montreal has agreed to pay a total of $6 million to settle eight lawsuits and eight other similar class actions.
The road to a better Mount Royal starts with safety

Proponents fear visa problems ahead of COP15 in Montreal
Montreal pays $3 million to protesters whose rights were violated by police
Source link Montreal pays $3 million to protesters whose rights were violated by police