Canada
Manifestations Cafe Opens in Saskatoon with Teas from Around the World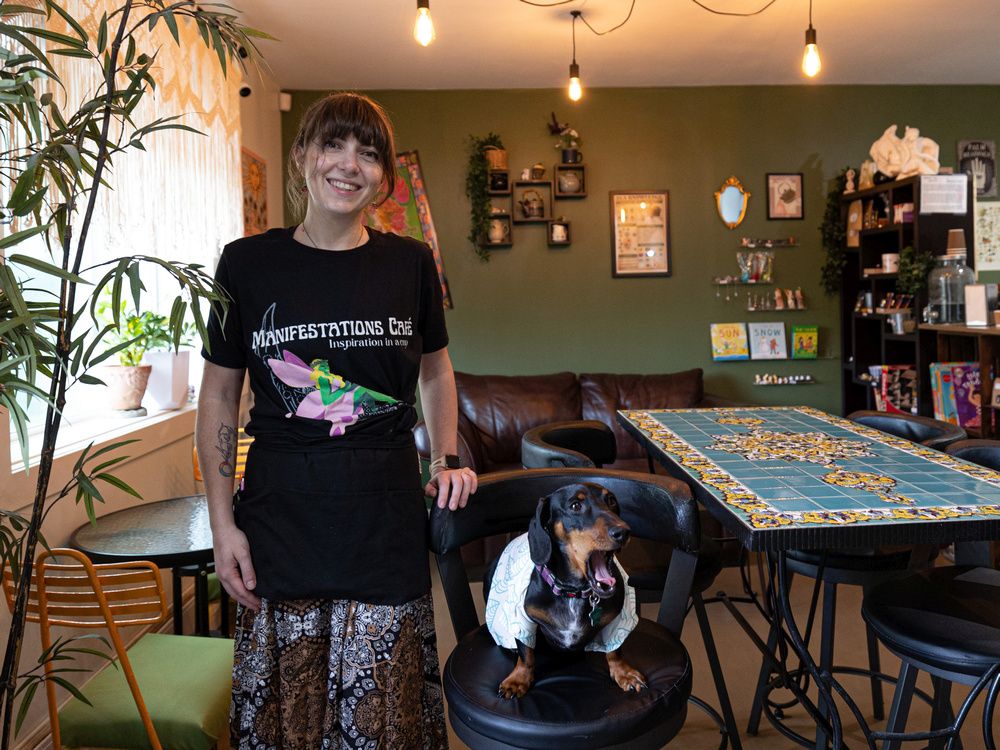 "I have tried teas in Japan, Thailand, Europe, Mexico, etc. It is a lot of fun to try different teas."
Article content
Businesses and nonprofits regularly open and relocate to Saskatoon. Today Star Phoenix speaks with April Watson, who opened Manifestations Cafe in Riversdale in June, specializing in tea.
Article content
Watson loves to try all the teas in the world and has tried her best during her travels to many countries. She can't bring all the teas to her cafe, but she loves bringing her new teas and trying to refine the best teas for her customers.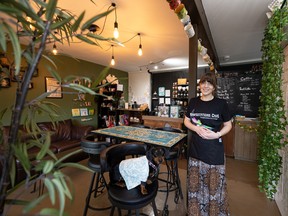 Q: What inspired you to open the Manifestations Café?
A: I have been in the food and beverage industry for about 15 years. I taught myself about all teas. I've actually been working at Twig & Squirrels Wild Goods for about a year and a half now, renting their backspace for Manifestations Café. I've tried teas in Japan, Thailand, Europe, Mexico, etc., and it's always a lot of fun to try something different.
Q: How do people find you?
A: The way you get to me is like it's on the side of the (Twig & Squirrels) building at 20th Street West. And it can seat 10 people. But there is also a backyard with three tables. Having an outdoor patio area is great, but surprisingly, it also keeps all the street noise away.
Article content
Q: Where do you source your tea?
A: We offer the tea of Twig & Squirrel's and Organic Shanti Teas offer flavors from around the world, and Adagio has the largest variety of teas available. I use third parties who get their tea from small local locations around the world.
Q: What is your favorite tea?
A: They sell a lot of chai latte (with masala chai tea) and London Fog, Earl Gray Moonlight. Also my favorite is strawberry white tea as sweetened iced tea.
Q: What other menus do you have?
A: coffee, and I make myself a pie. Also stop by Nestors Bakery on the way. I drink all kinds of tea lattes and iced teas, as well as iced coffee and espresso.
Article content
Q: How many types of tea are there?
A: I'm over 60, but I'm actually in a little more.
Q: How did you come up with the name Manifestations Café?
A: We were talking about bringing the idea of ​​a coffee shop to life, and someone just said 'Manifestations Cafe' and it kind of went viral.The idea is to have space to inspire and reveal what you want. Tea and coffee serve as creative juices that spark your imagination.
Q: What are the characteristics of your cafe?
A: I don't think anyone in town has a backyard patio planted with cherry trees and a garden that is specifically a teahouse. Everything is designed exactly how I want it. I was told it was like little cafes in Toronto, Vancouver, Montreal and Paris. Very small 70's style.
Article content
This interview has been edited and condensed
manifestation cafe
Owner: April Watson
address: 504b 20th Street West
time: Tuesday to Saturday, 9am to 4pm
phone: 306-244-1414
Email: manifestationscafe@gmail.com
Website: manifestations.ca
check: Facebook, Instagram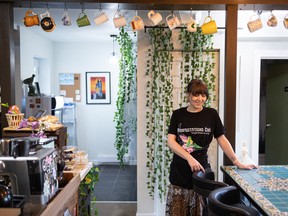 Have you recently started or moved a new business or non-profit organization in Saskatoon? We would love to hear from you. Email me at drice@postmedia.com.
New face, new place: The Punch Buggy Express is a fun way for kids to experience the Meewwasin Trail.

New Faces, New Places: Drivelines Are Epic Automotive's Specialty

New face, new place: Vintage Iron Cycles offers outdoor fun and alternative commuting options

New Faces, New Places: All About Hobnobber's Saskatchewan Artisans
News always seems to fly fast to us, and from COVID-19 updates to politics and crime and everything in between, it can be hard to keep up.With that in mind, Saskatoon Star Phoenix is afternoon headline A newsletter is delivered daily to your inbox to help you stay up to date with the most important news of the day. Click here to subscribe.


Manifestations Cafe Opens in Saskatoon with Teas from Around the World
Source link Manifestations Cafe Opens in Saskatoon with Teas from Around the World