Canada
Letter to the Editor: Green Line, Queen, DUI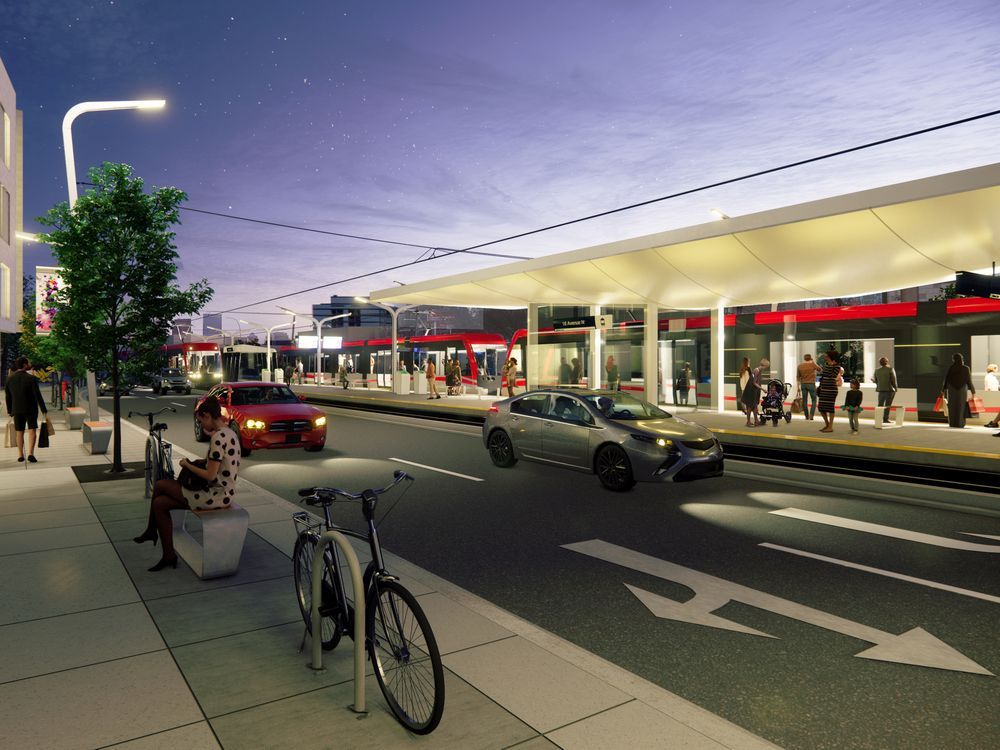 Article content
Green Line fails to deliver on promises
Green Line's CEO says it's still within budget. However, it also offers some of the original train lines. Originally planned to run from Northpoint to Seton, the new line pales in comparison to the service from Eau Claire to Shepherd. Since these latest plans were approved in June 2020, he has already lost two stops and a gorgeous bridge.
Calgarians who live north of the river remember the project leader saying, "If we don't cross the river now, we'll never cross." As you can imagine, they didn't cross the river. But downtown's expensive tunnels can't even adequately serve the Deep South community.
When will the short tunnel be finished? How many people think it was worth a decade of downtown chaos?
Great work remains within the budget, but it's like budgeting $1 for apples and getting only core.
Article content
Emily Struck Farquhar, Calgary
Article content
Patients unaware of end-of-life options
An Ipsos poll last year found that the majority of Alberta support medically assisted dying. This he is 84%. Nevertheless, her MAID mortality rate in Alberta lags far behind any other state except Newfoundland.
One reason for this is that the Alberta government allows religion-based hospitals to deny MAID even though they are funded by taxpayers. Another reason is that patients in this state are rarely told that MAID is an end-of-life option unless they raise the issue themselves. But only 60% of her in Alberta know MAID is legal. If you don't know it, you can't access it.
need severe penalties
Article content
Re: Conviction drunk Drivers face sentencing in February, September 17
Convicted DUI Wenieke Thijs drank 3 beers and 1 vodka, got into his car, made an illegal left turn on Peigan and 36th Street SW, killed motorcyclist Kelly Ross, and drove off with a damaged car. He left the scene of the crime and fled. leg.
His sentence will not be handed down until February next year. I hope his punishment is severe and that his driver's license is permanently revoked. He should never drive again.
Maureen Visanti, Calgary
Queen report gone too far
So many very important news stories, especially worldly suffering and tragedy, have been overwritten and omitted in order to make as much newspaper and airtime available as possible for the passing of Queen Elizabeth.
Article content
Respectfully, sAlthough he is alone, he is loved and special to many people. Am I the only news consumer afflicted by this apparent injustice in news reporting? Every time I turn to Canada's national news channel, It was day and night, and in many forms.
A prominent journalist once rightly hinted at the news coverage and the consuming coldness and imbalance of the Western world. "The story of 100 Pakistanis taking a bus off a mountain is less boring than 3 Britons drowning in the Thames."
Frank Stahl Jr., White Rock, British Columbia
Please share your opinion:
Keep it to a maximum of 150 words. Include your name, address and phone number. Please understand that it may be edited. We do not issue anonymous letters. Letters from the same author are only accepted once a month. Letters@calgaryherald.com
Letter to the Editor: Green Line, Queen, DUI
Source link Letter to the Editor: Green Line, Queen, DUI