Canada
Leader-Post Letter: Where Are RPL Central Branches Going?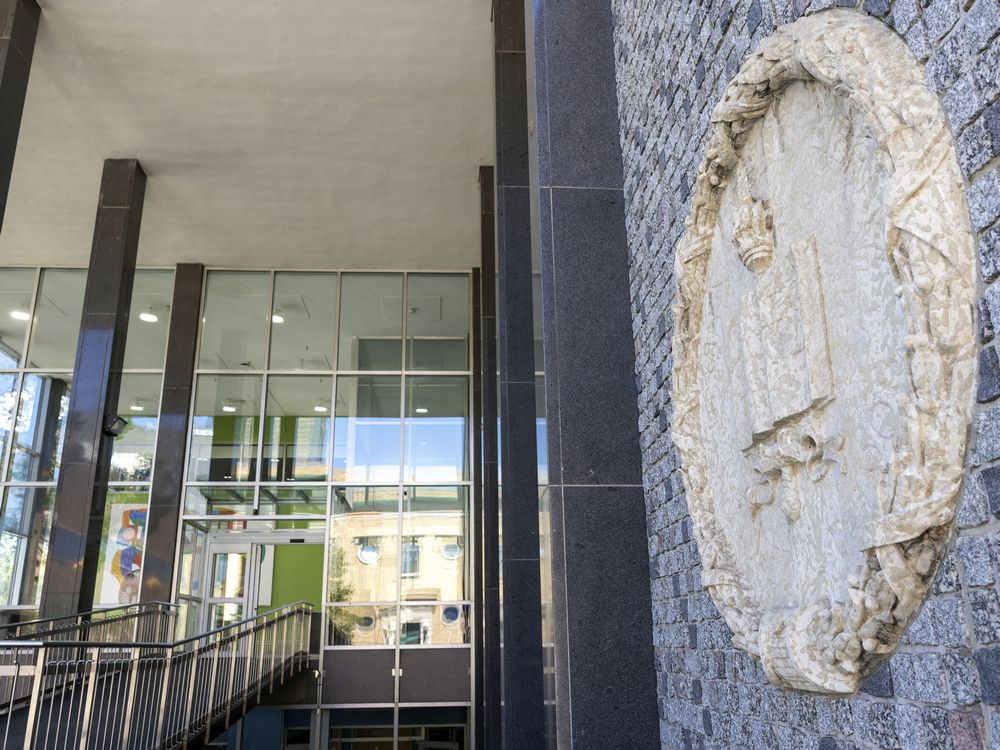 How much disruption will there be to the region? The dust, noise and vibration would be unfriendly to those who use the area, writes Loanne Myrah.
Article content
SO MANY QUESTIONS AROUND THE LIBRARY PLAN
Article content
Initiative to replace Regina Public Library (RPL) raises questions for Regina taxpayers and library patrons
Article content
Have engineers been consulted to determine if the current building will support additional floors or adjacent add-ons? Is the current building still structurally sound?
Did the current RPL demolition costs include the energy costs of manufacturing and transporting the original and new materials?
Do you know the cost of the landfill that the city says is almost full? Who will pay for this?
The city has spent four years building an outdoor swimming pool with a small water park around it, so how long will it take to build the new library?
Where would the current library patrons go if the building was demolished instead of being kept as safe as possible during the addon?
Article content
How disruptive will it be to the current area? Dust, noise and vibration are not friendly to those who live and work around the RPL or to those of us who use the area.
Have you consulted local architects/engineers in setting the cost of demolition and reconstruction? Will these companies be allowed to bid on this work despite their obvious conflicts of interest? ?
Have you consulted the architect/engineer involved in the renovation of the building?
Have functional and attractive renovations of the Fine Arts Building (now Sound Stage), College Building and Dark Hall on College Avenue reviewed? Has the architect been consulted?
Roan Myler, Regina
Article content
Bernadette Wagner: Irresponsibly rebuilding the library in downtown Regina

RPL Central Library location says $50 million to 'keep the door open'
trudeau is embarrassed
The prime minister embarrassed Canada in front of the world yet again. It's a reminder of what happens when a theater teacher becomes Prime Minister, gives a solemn testimony in public, and throws a big party in private.
No doubt he thought he was pretty smart for singing out loud songs by the rock group Queen while mourning for Queen. No, he is immature, tasteless, and not smart. As with his 2018 Mr. Dressup routine in India, he confused and angered the hosts with guests from other countries. The daughter of the late Senator John McCain called Trudeau's behavior a "clown show." This is to some extent how we are perceived on the international stage.
Article content
Prime Minister Trudeau's particular emphasis on the phrase "no matter what the wind blows" is quite fitting. It guides his government's policies. Another line of Mercury's from Bohemian Rhapsody comes to mind. The truth is that the office is too big for Trudeau.
Roy Schneider, Regina
share your opinion
Leader-Post welcomes letters containing the writer's name and phone number.
Submissions are reviewed and edited prior to publication.
We publish the names and community of all letter writers.
Email letters are preferred, but letters should not be sent as attachments.
Writing more than one letter per month is discouraged and "open" letters are not accepted.
Email address: letters@leaderpost.com
Mail to: 300-1964 Park St., Regina, Sask., S4N 7M5
Want to know how the Regina Leader-Post and Saskatoon StarPhoenix decide what to cover and how editorial decisions are made? letter from the editor Subscribe to Editor-in-Chief Russell Wangelski's newsletter and join the discussion on how to cover news and distribute commentary, both in print and online. Click here to subscribe.
Leader-Post Letter: Where Are RPL Central Branches Going?
Source link Leader-Post Letter: Where Are RPL Central Branches Going?