Canada
It wasn't pretty, but the stamp holds up against the bottom RedBlacks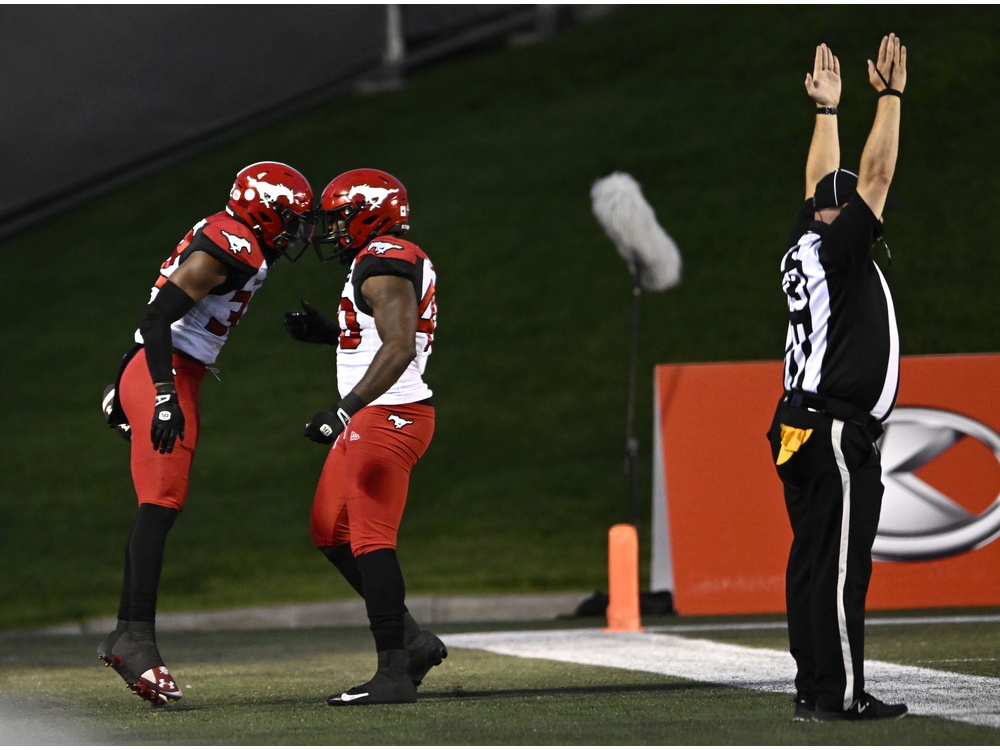 Article content
OTTAWA – Not a game that anyone would want to revisit for fun.
Article content
But a win is a win for the Calgary Stampeders.
After two straight losses to the Winnipeg Blue Bombers, a 17-3 victory over the Ottawa Redblacks (1-7) on Friday night seems to have given more serious consideration to the Stamps (5-2) as a candidate. It was hardly convincing.
Article content
However, that's probably not entirely fair. Looking back on my unimpressive performance in the passing game, there were many things I liked about it.
Stimulating? No, it's not, but it's hard to complain about a 14-point gap when you can only beat what's in front of you. Whether it was cute or not was largely out of the question. With head coach Dave Dickenson at his home in Calgary due to COVID-19 protocols, Mark Killam was the boss on the sidelines. Escape Ottawa triumphantly in such circumstances is no small matter.
Article content
"I thought it was a complete team win. There were a few things going on in each phase. We were able to keep the offense down, but they were battling injuries all night," Killam said. "What can you say about the defense? They got a lot of balls on day one, talked about it, did it again tonight, and secured the win."
If you're just going to focus on attack, yes it's easy to pick the boring ones. Dedrick Mills running her back was a breakthrough for the injured Kadeem her carry, but her game was unexpected.
Bo Levi Mitchell, who needed 143 yards to become the Stampeders' all-time passing leader, was agonizingly short.
He completed 13 of 27 passes for 137 yards. The receiver was certainly to blame for most of that stat line looking as bad as it did. The fact remains. Kamar Jorden's recent struggles with catching the ball continue and the Stampeders will need to settle soon.
Article content
"I have to talk to KJ. I have to come up with something. I said 1,000 times that I would trust him no matter what, but I need to come up with a lot more out of them," Mitchell said. .
But Mills was the star of the show, and Stamp was most effective when passing the ball to the freshman running back. He rumbled for 100 yards on 16 carries and caught two passes for 32 yards. Of course Carrie needn't worry. While he remains the top running back in his CFL, it's clear that the Stampeders have two options in running his back. If both start moving at the same time, only a handful of opponents stop.
"I don't think anyone likes tackling me," Mills said. "I run a little too hard for some people, but that's part of the game, too."
Article content
Defensively, Friday's game was a nice bounce back from a tough showing against the Bombers.
There weren't really any holes, so it's hard to know exactly where to start your defense.
Titus Wall earned his second Pick 6 of the season. This is amazing for a guy who still has his CFL experience he only has 7 games. Dionte Raffin also got his own pick.
Sean Lemmon and Cameron Judge both had sacks, and Judge's takedown of Redblacks QB Caleb Evans resulted in a fumble that he himself recovered.
The Stamps delivered a devastating blow to Evans, completing 10-of-21 passes in the third quarter for just 66 yards and one interception to knock him out of the game.
Article content
Former Stampeders backup Nick Arbuckle did pretty well in relief, completing 17 of 22 passes for 186 yards. He literally led the game in passing yards, despite not appearing until his five minutes left in the third quarter.
The stamp has now improved to 5-2. They have been busy in the West Division and he faces a big game against the BC Lions at McMahon Stadium next Saturday.
That game could go a long way in determining who finishes second in the West.
To beat the Lions, we need to be much better than we were on Friday night.
daustin@postmedia.com


It wasn't pretty, but the stamp holds up against the bottom RedBlacks
Source link It wasn't pretty, but the stamp holds up against the bottom RedBlacks