Canada
Island conservation officers watch out for deer with crossbows around their necks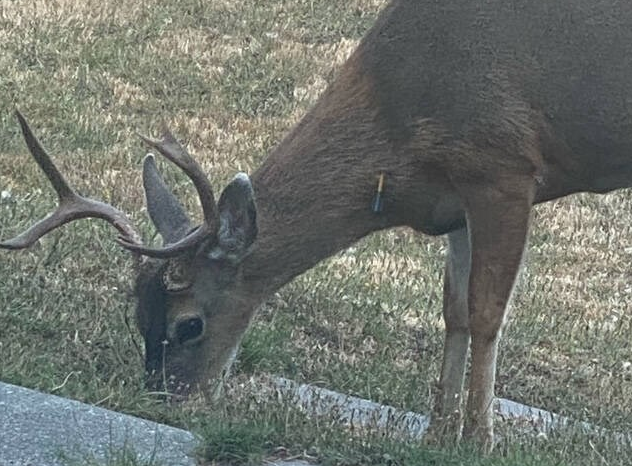 The deer were spotted by a resident of William Head Road who posted the photos on a local community page, but removed them after receiving harassing comments from hunters.
Article content
A ranger is trying to track down a young white-tailed deer with a crossbow bolt sticking out of its neck.
Article content
The deer was spotted on Thursday by a Mechosin man who lives on the 500 block of William Head Road. He became enraged and posted the photos on a local community page, but he deleted them after receiving what he described as hateful comments from Hunter.
Article content
"It's very upsetting that someone shot this deer and it's not even hunting season," the man said. "I love to see deer, but I don't want to see animals suffer."
A young doe is a regular visitor in the evenings, often joining the other three stags to graze just meters from the front deck and "rubbing noses" with the family cat.
The man said the bolt stuck several inches into the deer's neck. "He seems to move around just fine, but I think he ends up killing him. [infection] It can be a slow and painful death. "
The Sheriff's Service said in a statement that the deer were highly mobile and continued to feed, adding that officers would monitor the animals and attempt to remove arrows "if there is a safe opportunity".
Officers said anyone who saw money in their area should call the Report All Poachers and Polluters (RAPP) line at 1-877-952-7277.
British Columbia's hunting regulations state that the open sea deer hunting season on Vancouver Island runs from September 10th to December 10th, with a peak in November's fall rutting. Bow-only hunting is allowed from August 25th to September 9th.
Island conservation officers watch out for deer with crossbows around their necks
Source link Island conservation officers watch out for deer with crossbows around their necks