Canada
Growing protests against proposed road through Vanier Park for Senakw development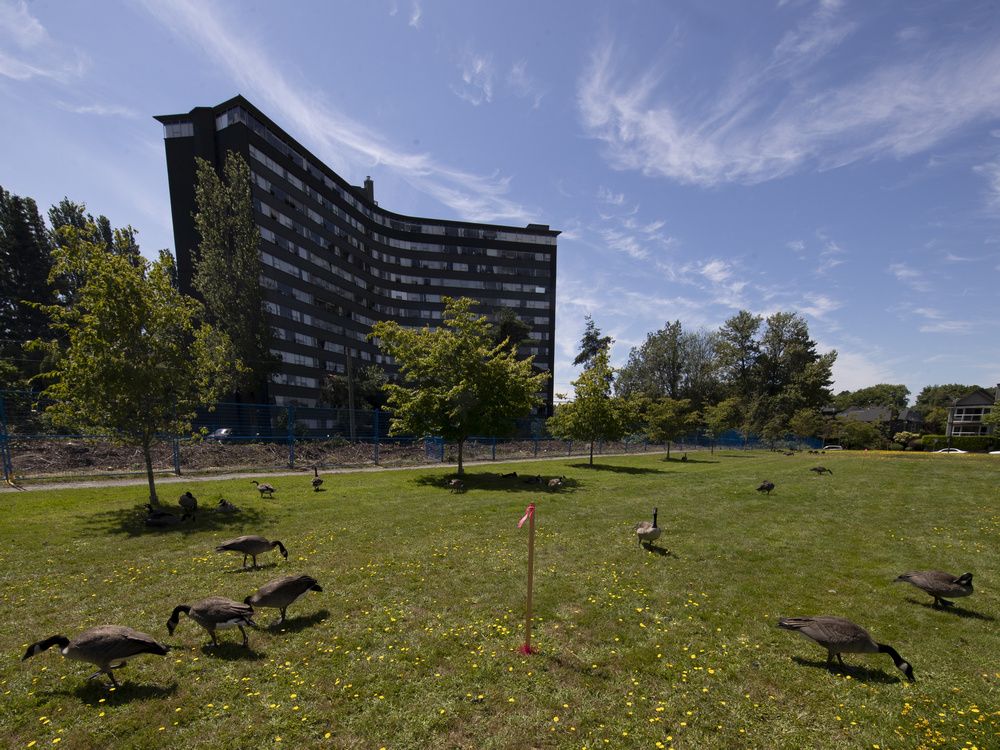 Organizers of Vanier Park's website, No Road Through Vanier Park, said 280 residents had signed a protest against the road through the park.
Article content
Protests are mounting among Vancouver residents against a proposed road through Vanier Park in the Kitsilano neighborhood to access the planned Indigenous Senak skyscraper development.
Article content
Jeremy Brode, a retired Kitsilano resident who has lived in a neighborhood near Vanier Park for 30 years, said 280 people had signed his protest website as of Saturday.
The Roads Not Through Vanier Park website says it's "outrageous" for the city and the Squamish Indian Tribe to consider building a road through the park space.
Braude said in an interview that the protests are not against the development of skyscrapers, but he agrees because the city is in dire need of housing.
But he is upset by the proposed 300 meters of road that would cut through public green space. He also questions the secrets surrounding indigenous development that Postmedia columnist Doug Todd wrote about late last month.
Article content
"Vancouver people love parks, they really love them, they care about them.
According to a service agreement between Squamish First Nation and the City of Vancouver, the proposed road running east from Chestnut Street to north of the Senak property line would include vehicle lanes, protected bike lanes and pedestrian walkways. included.
Set to be built on land expropriated from Squamish Nation more than 100 years ago, the Senak 11 Tower development will include 6,000 units and will house 9,000 people upon its projected completion in 2027. 250 affordable units reserved for families in Squamish.
Article content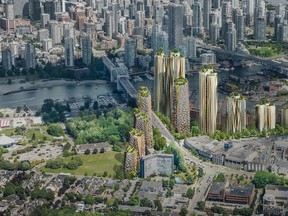 Last month, a survey sign was put up announcing where a road is planned to cross Vanier Park to provide access to Senakw.
"Squamish Nation says it's an unused parkland. Well, that's absolutely not true. It's very well used. People walk their dogs. It's not right to call it nice and unused," Blaude said.
The Kitsilano Point Residents Association strongly supports Indigenous business, seeing it as a potential act of reconciliation. Property is over developed.
Braude questioned why no public consultation had taken place, especially for the proposed road through the park. He said he was planning a rally soon for residents to voice their opposition.
Article content
City of Vancouver spokesperson Jeannine Guerret said no one was available for comment on Saturday, but emailed a statement on behalf of the city.
"The land in Vanier Park where the road is proposed is owned by the Government of Canada. The land is leased to the city and operated by the Vancouver Parks and Recreation Commission," the statement said. "The Government of Canada has been in direct discussions with the Squamish Nation regarding the potential licensing of roads to the Nation, including pedestrian and bicycle access, on this section of Commonwealth land."
Squamish Nation and the federal government did not return Saturday requests for comment on protests against the road and lack of public consultation.
However, in May Khelsilem, chairman of the Squamish Nation Council, told Postmedia: The pandemic has made engagement difficult over the past three years, Since it's preliminary development, "there aren't many engagement pieces needed."
He also said he welcomes input into the design process.
ticrawford@postmedia.com
—Using files by Doug Todd and Derrick Penner
Growing protests against proposed road through Vanier Park for Senakw development
Source link Growing protests against proposed road through Vanier Park for Senakw development