Canada
Grey Bruce OPP commander lays out his priorities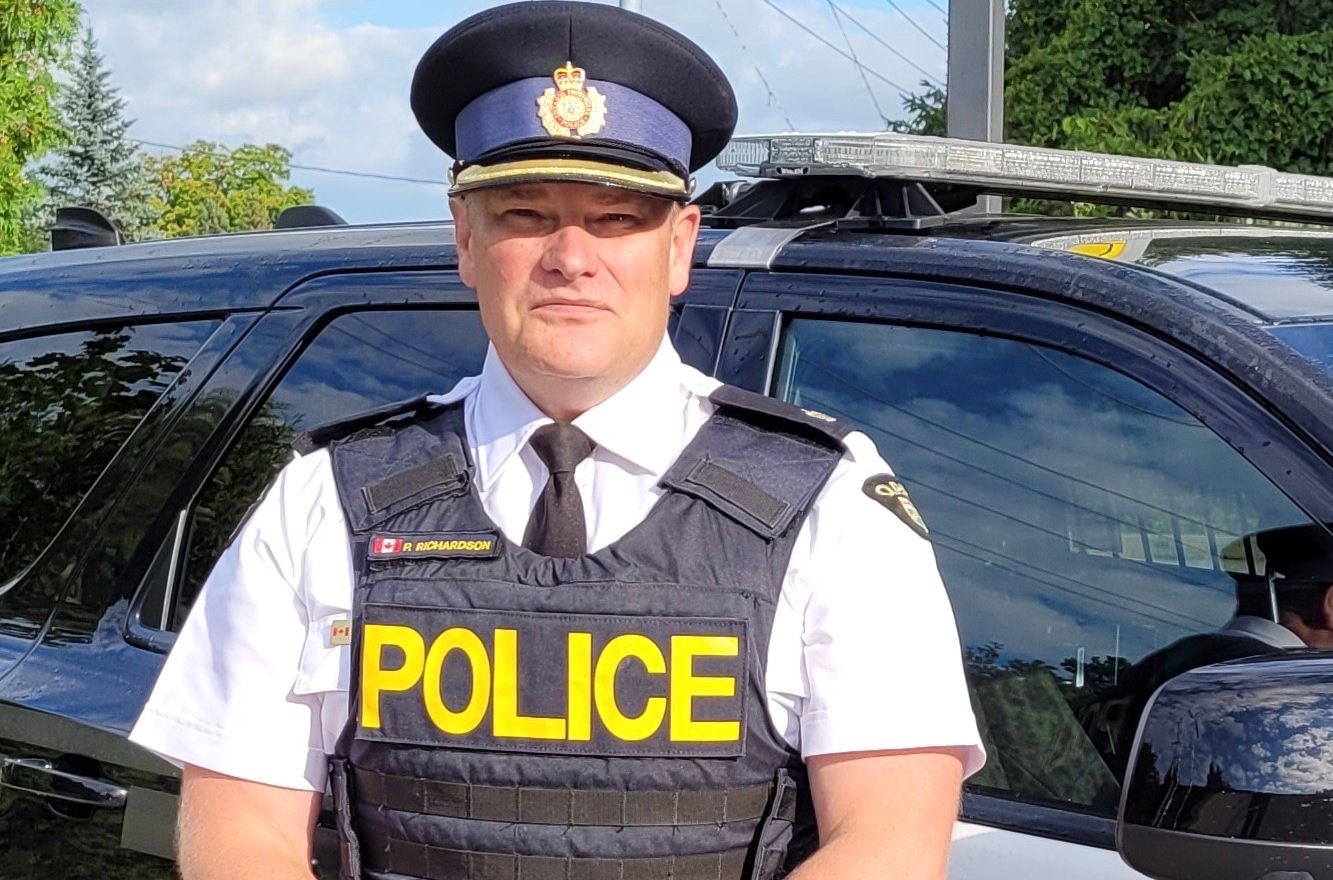 Article content
Grey Bruce OPP's new commander laid out some of his policing priorities in an interview Friday.
Article content
Insp. Paul Richardson said one overriding priority is to foster partnership and collaboration with the communities. He quoted the former British prime minister, Robert Peel, a legal reformer and crime-prevention advocate, who's said to be the founder of modern policing.
"I think Sir Robert Peel said it best when he said the people are the police and the police are the people. And my greatest priority is to work in partnership, in collaboration with our communities."
He pointed to a new partnership of police with mental health workers on calls involving a mental health or addictions crisis on what the OPP calls a Mobile Crisis Response Team. It will be up and running before year's end, he said.
The aim is to help stabilize the subject of the call, possibly avoid an emergency department visit, improve access to ongoing supports and possibly avoid involvement in the criminal justice system, a recent OPP release said.
Article content
Traffic safety is another priority "and we will continue to look at innovative and effective ways to promote traffic safety. You'll continue to see our RIDE programs," he said, and resources deployed based on data collected by police.
Richardson said data are collected by "Black Cat or a SpeedSpy," a covert device installed in some Grey-Bruce communities before he became commander. They identify where and when speeding is happening, Richardson said.
Speeding on Highway 6 on the Bruce Peninsula has been a major concern for years. Discussions to improve safety increased after a deadly 2017 on the highway when four people died in a crash, victims of a head-on collision in which speed was a factor.
However, Grey Bruce OPP reported last year a 69 per cent decrease in the number of stunt driving charges in its jurisdiction, including a 85.5 per cent decrease on Highway 6 between Wiarton and Tobermory. Initiatives including the purchase of two SpeedSpy units and intensive traffic enforcement were cited as factors in the decline.
Article content
Discussions about traffic safety were led by the Bruce Peninsula Safe Communities Committee, on which Richardson participates. Richardson also noted his participation in the implementation of a Community Safety and Wellbeing Plan.
"That goes back to our desire to work in partnership and collaboration with our communities." The police sit at the table with other community stakeholders on that committee, he said.
Richardson said the health and wellness of his staff is another focus of his. He oversees about 120 officers in the Grey Bruce detachment.
Richardson has spent most of his career in the Grey-Bruce area.
He was a sergeant, then staff-sergeant with the Bruce Peninsula OPP and was working there when it merged with Grey County OPP to become the Grey Bruce OPP detachment in 2019.
He was appointed to his current post in July, having immediately prior been commander of the Wellington OPP detachment.
During his 21 years with the OPP, Richardson has worked in crime, street crime, as a frontline supervisor, operations manager, marine operator and was the operational support inspector at the OPP West Region headquarters, an OPP news release said earlier this month.
Richardson continues to also serve provincially as a critical incident commander and public order unit commander.
He has lived in the Grey-Bruce area for the entirety of his career, he said.
Grey Bruce OPP commander lays out his priorities Source link Grey Bruce OPP commander lays out his priorities