Canada
Friends and neighbors remember 17-year-old Xybion Lawrence as a 'great kid'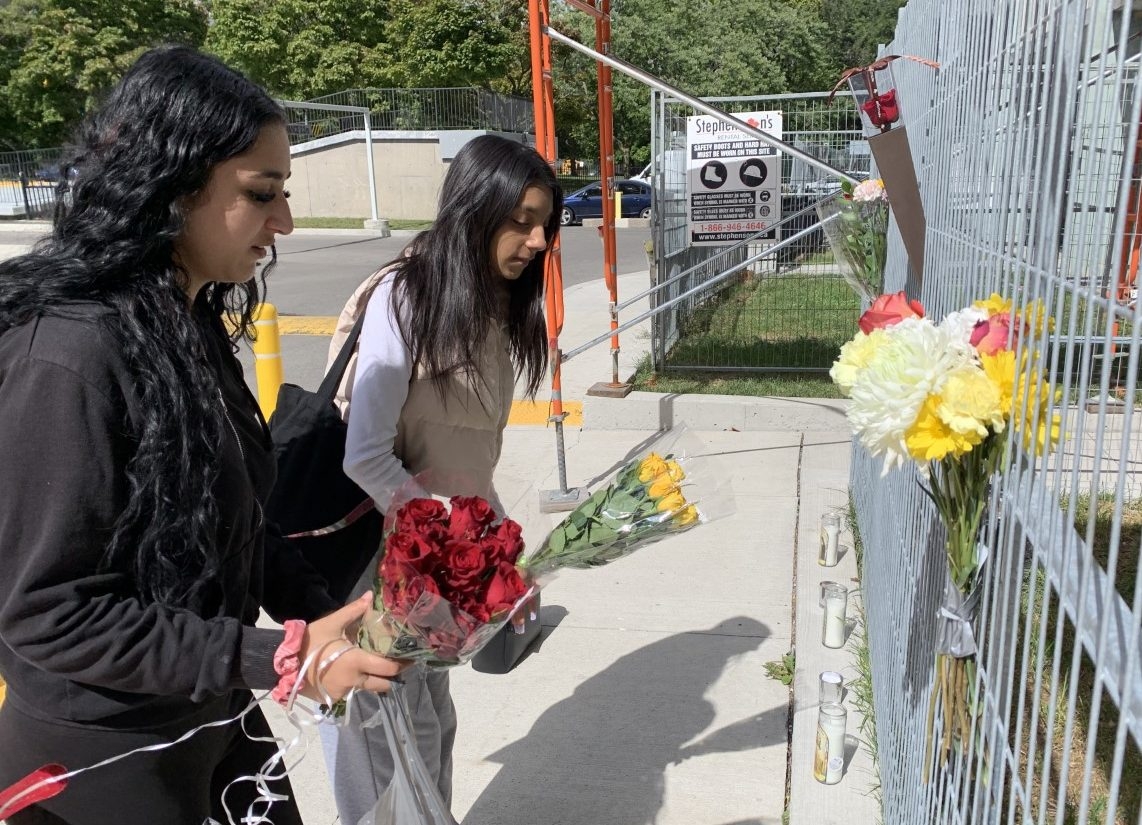 A teenager was shot dead outside his Scarborough apartment on Wednesday
Article content
Friends and classmates of the 17-year-old boy who was murdered outside his Scarborough apartment building on Wednesday left flowers and candles where he fell after being shot multiple times.
Article content
"I literally talked to him an hour before he died. Zamani said on Thursday.
Article content
In tears, she left a red balloon heart and a small bouquet of flowers for a friend she knew, "Zive".
"I have his voice playing over and over in my head," she said outside his apartment on Gilder Dr. near Eglinton Ave. E. around 3:40 p.m. recounted the last conversation they had just before he was shot dead.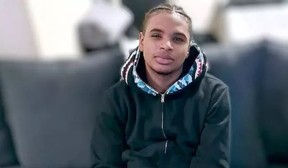 "We literally talk to him every day," said Maija Makki, who shared a photo of herself with Zybion.
She was at work when the shooting happened and hours later learned of her friend's death.
"He was a loving person and had a good heart, and this is something he didn't deserve at all. He was smart and had a passion for music," Macchi said. .
She and Zamany said Zybion attended high school at the David and Mary Thomson Collegiate Institute.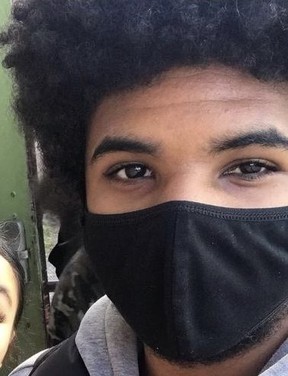 Streams of people gathered outside the front of the building quietly prayed and left flowers.
Local resident Richard said he heard a total of five shots.
"We heard three shots at the same time. Kidd who was hiding behind a trash can came out and shot three. I chased him from behind about five or ten feet away. I shot him twice from over there." The child fell," he recalled.
"Looking out over the balcony, his friends were trying to help him. The kid was right there. He was just 17."
The suspect's information has not been released, but witnesses said the shooter fled west on foot.
Article content
Another neighbor, Natalie, said her 13-year-old son played basketball with Zybion.
"He was a really good kid. He played basketball with the little ones," said Natalie, who left the flowers. And this little boy was a good boy and deserves to be remembered and respected."
Local residents said a memorial service was planned for Thursday night.
Homicide investigators from the Toronto Police Department are investigating the city's 52nd murder of a juvenile this year.
Anyone with information is asked to call the police at 416-808-7400 or anonymously call CrimeStopper at 1-800-222-TIPS (8477).
slaurie@postmedia.com
Summer ends with a series of violence
There have been two weeks of violence across the GTA in a murder targeting Toronto police const. Death of Andrew Hong on duty and York Local Police. Travis Gillespie was killed on his way to work by an alleged disabled driver in a head-on collision.
Article content
Here are some of the other crimes that took place in Toronto late in the summer.
September 5 – Two suspected carjackers with handguns approached a man near Bremner Boulevard, York Street and demanded his keys. The victim fled. The thief fled empty-handed in his Cherokee, a gray he 2019-22 Jeep Grand.
September 5 – A taxi driver is alerted to a man near Blue Jays Way and Wellington St. W. When the taxi driver got out to put his bag in the trunk, police said the man took out a knife, got into the driver's seat and drove off.
Sep 10 – A man shot is headed to hospital with serious injuries after shootings break out near Kiel on St. and Wilson Avenues.
September 10 – Shardon Samuda, 15, is shot dead near Kiel Street and Shepherd Avenue. His W. Elion Brown, 18, of Toronto is wanted for second-degree murder.
Article content
September 10 – After a reported shooting near Caledonia Street. and Eglinton Avenue West, officers found a vehicle with gunshot damage. There were no reports of injuries.
Sep 11 – Officers found a man with serious gunshot wounds near Willowdale and Church Abeth, southeast of Yonge Street and Finch Avenue.
September 11 – A man is found on University Avenue and Adelaide Street with a gunshot wound to his abdomen.
September 11 – A woman in her 20s was found with a gunshot wound to her abdomen near Eglinton Avenue and Russell Road. in Etobicoke.
Sept. 11 – Police recovered a discharged firearm following reports of shootings near the VIP area of ​​the main stage the night before at the Rolling Loud Music Festival at Ontario Place.
Sept 11 – Two men are hospitalized after shootings occurred at Club Paradise, a strip club near Bloor Street and Lansdowne Avenue.
Article content
September 18 – A woman in her 20s is shot and injured while sitting in her car near Augusta Avenue and Queen Street.
Sep 18 – A man is stabbed after a late-night altercation with a group outside a bar near Bloor and Christie Sts.
September 20 – A 24-year-old man died and a 25-year-old man was taken to hospital with life-threatening injuries after being stabbed on a bike path near Jane Street and Finch Avenue.
Haroon Imran, a 22-year-old from Toronto, has been charged with manslaughter and aggravated assault.
September 20 – Veronica Henry, 67, and Colin Henry, 68, are stabbed to death in their Rexdale apartment. Their son, Alpha Henry, 28, has been charged with two counts of first-degree murder.
September 21 – 17-year-old Zybion Lawrence is shot dead near Gilder Drive and Eglinton Avenue in Scarborough after school.
Friends and neighbors remember 17-year-old Xybion Lawrence as a 'great kid'
Source link Friends and neighbors remember 17-year-old Xybion Lawrence as a 'great kid'