Canada
French public school board's painting offer leads Festival Hall Consortium to cancel Rotary's all-candidates night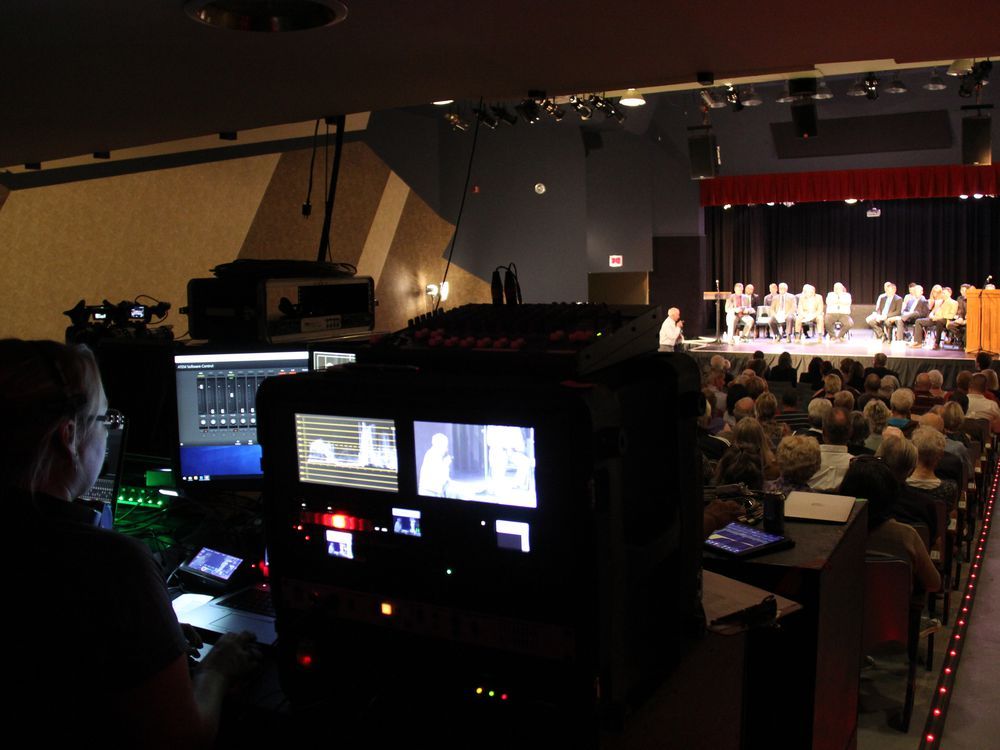 Article content
The Festival Hall Consortium has cancelled its agreement to rent the hall to the Rotary Club of Pembroke on Oct. 3 for the Pembroke municipal election all-candidates night.
Article content
The reason for the cancellation, as explained in a letter from consortium chairman, Petawawa Councillor Murray Rutz, is to realize a cost savings for the painting of the hall.
In a letter addressed to Rotary Club President Dave Foohey, Rutz explained the Consortium had just received confirmation from Conseil des ecoles publiques de l'Est de l'Ontario (CEPEO), who is owner of the school where Festival Hall is located, that they are prepared to paint Festival Hall at no cost which represents a $30,000 contribution to the Hall and completion of works that would be beyond the financially ability of the Hall to do for years to come.
According to Rutz, discussions had been ongoing with CEPEO regarding the potential of this work being completed in conjunction with painting of the rest of the school by outside contractors, but they were just advised of the start and duration dates of the work.
Article content
"Given the alternatives before the Consortium of rescheduling or cancelling the bookings currently in place or foregoing the significant offer from the school which could not be rescheduled to a later date, the Consortium was in a no-win situation and had to make a very difficult decision," Rutz wrote in the letter.
In a press release, the Rotary Club said it had been informed that its agreement for the hall rental was summarily terminated and it was suggested to the club that it seek another venue and/or accept a date back at Festival Hall in later October.
"The large amount of preparation that goes into the planning and implementation of this event has already been fully completed for October 3," the club's release said.
The Rotary Club of Pembroke will not be holding the all-candidates night due to the cancellation of the event by the Festival Hall Consortium, the release continued.
"We have regarded our sponsorship and hosting of the all-candidates event as our contribution to the democratic process of governance in our community and it should go without saying that we are deeply disappointed that we cannot hold the event in 2022," the club's release concluded.
French public school board's painting offer leads Festival Hall Consortium to cancel Rotary's all-candidates night Source link French public school board's painting offer leads Festival Hall Consortium to cancel Rotary's all-candidates night