Business
Filipino Restaurant Month to celebrate cooking and support local eateries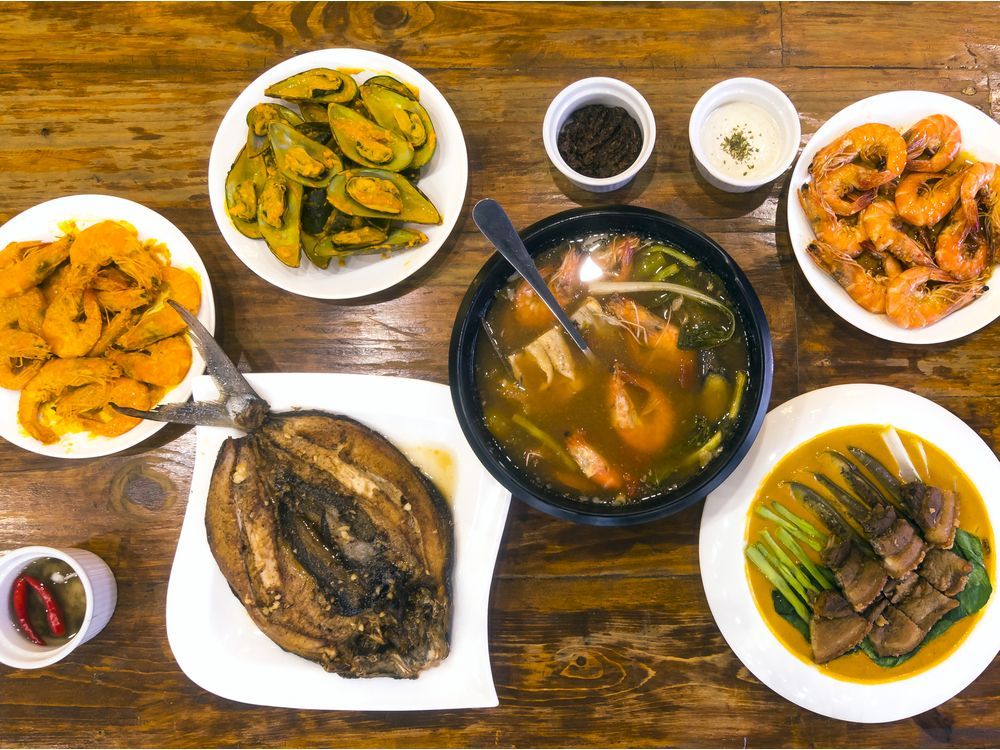 Event organizers aim to "bring Filipino food to the mainstream Canadian market"
Reviews and recommendations are fair and products are selected independently. Postmedia may earn affiliate commissions from purchases made via the links on this page.
Article content
April begins Canada's first Filipino Restaurant Month.
Article content
A joint project between the Ministry of Tourism of the Philippines and the Consulate General of the Philippines (PCG) in Calgary, with the support of the PCG in Vancouver and Toronto and the Philippine Embassy in Otawa, the one-month event celebrates Filipino cuisine and at the same time more. Introducing food to Canadians in the Philippines.
"Almost two years after COVID's hibernation, Filipino Restaurant Month (FRM) was devised to help local Filipino restaurants and suppliers recover," said Maria Andre Rita Austria, Consul General of Austria. Describes this event. "FRM is now culturally and economically important because we want to bring Filipino food to the mainstream Canadian market.
"The goal is to encourage more people to explore Filipino cuisine through a variety of dishes. Through cooking, we can deepen our understanding of our culture."
According to the organization, the Trans-Canada Culinary Event will feature 40 restaurants in seven cities, offering a full-priced menu with flavors that represent the 7,641 islands of the Philippines. According to Andrelita Austria, dinner also offers the opportunity to win a variety of prizes, from gift cards and vouchers to accommodation in the Philippines.
Article content
The restaurants participating in Metro Vancouver are: Max's Restaurant (3546 Kingsway, Vancouver); Pampanga Cuisine (5179 Joyce St., Vancouver); Kumare (8130 Park Rd., Richmond); Smokehouse Sandwich Co. (5188 Westminster Hwy, Richmond); Plato Filipino (892 Carnarvon St) # 100, New Westminster); Kumare (8047 120 St. # 100, Delta); Grandt Kitchen (10257 King George Blvd, Surrey); and LyraLouCakes (102-14370 64 Ave., Surrey).
To select participating restaurants, Andrelita Austria says a team from the Philippine Consulate General in Vancouver visited and ate at the restaurant during the initial screening process.
"During that time, some restaurant owners in our jurisdiction heard about FRM through our social media platform and contacted us," adds Andrelita Austria.
Article content
The event organizer is only in the first year, but has a big plan for the culinary event.
"We hope that this project will evolve into an annual event and will include more Filipino restaurants not only in British Columbia, but also in the Yukon and Northwest Territories." Andre Rita Austria says. "We hope that you will experience the true hospitality of Filipinos through cooking.
"Kainanna!" Andrelita Austria summarizes. 'Let's eat! '
Aharris@postmedia.com
Click here to read the latest local, national and international food news.

Click here to read the latest restaurant reviews
---
More news, less ads, faster load times: Get unlimited adlite access to Vancouver Sun, Provins, National Post, and 13 other Canadian news sites for $ 14 / month or $ 140 / year. Subscribe now through Vancouver Sun or the State.
Filipino Restaurant Month to celebrate cooking and support local eateries
Source link Filipino Restaurant Month to celebrate cooking and support local eateries