Canada
Dale Nully: Trudeau should simplify approvals for all natural gas exports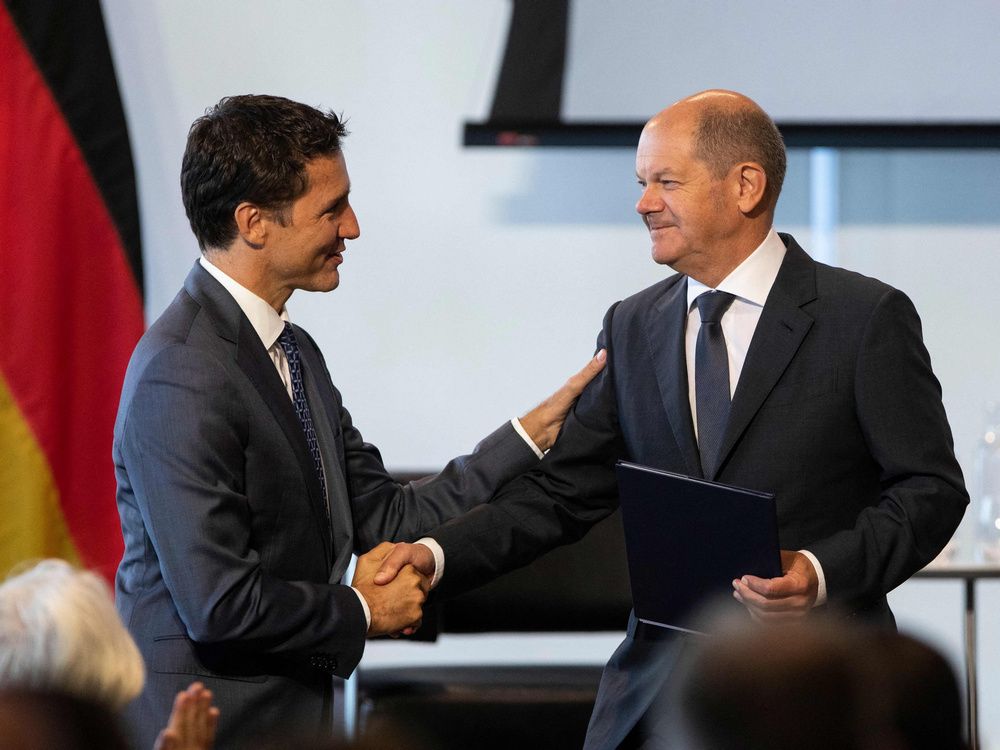 Article content
If Ottawa is to seriously help Europe and the rest of the world overcome natural gas shortages, it needs to streamline its approval of proposed projects across the country.
Article content
As liquefied natural gas (LNG) prices hit astronomical highs in Europe and Asia, fueling concerns over energy shortages and public safety this winter, U.S. prices are also soaring as export demand rises. . Many of these US shipments end up in Europe. Of the 30 of his LNG plants once planned for Canada, only one will be operational by mid-2010, with exports to Asia.
Article content
At a time when European leaders are looking to Canada to solve their energy security problems, I find it strange that the Prime Minister is questioning the business case of exporting Canadian natural gas to Europe. . I also find it strange that Justin Trudeau promises to streamline the regulatory burden to only facilitate exports to Europe.
Article content
Global systems are interconnected. All projects matter. If existing federal regulations worked as designed in recent years, more Alberta gas would already flow to Europe, greatly increasing investment certainty for exports to Asia.
But just as the liberal-NDP coalition has done so well, we've seen Justin Trudeau promise a more business-friendly environment while at the same time hitting our energy sector with inaction and delay. I was.
Let's take a look back at what's happening in Alberta. AECO spot prices have recently traded negative at an average of about $4 per gigajoule, while Henry Henley hub trade prices for U.S. natural gas jumped to about $9 per gigajoule this month.
Simply put, we produce a lot of natural gas, have limited export capacity, and are unable to obtain federal approval to remove the bottleneck in a reasonable amount of time.
Article content
Current approval processes are slow and unreliable. TC Energy, the owner of Alberta's federally regulated gas transportation system, has filed for several expansions in recent years, seeing the business case for exporting LNG to the Gulf and West Coast. Canadian energy regulators recommended some of these go ahead, but in classic liberal Canadian fashion, the federal government has delayed approval of these by allowing ideological and extrajudicial interventions. I was.
This has to change. I urge Ottawa to abide by the regulations they have designed, stop moving the industry goalposts, and ensure these expansions are approved before Canada completely misses her LNG opportunity globally. I ask you again to assure
Article content
Any further delays would fall squarely at Justin Trudeau's feet and cost Canadian taxpayers a great deal. considered the greatest risk to The business case for his LNG exports to Asia could now be improved by these approvals.
I am pleased that the Chancellor has promised to do whatever it takes to export gas to Europe, but the Federal Government must do the same for its very real and very important expansion project to Asia. It won't work.
Prime Minister, did you say that you would streamline the approval of all of our natural gas exports?
Dale Nally is Alberta's Deputy Minister for Natural Gas and Power.
Dale Nully: Trudeau should simplify approvals for all natural gas exports
Source link Dale Nully: Trudeau should simplify approvals for all natural gas exports