Canada
Cuthand: Issues raised in FSIN executive election need to be addressed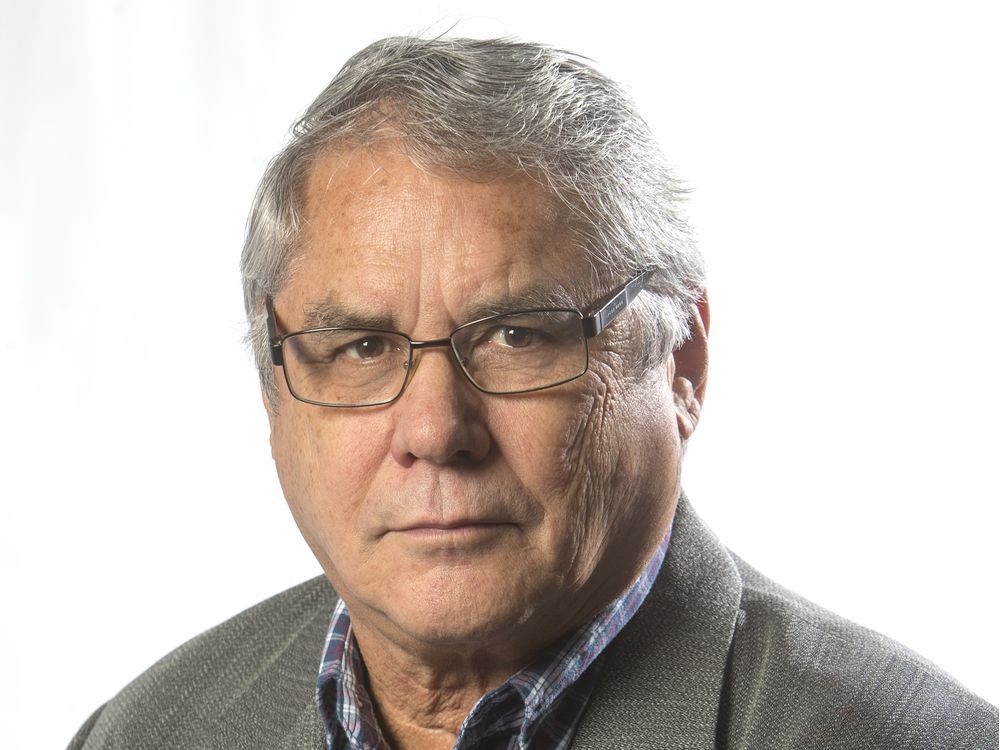 There is unfinished business as concerns raised by returning staff have not been adequately addressed.
Article content
FSIN does not offer the kind of leadership that the Chief gave him as a political voice. This organization is becoming less and less important to the average native of Saskatchewan.
Article content
Back in 1982, Saskatchewan's 72 Indigenous Chiefs signed the Treaty Act, agreeing to work together and speak with one political voice to implement and protect their treaty rights. The Convention outlines what the Convention rights are and how sovereign Indigenous Commonwealths work to protect and enforce those rights.
Article content
The convention is under threat due to actions taken after the presidential election last fall.
There is unfinished business as concerns raised by returning staff have not been adequately addressed.
The issue was raised when the electoral return officer, Myrna Osoup Bhuthy, asked some questions about the conduct of the election, which she said "could seriously undermine the integrity of the election." Instead of addressing the issue, FSIN sued her for breach of contract and disobedience. In addition, Dawn Walker, secretary of the Legislative Assembly, personally sued Osup Bhuthy.
Article content
FSIN also declared O'Soup-Boushie's allegations baseless, but offered no explanation. Police are currently involved in an investigation.
The strategy of weaponizing the legal system was used to procrastinate and financially punish returning officers. FSIN officials are also given the opportunity to avoid questions by stating that the matter has been brought to court and cannot be commented on.
Who made the decision to weaponize the courts? You can't be an executive in an organization because it would be a conflict of interest. And who approved the funding? Lawyers are not cheap. Funds allocated by an organization must be approved by the organization's finance committee. Who paid Dawn Walker's legal costs?
Article content
Returned officers are to be hired by the Indian Government Commission and held accountable to the Indian Government Commission and not to the cadres. The administration, for that very reason, loses all power and authority 30 days before the election.
Due to the concerns of the returning officers, the election should be declared null and void and an election of the entire board should take place at the FSIN Annual General Meeting this fall. , which is not on the card.
This decision appears to have been made by the organization's executives. Conflict of interest due to questionable election results.
The chief is not without problems.
Article content
Saskatchewan's First Nations are facing a social crisis from addiction and oppression. They are under-resourced, under-resourced and overwhelmed. A recent event at James Smith called for leadership collaboration to address a serious social issue plaguing our community. In the United States, the meth epidemic has been called a fire on the prairie, and it's here now.
This week, James Smith Cree Nation Chief Wally Burns will be attending the National Indigenous Health Conference in Toronto to meet with various federal ministers. He goes at the invitation of Patti Haidu, Minister of Indigenous Services.
His list for his people is long and includes housing, law enforcement, addiction (both counseling and therapy), and trauma counseling.
Article content
Unfortunately, all reserves in Saskatchewan have the potential for horizontal violence, the result of years of neglect and colonialism. Our people have been shunned from development and from building healthy communities through employment, education and self-government.
In short, it's because, as a country, we've lost control of our lives.
Now is not the time for leadership to sidestep important duties. Now is the time to strengthen action and dynamic leadership to fill the void that exists in FSIN.
Alternatively, the FSIN should reverse its decision and hold the much-needed autumn Mayors Conference. The Amir and his FSIN leaders must unite to address this issue. They must support each other and develop a joint strategy to deal with the prairie fires.
Article content
Doug Cuthand is a columnist on Indigenous Affairs for StarPhoenix and Regina Leader-Post in Saskatoon. He is a member of Little Pine First Nation.
Doug Cuthand: Indigenous Peoples Need a Continued Relationship with the Monarchy

Doug Cuthand: Looking beyond tragedy to strength within the community

Doug Cuthand: Sharing resource wealth equally with indigenous peoples
Want to know how Saskatoon StarPhoenix and Regina Leader-Post decide what to cover and how editorial decisions are made? letter from the editor Subscribe to Editor-in-Chief Russell Wangelski's newsletter and join the discussion on how to cover news and distribute commentary, both in print and online. Click here to subscribe.
Cuthand: Issues raised in FSIN executive election need to be addressed
Source link Cuthand: Issues raised in FSIN executive election need to be addressed