Canada
Chel Salon moves to Fairbanks-Morse Building in downtown Saskatoon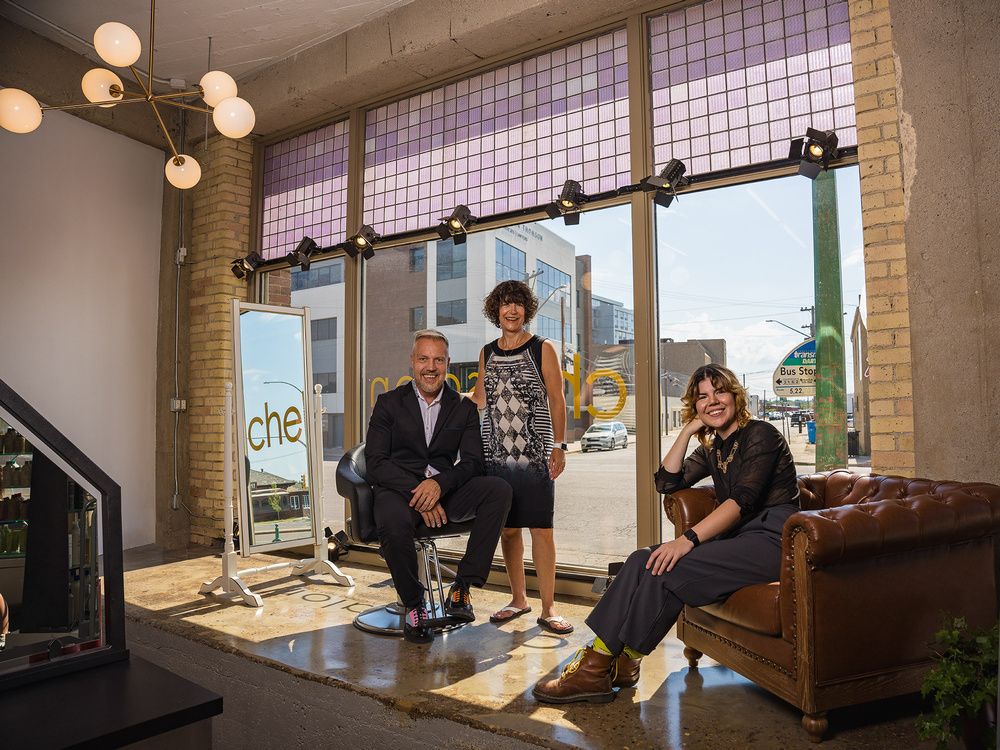 After working on 8th Street for 20 years, owners Kim Regier and Dianne Laidlaw-Regier moved their business to the Fairbanks Morse Building downtown.
Article content
Businesses and nonprofits regularly open and relocate to Saskatoon. Today, Star Phoenix spoke to Kim Leger, who moved in with his wife, Diane Laidlaw Leger, and renamed the salon he's owned since 1990.
Article content
Formerly known as Chell Salon Spa, the newly renamed Chell Salon is now located in the 110-year-old Fairbanks Morse Building in downtown Saskatoon. Huge picture windows add a lot of character and bright light to the facility. Kim and Diane completed the renovation themselves, culminating in the official grand opening on Friday, August 26th.
Article content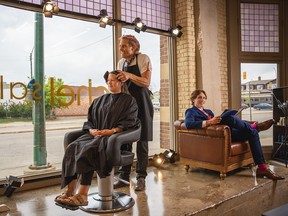 Q: After 32 years in two locations, what made you decide to move?
A: Best of all, we moved out just to have our own space. We lived in our previous location for 20 years and it had grown a bit. It feels like we're not just in the middle of 8th Avenue, a small shopping street, but we actually have a place where we can build and nurture the community that surrounds us.
Article content
Q: What are the features of the new location?
A: The new space in the Fairbanks-Morse Building is exciting. A piece of Saskatoon history from 110 years ago. It is a building that gives you a dynamic and powerful hold and individuality. The first guest I met the morning we opened in our new location said, 'I have to tell you, I love salons. and I left Saskatoon in no time, and I thought, yeah, that's the best explanation ever.
The atmosphere of the big city is increasing. It has 14 foot white ceilings and everything is bright and bright. We have so many with completely unique perspectives and views for people sitting and waiting. It made the whole place feel better. All these huge windows are in the front. Behind it is a window and garage door that gives off an incredible amount of light during the day. It's really refreshing. Our salon is custom designed for your comfort and focus on you.
Article content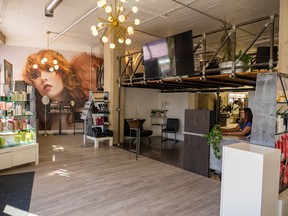 Q: Why did you change the name from Chell Salon Spa to Chell Salon?
A: The reason, and one of the reasons we actually moved, is that the former mall we were in had two separate bays, one at Hairside, one at the spa, and the firewall in the middle. so I couldn't move. Combine the two. It was literally two-sided forever. We had them come to the hairside and spaside, but we never worked together as a team. Now we have one huge room and we were able to split it into separate rooms and offer all the services together so it's not two separate businesses but one integrated business. I was able to start a business.
Q: I think it's an Aveda concept salon. What do you mean?
A: A salon that embodies what Aveda is all about. We only use Aveda for hair care, skin care and body care, and we always use Aveda. We are internationally trained Aveda with our senior team, and Aveda's mission to care for the world we live in is at the heart of everything we do every day.
Article content
Q: What salon and spa services do you offer?
A: We offer a full range of services. Haircuts for women, men and children. We offer a variety of hair colors. Normal hair color, balayage, foliage. We offer curling, chemical straightening, and styling. We work with many graduates and many weddings. After that, we also have esthetics, so we do make-up, pedicure, manicure, facial, and wax hair removal.
Q: Are there any staff members who have been with the company for 32 years since its founding?
A: We have Sean Kok who has been with us for over 20 years, if not 32 years. All three are master stylists and they are amazing. And of course Diane and I have been with this salon for his 32 years. And her daughter, Alicia Legier, actually runs the salon as its manager.
Article content
Q: Do you and Dianne each offer different salon services?
A: yes. We both get our hair cut every day. She gets her hair cut here 5 days a week and for me she's 3 days. We are still in the back of our chairs and loving every second of it.
He also runs a photography studio, Kimball Vince Photography. I spend 3 full days at the salon and 3 full days at the photo studio. I do all the shooting. We've done a lot of beauty, fashion, alumni, boudoir and regular wedding and corporate headshots over the last 6 years.
Q: What do you love most about owning Chel Salon?
A: Community, 100%. I am very family oriented and our team is another version of our family, some guests who have been with us for 32 years. It's literally about the community we were able to get into in that time frame, and it grows with us.
Article content
This interview has been edited and condensed
chelsalon
Owner: Kimball Leger and Diane Laidlaw Leger
address: 14 – 23rd St. East (Fairbanks-Mooseville)
time: Tuesday through Thursday, 9am to 9pm. Friday, 9am to 7pm. Saturday, 9am-6pm.Closed days and months
phone: 306-477-6200
Email: info@chelsalonspa.com
Website: chelsalonspa.com
check: Facebook, Instagram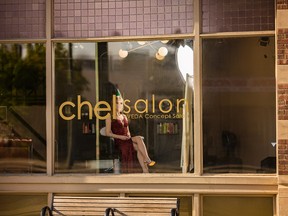 Have you recently started or moved a new business or non-profit organization in Saskatoon? We would love to hear from you. Email me at drice@postmedia.com.
New face, new place: discover teas from around the world at Manifestations Café

New face, new place: The Punch Buggy Express is a fun way for kids to experience the Meewwasin Trail.

New Faces, New Places: Drivelines Are Epic Automotive's Specialty

New face, new place: Vintage Iron Cycles offers outdoor fun and alternative commuting options
News always seems to fly fast to us. From the latest on COVID-19, to politics and crime and everything in between, it can be hard to keep up.With that in mind, Saskatoon Star Phoenix is afternoon headlines A newsletter is delivered daily to your inbox to help you stay up to date with the most important news of the day. Click here to subscribe.


Chel Salon moves to Fairbanks-Morse Building in downtown Saskatoon
Source link Chel Salon moves to Fairbanks-Morse Building in downtown Saskatoon