Canada
Chatsworth drowning victim had 'warm smile, charming heart'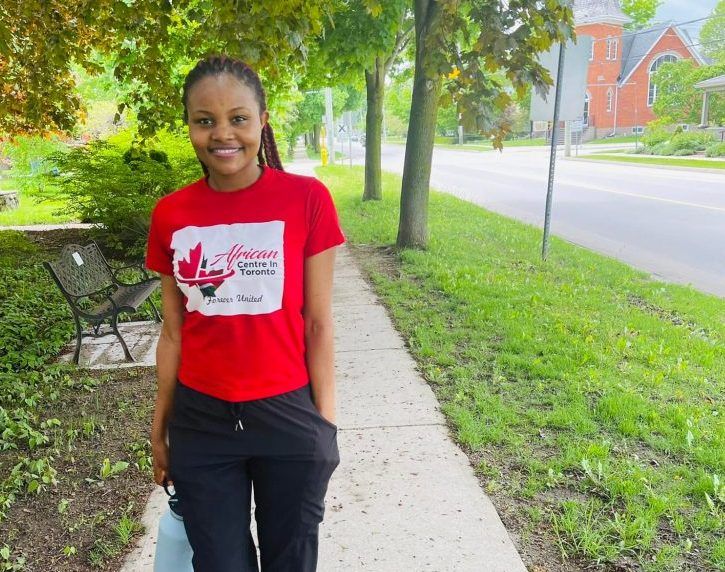 Article content
The story of a personal support worker who drowned in a swimming pool in Chatsworth during a livestream on social media has garnered international headlines, while a GoFundMe set up to raise funds to return her body to Kenya has already surpassed its $50,000 goal.
Article content
On Wednesday, Grey-Bruce OPP identified the victim who drowned in a pool in the community last Thursday, Aug. 18 as Hellen Nyabuto, 23, of North York.
In a post on Nyabuto's Facebook page, from her brother Enock Magara Nyabuto, it said his sister's death was "such a devastating and sad moment because she was our sole bread winner and was the one who was in charge of everything back at home."
"She left a very big gap that we cannot fill at the moment," the post reads. "All we are asking for is your support so that we can bring her body back to Kenya for burial. We kindly appeal to anyone who can support us to do so."
Major national and international news networks including CNN, The New York Post, Global News, CTV and CBC have also reported on Nyabuto's death and the family's efforts to bring her body home.
Article content
A GoFundMe titled "Funeral and burial arrangements for Hellen Wendy" had already raised close to $53,000 by Wednesday afternoon.
On the GoFundMe, organized by Enock, it describes his sister as full of life, "with a warm smile and a charming heart."
"Everyone who met Wendy had their spirits lifted," the GoFundMe post reads. "She was passionate about her work and she touched many hearts."
The post says Nyabuto lived in Toronto and worked a temporary job in Collingwood. It said her family lives in Kisii in southwestern Kenya. The Toronto Star reported that Nyabuto most recently worked at Country Lane long-term care in Chatsworth. Calls to the home on Wednesday were referred to executive director Christi Broderick, who was unavailable at press time.
Article content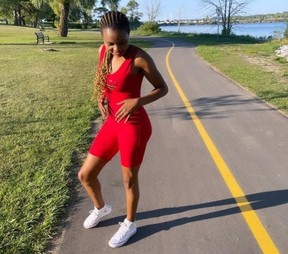 On Friday, Grey Bruce OPP issued a release that police, fire and emergency services had responded to a drowning in Chatsworth at 5:44 p.m. on Thursday. Police confirmed on Saturday that the drowning occurred in a swimming pool.
According to the news release from the OPP, the person was removed from the pool and pronounced dead after life-saving measures were unsuccessful.
Police said in the release that they were aware of a video of the incident on social media and steps were being taken to have it removed.
Grey Bruce OPP Const. Nick Wilson said on Wednesday that police have tried their best to manage the video circulating on social media and have worked co-operatively with both Facebook and YouTube.
Wilson said police have done what they can, but they are aware versions of the video remain on social media as it had been shared many times.
Article content
"It has gotten to the point where it spread so fast we are never going to get all of them down unfortunately," said Wilson.
One of those videos shows Nyabuto speaking into the device used to do the recording. As she moves further away from the screen she appears to be struggling and splashing in the water. Screaming can be heard as she moves out of the frame.
The video then shows others arriving at the pool before they discover her body and report it.
Wilson said police continue to receive calls regarding the video and people are being encouraged to use the feature on both YouTube and Facebook that allows for videos to be flagged as inappropriate content.
"We are encouraging people that if they come across the video to report it as inappropriate content and we will continue from our end to try to manage that, however it has spread quite a bit," Wilson said.
Article content
Wilson said police have been liaising with Nyabuto's family and they will continue to do so.
The owner of a motel confirmed on Wednesday that Nyabuto had been a guest there and said they were still in shock at the incident.
"It was shocking news for us. It is the first time in our history this has happened," Dave Nagra said. "We are really so sorry for their loss."
Nagra said the unsupervised pool is covered by insurance, is inspected each spring by the health unit, and they have been told by police it meets all safety requirements, including appropriate signage and depth markings. He said they are looking at additional measures, including a rope across the area where the pool drops from five feet to seven feet deep.
Nagra said the incident occurred in the afternoon before new guests checked in, and unfortunately there was nobody around to see Nyabuto.
Article content
"From our side we are OK so we can continue on," Nagra said.
Police have said the incident remains under investigation , but is considered non-suspicious. Wilson said the incident is essentially a tragic accident.
"There is nothing from our end to point to any kind of wrongdoing  by anybody and we are just now sort of at the steps of the investigation of just making sure we have talked to everybody," Wilson said.
Police continue to follow up with witnesses and work to ensure all the information relevant to the investigation has been gathered, before the case is closed off, Wilson said. Anyone who may have information that could assist police in the investigation is still asked to contact the OPP at 1-888-310-1122.
Chatsworth drowning victim had 'warm smile, charming heart' Source link Chatsworth drowning victim had 'warm smile, charming heart'