Canada
Bruckman: No Local Police, Pensions, Sovereignty Laws, Handguns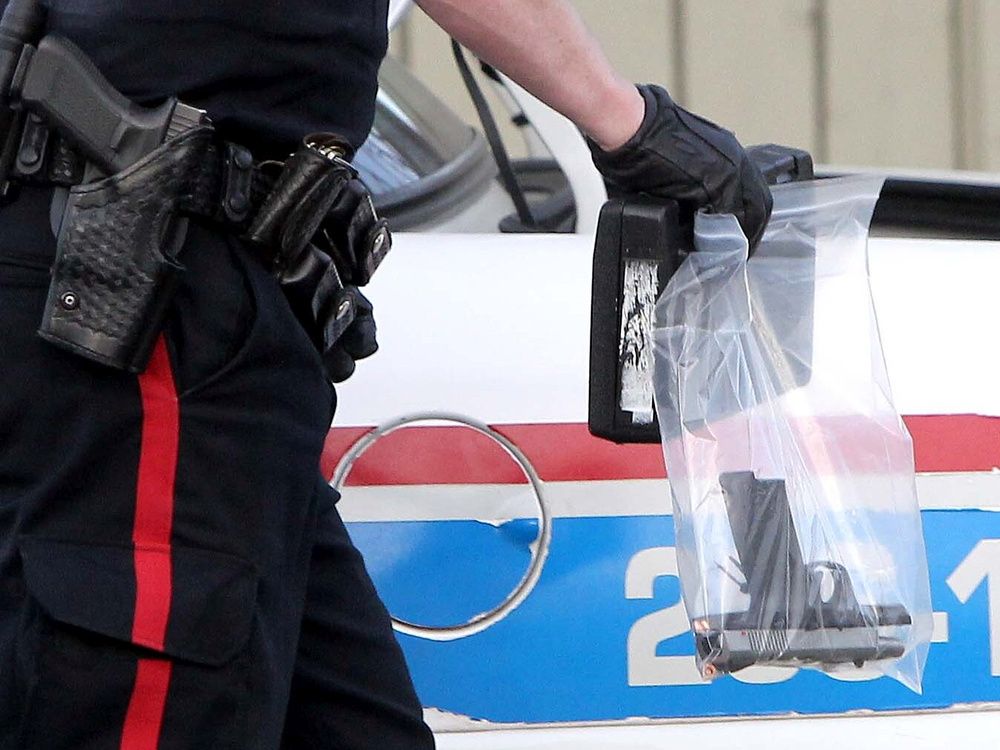 Article content
With leadership campaigns for both the Federal Conservative Party and the state's UCP, there are more opinions flying around than fruit salad melon balls.
Article content
From people on the far right to people on the middle and far left, our states and countries are being pulled in many ways, and politicians are willing to bet on the roulette wheel of popular choices.
Article content
What happened to just running the country like a pro instead of the latest Twitter poll. Anyway, here are my thoughts on the current four topics.
State Police: Bad idea! All I can think of is an image of a U.S. state trooper with mirrored sunglasses and a big gun. The RCMP is one of the world's finest police forces. If an Alberta town does not have enough officers, the province can increase the contract and increase the number of officers in each detachment. I just don't understand why we need different police potpourri in our towns and on our highways. That's it.
Article content
Local pension system: Bad idea! We've all seen how well elected governments have handled legacy trust funds. As soon as the economy plummeted, politicians were impatient to take the Heritage Trust money and spend it on local horseback riding. The idea of ​​having a say in investing in a pension plan for a company makes my blood run cold. The Canadian Pension Plan has served us so well, with more than $380 billion spent on it, he believes Canadians will be well placed when the time comes to access the pension plan. doing. The CPP is an internationally respected plan. Keep local politicians out of this piggy bank.
Alberta Sovereignty Law: Bad idea! For more than six years, Alberta has been plagued by a series of conditions. We have faced oil price crashes, a hostile and ideological federal government, and ideologically driven decisions from our best customer, the United States, and a pandemic. Finally, we see our state on track. Revenues are pouring in, oil prices are rising, and demand for natural gas is at a record high. Why choose this moment to confuse and scare the investment community, make business conditions uncertain for all kinds of industries, and see states embroiled in legal battles with other states and the federal government? Uka For decades? Enjoy this new opportunity for growth and prosperity and do nothing that makes you look like an outlier to the rest of the country.
Article content
Finally, guns! I grew up in Calgary where guns were almost nonexistent. On several occasions during conferences in the United States, I was the only one who had never fired a handgun. I don't know why this has changed, but it's time for the government, police and courts to crack down on anyone using handguns in any kind of illegal way.The need for handguns in Calgary I don't understand gender, but if someone feels the need to own a handgun, they take full ownership responsibility. Using that gun in an illegal way should result in jail time and penalties. So far this year, Calgary police have seized 303 of his guns, which is unacceptable. Give the police the tools they need to stop this violence. Give judges the rules they need to clean up these criminals and make gun ownership unacceptable to society.
George H. Bruckman is cHairman and corporate ambassador WCD Co., Ltd.
Bruckman: No Local Police, Pensions, Sovereignty Laws, Handguns
Source link Bruckman: No Local Police, Pensions, Sovereignty Laws, Handguns