Canada
Briefly, RSO is offering a new online concert as part of the school program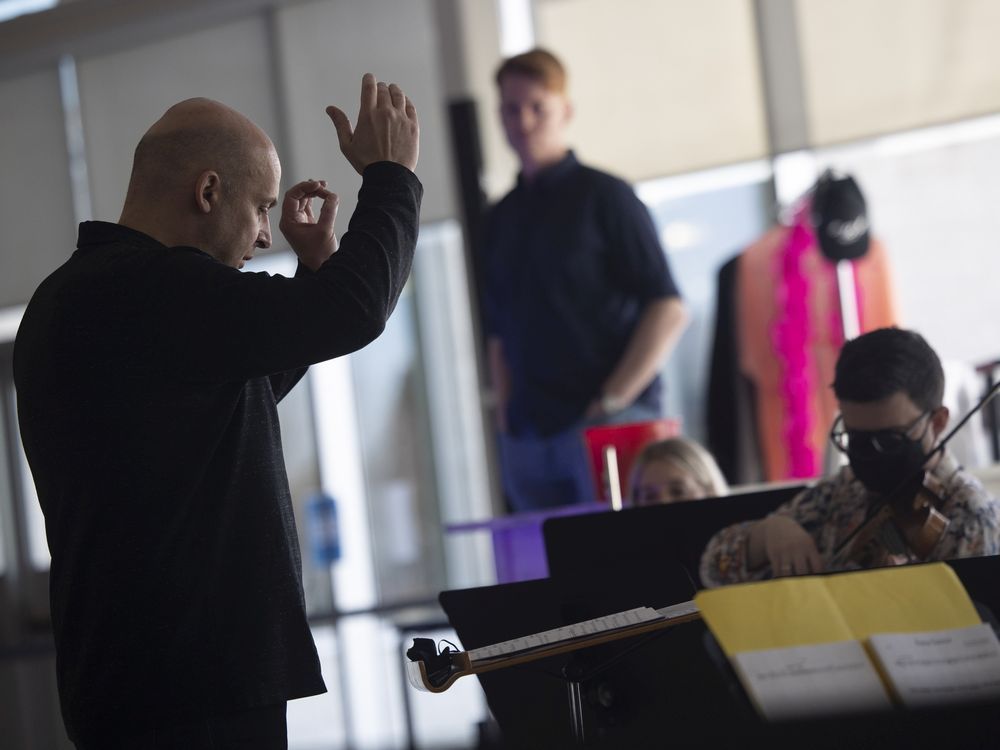 The quirkiness and ending of the local arts and entertainment scene.
Reviews and recommendations are unbiased and products are independently selected. Postmedia may earn affiliate commissions from purchases made through links on this page.
Article content
The Regina Symphony Orchestra presents a new online educational show, Li'l Shadd: A Story of Ujima, through its RSO in Schools program.
Article content
Originally a picture book, Li'l Shadd is reimagined with music by a composer of African descent and performed by RSO musicians featuring narrator Sharon-Ann Brown and singer/drummer Jeff Cappo. Brown is president of the Saskatchewan African-Canadian Heritage Museum.
Article content
This story chronicles Dr. Alfred Schmitz Shad, one of Saskatchewan's first African immigrants.
The RSO presentation is available for online screening. Also included is a teacher's guide with detailed information on the contributions of black composers to classical music.
"We strive to showcase the history of people of African descent, and Dr. Shad is one of the first Africans to make contributions in the fields of agriculture, medicine, communications and politics in Saskatchewan," said Brown. said in a media release.
Article content
The 30 minute show and teacher guide are available at reginasymphony.com/education/rso-in-schools/lil-shad-performance.
Meanwhile, RSO kicks off Saturday night's Classics Series featuring Beethoven's 5th (with guest pianist Katherine Dowling) and a tribute to black composers at the Connexus Arts Center.
Tickets and information at reginasymphony.com.
——-
The Holiday Dream Cirque is coming to the Conexus Arts Center on December 8th.
It's an all-ages show featuring holograms, acrobatics, daredevil, lasers, comedy, and more, according to media releases.
"This story follows a mischievous elf who thinks she's mailing herself to a tropical island, but instead discovers it's delivered to the wrong address: your theater. !" said release. "Trying to get to his destination, he enlists the help of stagehands, an audience, and an amazing cast of performers."
Article content
Meanwhile, the Arts Center will also host Bonnie M featuring Liz Mitchell on December 4th. Mitchell is the lead singer of Bonnie M's original "he's one of Britain's most beloved disco and reggae bands".
Formed in 1976, the group has sold over 100 million records worldwide and is known for international hits such as Daddy Cool, Sunny, Rasputin and Rivers of Babylon.
Tickets for both performances are on sale now. Learn more at conexusartscentre.ca.
——-
Regina Little Theater kicks off the new season with an adaptation of Great Expectations by Bathsheba Doran.
The Charles Dickens Classic runs from September 28th to October 1st at the Regina Performing Arts Center.
Regina Little Theater has four other feature films planned this season: The Lion, the Witch and the Wardrobe (November 30-December 3) and Time After Time (February 15-18). ), Making God Laugh (April 12-15), and Steel Magnolia (June 7-10).
Article content
For more information, visit reginalittletheatre.com. Tickets can be purchased at the Performing Arts Center.
——-
MacKenzie Art Gallery's annual gala — Welcome to the Hothouse — is back after a two-year COVID hiatus.
The event, which includes live and silent art auctions, will take place on October 14th in the atrium of the gallery's TC Douglas Building.
Proceeds are used to support Mackenzie's exhibitions and public programs.
Early bird pricing ends September 26th. Tickets are available online at mackenzie.art.
——-
Soul Deep will be playing back-to-back shows this weekend (Friday and Saturday nights) at the Revival Music Room.
The 10-piece Regina Band consists of 3 female lead vocalists, 3 horn players, and a 4-piece core rhythm section. They play classic hits featuring contemporary soul, Motown, R&B, disco and rock.
Article content
Tickets ($15) are available at Revival or by calling Lawn at 306-536-0685.
——-
Zachary Lucky's Canadian tour stops at the Artesian in Regina on Saturday.
The Saskatoon-born folk roots singer is touring in support of his latest album, Songs For Hard Times.He will be joined by special guest Soil 'N Grass
Tickets are available at artesianon13th.ca.
——-
Volksliederchor Harmonie (German Harmony Chorus) is looking for singers.
The four-part mixed choir is open to all ages and is performed in German and English. A year he has two concerts (one in spring and one at Christmas) and other special events.
Costumes are provided. Rehearsals are held every Tuesday from 7-9pm at the German Club (1727 St. John St.).
For more information, contact Alvin Knoll at (306) 352-5114.
Briefly, RSO is offering a new online concert as part of the school program
Source link Briefly, RSO is offering a new online concert as part of the school program