Canada
Blue Jays' George Springer overcomes pain to produce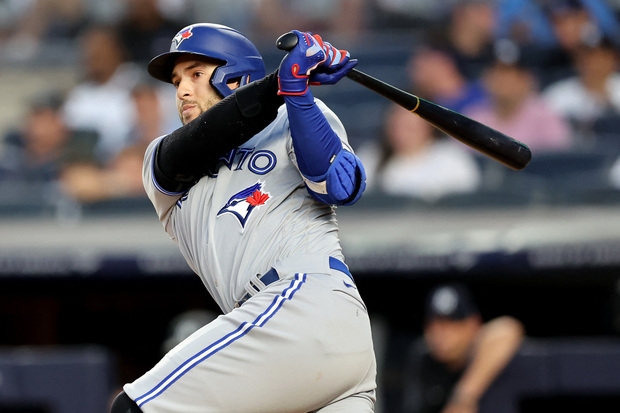 Article content
BOSTON — He didn't specifically discuss the pain in his elbow or his team's struggles early in the month, the most difficult of the schedules.
Article content
And George Springer isn't the only one who finds the current page of the calendar the most boring of the excruciatingly long baseball season.
Article content
"August is the worst," said the Blue Jays center fielder before Tuesday's rain-delayed game against the Red Sox at Fenway Park.
"We've put 120 games into this thing, and it's done a lot for your body, your travels, your mind. It's been a month where everyone feels pain and everyone feels tired." One, I know there's a light at the end of the tunnel and I have to go through it."
Article content
But it wasn't easy for Springer to get over it. And dealing with that lingering elbow inflammation pain will be a daily challenge for the rest of the way.
Article content
Springer was refreshingly candid when we talked about the job ahead of the first of three games at the historic New England ballpark.
"I want to be 100% healthy, but that's not the nature of the game," Springer said. "I just want to play. I give 100% of what I have."
That "anything 100%" can still make a big contribution, as Springer showed in the Jays' three 8th innings on Tuesday. 's bases-loaded triple was the biggest blow.
"I'm doing my best," said Springer. "I want to be able to play. I have to do what I have to do to be able to play and hopefully continue to contribute.
"I'm doing my best to be the best when my time comes."
Article content
For Springer, who has appeared in 95 of the Jays' 121 games, this arguably means more load management.
As Springer points out, injured or not, players are destined to hit a wall in August.
Of course, for the former World Series MVP, it's the 9th and 10th months that the Jays need for Springer to be at his physical best.
"When you come into September, you know you have 20 to 30 marathons left in a season, and hopefully the playoffs," Springer said. "I think that's what's fun for people. You just get through each day and have fun and have fun."
"August is crazy. It's a tough month and a physically demanding schedule. When it does, I get excited."
Article content
It's already been an uneven month for the Jays, who leveled out in midfield and experienced a 2-8 stretch before turning 4-1 in their next five games, including a 4-3 at Yankee Stadium. .
Jays pitching coach Pete Walker has called August the hump month of the season, and just like Springer, his staff will see some tough challenges.
"For me, it's always been the toughest month," Walker said. is.
"They are seeing a real stretch run, the final sprint as opposed to the marathon of the season.
Article content
back in blue
Manager John Schneider wasted no time getting longtime Red Sox outfielder Jackie Bradley Jr. into the lineup.
Bradley, who was picked up at Waiver earlier this month, started in center field.
"I think he was playing good when he was there and I love what he's bringing to the table now," Schneider said of Bradley, who doubled the Green Monster in his first at-bat. "I'm thrilled to be in this situation with people he knows so well. It's been pretty cool for him today."
The biggest challenge for Bradley. When we got back to Fenway?
"I had to help[the visitor]get to the dressing room," said Bradley. "I didn't know where to go. Where's the batting cage? It's an adjustment, but it's cool."
Around the base
The Jays welcomed left arm reliever Tim Mayza, who was only two weeks on the injured list with a dislocated shoulder. Maza didn't have to stop pitching entirely, so he was ready to put that southpaw presence back into the Jays' bullpen. It was an arm that would have been useful in his 4-2 loss to the Yankees on Sunday. We are getting closer to returning to action. He plans to pitch the bullpen in Florida on Wednesday.
Blue Jays' George Springer overcomes pain to produce
Source link Blue Jays' George Springer overcomes pain to produce