Canada
Blade wins weekend split at top-ranked Winnipeg Ice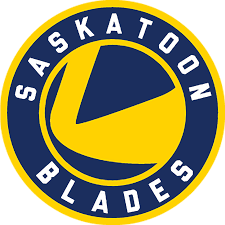 Article content
Egor Sidorov scored a hat-trick as the Saskatoon Blaze won the weekend split against Winnipeg Ice thanks to a 5-2 win on Saturday night.
Article content
Jayden Wiens and Waughn Watterodt also scored for Saskatoon, leading 2-1 and 3-1 each period.
Article content
Beating the Ice 23-22, the Blaze improved their Western Hockey League record to 16-5-0-0. Winnipeg, number one in the CHL, fell to 22-3-0-0.
With the win, the Blaze saved the split after a 6-3 decision at the SaskTel Center on Friday night.
Ty Nash and Aiden Oiring returned ice 1-5 on power plays.
The blades were 2-for-4 and had a man advantage.
Ethan Chadwick made 21 saves in the net for the Blaze to take the win.
BLADE BITS: The three stars are: 1) Sidorov, 2) Blades forward Trevor Wong and his Ice forward Owen Pederson… Attendance figures for Pride Night held at SaskTel Center he was announced at 5,144…Edmonton Oil Kings, Red Deer Rebels , Medicine Hat Tigers.
dzary@postmedia.com
Blades face their biggest test of the season

Ice Takes Round 1 in WHL Heavyweight Fight
Blade wins weekend split at top-ranked Winnipeg Ice
Source link Blade wins weekend split at top-ranked Winnipeg Ice