Canada
Behind the scenes with St. Marys' AKOOLFILM Company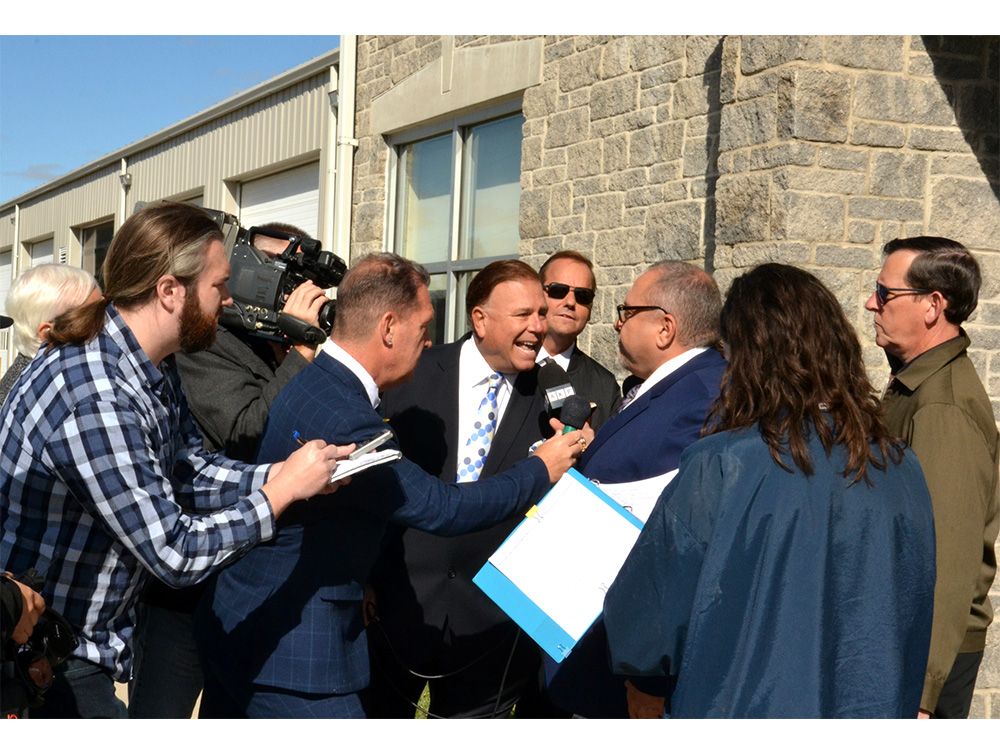 Stratford Beacon Herald reporter Galen Simmons had the opportunity to step in as an extra on the set of AKOOLFILM Company's upcoming film, Cry of Silence, and get a behind-the-scenes look at the filmmaking process.
Article content
Though I've long felt most comfortable behind the camera shooting photos and video of the people and happenings in and around Stratford, a recent proposal presented me with the opportunity to step in front of the camera for a behind-the-scenes look at filmmaking as an extra on a movie set.
Article content
A few weeks back, Fern Pridham, the production co-ordinator for St. Marys' AKOOLFILM Company's upcoming film, Cry of Silence, reached out with an opportunity for me to act – and I use that term lightly – as an extra in a short scene to be shot outside the town's municipal operations centre.
One of 10 scenes slated to be shot this past Friday, my appearance featured a gaggle of television and press reporters who were pushing for comment from police Det. Forbes (played by Jim Monaco) about the investigation into a missing woman, Margaret Klassen (played by Charlot Daysh).
While Det. Forbes offered no comment, the reporters quickly turned their attention to Margaret's husband, Frank Klassen (played by Felipe Aukai), who emotionally vented his frustration about the police's unwillingness to share information about the case.
Article content
I, of course, played one of those unnamed reporters. My only line was, "Detective Forbes, Detective Forbes," as my fellow extras and I rushed the detective.
Some might say it was a role I was born to play.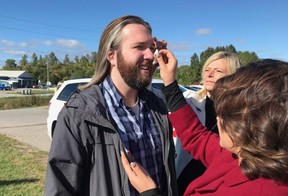 And though my actual acting in the scene was limited – I'm not even sure I'll make the final cut, and I really don't mind if that's the case – I had the opportunity to watch and speak with the professionals whose jobs are to make sure that scene and all others over the 30-plus days of shooting go smoothly and yield the results director Allen Kool and his team are aiming for.
"It's the third film we shot in St. Marys. … Cry of Silence has been in the works for quite a few years and the script was written quite a long time ago. COVID happened and we had to put a stop on it because there were so many people involved. So we shot another film and then it was time to come back to Cry of Silence," Kool said Friday.
Article content
While he wouldn't share too many details about the film's plot, Kool described Cry of Silence as a dark and mysterious drama – with hints of being a thriller – that centres around a serial killer. The film is currently being shot in St. Marys and surrounding Perth County by a cast and crew from both the immediate area and elsewhere in the province.
"As director, you have know the whole story – how you're going to shoot it. You have to block it with your camera department, you have to make sure you're getting the vision that you have based on the script and how you want to put this whole thing together," said Kool, explaining his role in the process. "The rest of the crew – everybody involved – they know what they're doing and where they're doing it and how they're doing it so I can concentrate on working with my actors and camera people to tell the story.
Article content
"Basically the director has to tell the story."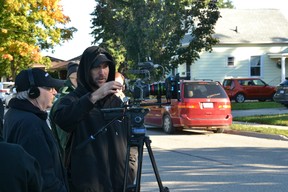 So the director has the space to tell that story and realize that vision, the AKOOLFILM Company production crew has to come together and work seamlessly as a team, often under tight timelines and the pressure of many moving parts, to keep the project moving on schedule.
Kool must rely on people like second assistant director Beata Arkulinska to co-ordinate all those moving parts and ensure everyone is where they need to be while also having the answers to any challenges that might arise.
"The first assistant director is in charge of making sure the director has everything he wants and making sure we have all of the locations. We have all the food to feed the crew, all the wardrobe. Basically, they have to have all the answers to everything and, as second assistant director, it's my job to know at least half of those answers."
Article content
As a filming location is being prepared for shooting and as actors go through hair, makeup and wardrobe, Arkulinska said she continually checks in with every member of the crew to ensure things are moving smoothly, identify any potential problems and find solutions to those problems. Arkulinska also has to be ready to fill in for the first assistant director should they need  tostep away or fill in for the director.
"That can sometimes mean running the set, which means we're the ones yelling, 'Roll sound. Roll camera,' " she said.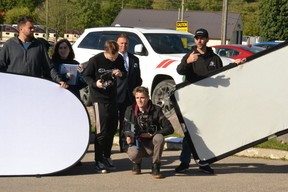 While the assistant directors oversees the bigger picture on shooting days, script supervisor Ro Sullivan is responsible for checking, double-checking and triple-checking that the people, places, things and actions being filmed follow the continuity of the plot.
Article content
"A script supervisor is often called the eyes of the editor, so I look out for continuity and make sure that basically everything will be able to be cut together," Sullivan said. "So I make sure we have full coverage. If we do five takes of something and they're all mostly good, but one line's messed up in one of them, we don't have enough coverage of that. I take notes for the editor to make sure he knows what everything's slated as."
In her notes, Sullivan records in exhaustive detail what the scene is, every line that's missed, any break in continuity and what needs to change for the next take. On Friday, for example, the scene at the St. Marys municipal operations centre, which was shot from two angles, required six takes from the first and about five takes from the second. After each take, Sullivan reviewed her notes with Kool, and the director used them to instruct the crew and the actors on how to approach the scene differently for the next take.
Article content
"Another part of it is if we're getting two different angles of the same person in one scene, we want to make sure their actions are repeating. So if they take off their glasses, they need to take them off on the same line when we do the other coverage," she said.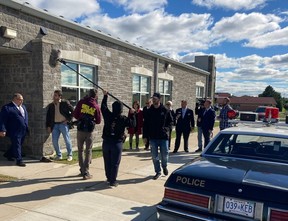 Because the scenes for this film are being shot out of chronological order, part of maintaining continuity is ensuring the actors' hair and makeup is appropriate for where that scene will be slotted in the final cut. To that end, Sullivan works closely with hairstylist Sheri LeBlanc and makeup artist G.G. Martin.
At the start of any shooting day and before each scene, LeBlanc and Martin spend time in the makeup room back at production headquarters – for this film, it's at St. Marys' Stone Willow Inn – applying makeup and styling hair and facial hair for each of the actors. Once the actors' initial looks are set, the pair follows them to each shooting location equipped with everything they need for last-minute touch ups before and between each take.
Article content
"For continuity, we take photographs to make sure everything looks the same from shot to shot," LeBlanc said. "We could go from one day into the evening and then vice versa; in the morning put a beard on and in the afternoon no beard. So we're switching scenes. Sometimes we can get five or six scenes in for each actor, so we have them come back in and redo the hair. We do a lot of travelling, a lot of on the run."
"Timing and the volume of work can be a challenge," Martin added. "Some days we'll have eight actors, some days we'll have two, so it's up to us to make sure that we get them out on schedule so the shoot can go smoothly."
It's the tireless work of people like Martin, LeBlanc, Sullivan, Arkulinska and many others that allow Kool to tell the story while ensuring actors like Daysh and Aukai are able to embody their characters and give the best performance they can once the cameras start rolling.
Article content
"It's a team effort making a movie," Daysh said. "It's all about the energy of the team and making sure everything runs smoothly. We do have an amazing team. I'm very impressed with how everything's going so far. It's been easy as an actor to go all day because they make it easy for us to do our jobs."
"We are all family here," Aukai added. "We are a big family. Everybody gets along with everybody and that helps a lot because it's not easy to shoot a feature film in 20 days. It's a miracle and everybody's doing their jobs perfectly. Everybody loves each other and supports each other and that helps a lot."
gsimmons@postmedia.com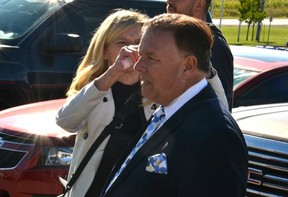 Behind the scenes with St. Marys' AKOOLFILM Company Source link Behind the scenes with St. Marys' AKOOLFILM Company