Canada
Author of MUHC report on systemic racism says he can't speak to media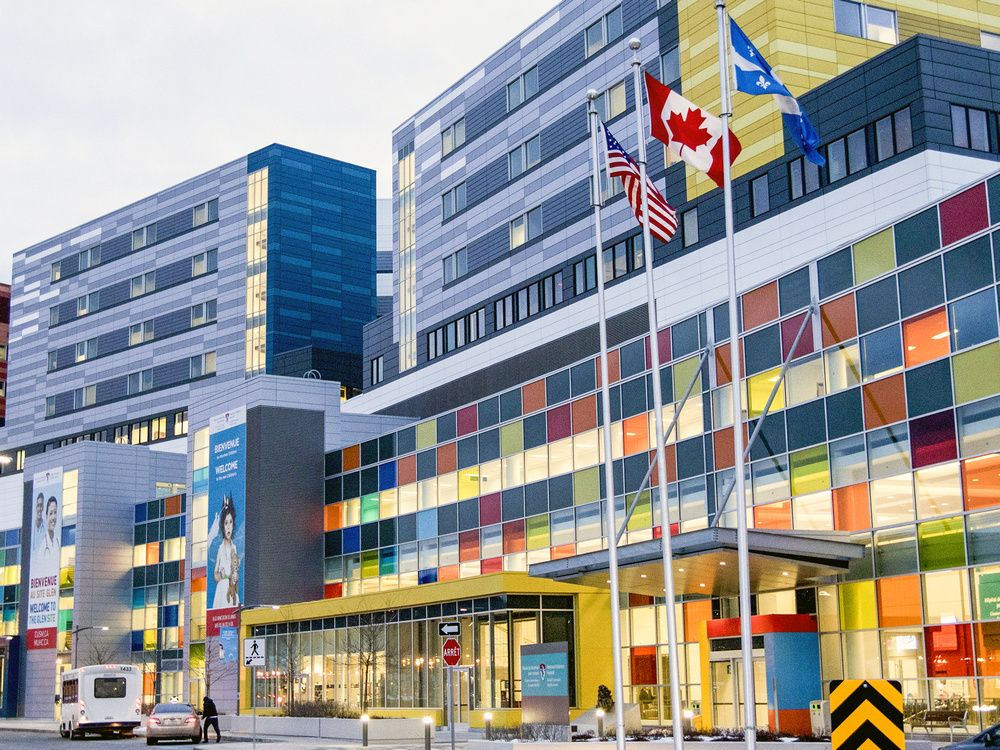 MUHC's board of directors will release the report at its meeting on Friday.
Article content
The lead author of a groundbreaking report on systemic racism at the McGill University Health Center says he was told by MUHC he could not allow media interviews to talk about their findings. .
Article content
Longtime patient rights advocate Seeta Ramdas and family medicine chief Dr. Anita Brown Johnson were appointed by the MUHC almost two years ago to the anti-racism task force that spearheaded the report. But since a nearly completed draft of the report was leaked to the Gazette two weeks ago, two women of color have not been allowed to speak to journalists about its contents.
Article content
"I would like to clarify some of the issues, my Co-Chairs and I have been told not to comment on this report and direct any questions to MUHC's communications department. , she added that she was speaking on behalf of Brown Johnson.
The Montreal Gazette has repeatedly requested an interview with the report's co-authors. A MUHC official said last week, "Neither Dr. Brown Johnson nor Ms. Ramdas are available to speak at this time."
Article content
MUHC's board of directors will release the report at its meeting on Friday. The meeting was scheduled to take place at the Glensite, Notre-Dame de Grasse, but is now being held exclusively on Zoom. While Ramdass and Brown-Johnson are allowed to give a brief synopsis of their report at the conference, it is his publicly-run MUHC executive who is authorized to speak to the news media. His director, Dr. Pierre Gfeller.
(Both Ramdass and Brown-Johnson oversee MUHC and are members of the Gfeller-reported board of directors.)
Sources say the report has sparked heated debate in the upper echelons of Quebec's largest hospital network, which also makes it a mandate to treat indigenous peoples. It contains chilling testimony from racialized MUHC staff and patients who allege that there is. It also focuses on sexism and highlights examples of xenophobia.
Article content
The problem of systemic racism in Quebec's hospitals has intensified during the province's election campaign, and Prime Minister Francois Legault denied its existence during a televised debate last week. During the debate, Legault claimed the matter had been resolved at her Joliette hospital where her Joyce Echaquan, a 37-year-old Atikamekw woman, died as a patient on September 28, 2020. Shortly before her death she suffered a nurse.
Legault's comments prompted Echaquan's husband, Carol Dubé, to challenge Legault's claims and accuse the prime minister of "taking advantage of my silence". Legault responded by apologizing to Dubé. It's his second public apology he made during the campaign, and the first after equating immigration with "extremism" and "violence."
Article content
Joliet Hospital is not part of MUHC, a network of five hospitals. MUHC's Board of Directors has commissioned this report in the wake of the May 25, 2020 death of George Floyd, a black man, in the United States at the hands of a white police officer. The problem of systemic racism experienced by indigenous peoples.
The report observes that researchers have attempted to interfere with data collection.
"Certain members of MUHC and[its research institute]have expressed displeasure with … promoting the investigation among their peers," the report said. "MUHC and certain members of her MUHC-RI exercised or used their privileges in ways that could compromise the integrity and confidentiality of their research. "
Article content
When the Gazette first began investigating the report with MUHC, a spokesperson asked the newspaper to withhold the story by providing an exclusive interview with Mr. Gefferer. After the Gazette published the article, MUHC officials said the offer to interview Geffeller has now been withdrawn.
The Gazette emailed a series of questions to MUHC on Wednesday, including Gfeller. MUHC officials were not available for comment Thursday morning.
In one testimony in the Ramdass-Brown-Johnson report echoing Echaquan's abuse, MUHC health workers recalled substandard treatment of an Indigenous woman in labor.
"She was taken by ambulance," the worker told researchers. "She was homeless, she was drinking, and there was a lot of judgment she received. The care she received during childbirth was really, really inferior to the care others received." And that's a real shame.
This report is based on a survey of 712 staff and patients, focus groups, and in-depth interviews with 34 participants. , the impact of xenophobia.
aderfel@postmedia.com
Report on systemic racism at MUHC contains chilling testimony

Investigation into systemic racism sparked unrest at MUHC

Gender discrimination and other forms of prejudice persist in MUHC, report says


Author of MUHC report on systemic racism says he can't speak to media
Source link Author of MUHC report on systemic racism says he can't speak to media