Canada
Ask Amy: Friends feel selfish in response to grief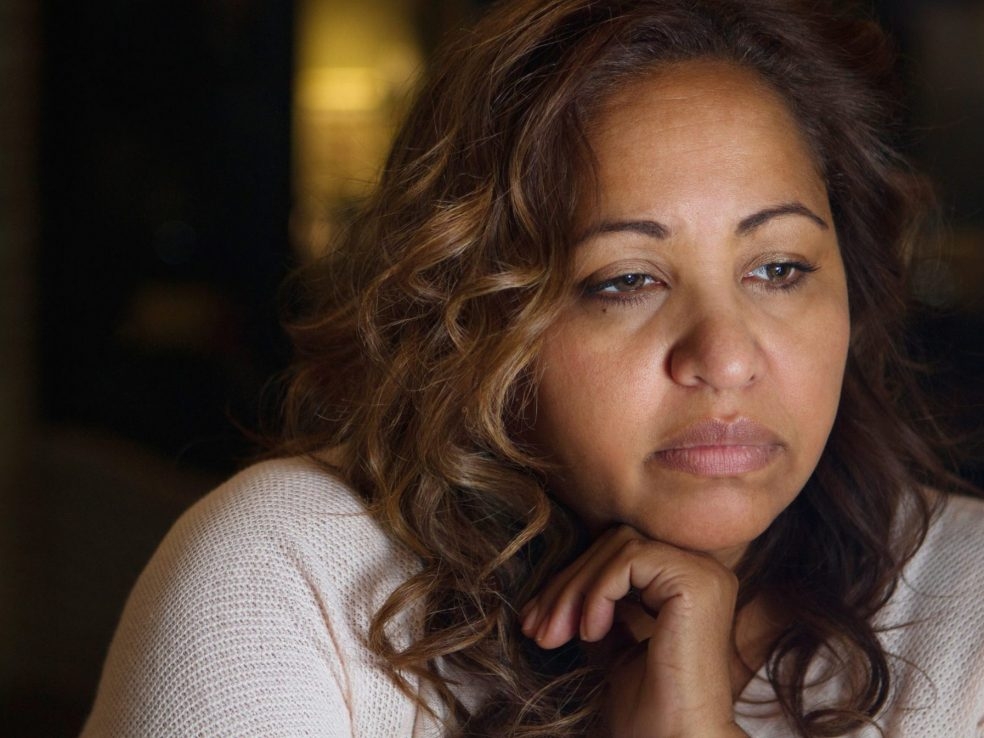 Reviews and recommendations are unbiased and products are independently selected. Postmedia may earn affiliate commissions from purchases made through links on this page.
Article content
Dear Amy: A childhood friend of nearly 50 years recently lost a child to suicide. We usually only call her on her birthday and I haven't seen her in almost 20 years.
Article content
I have spent most of my life with PTSD resulting from the trauma of being sexually abused when I was 17.
Article content
I didn't really start healing until my current doctor diagnosed me and referred me to a specialist for treatment.
Suicide has been on my shoulders for years and it always sends me to dark places.
My friend did not notify me personally. She posted the news on her Facebook.
Recommended videos
Seeing how much support she had, I didn't feel like calling her.
It's been months and instead, I wrote her an apology letter for the lack of communication, not only knowing but expressing how I felt for her in dealing with her terrible loss. did.
She hasn't reached out to me.
I feel guilty about my reaction to losing her. I usually contact people who have lost her loved ones in a timely manner.
Article content
She had a rough life, but in the last 25 years she remarried, took her life in the horns and got along very well.
But finally getting proper treatment, I am now finding peace. I put off reaching out because of my own selfish(?) fear of my own instability.
How can I fix this?
– selfish
Dear Selfish: Your shame has sent you into a spiral of self-punishment. Now that you have processed your own actions, you should really stop doing this about yourself.
There is no way of knowing how this tragedy affected your friend. does not ask for a response (a grieving person cannot always reply).
Article content
You should call your friend even if it's not her birthday. Do not apologize or explain your reaction to her child's death. Tell her that she continues to be in your thoughts about her every day, ask her how she's doing, and listen to her with her thoughtful compassion. If she doesn't want to talk about her own loss, move on to other topics you two have traditionally discussed.
Dear Amy: A good friend of many years recently stayed with me as a guest at a luxury resort for five nights.
She is used to having drinks and snacks all day long.
I'm the opposite, carefully watching what I eat and always politely refusing when she asks.
Article content
Last week she said it was rude not to eat anything when she was eating because she feels she shouldn't be eating "alone".
I was stunned but politely reassured and not being rude reminded her that I don't eat between meals (she knows this very well).
Well, she kept trying to get another response from me.
I was hurt and felt as if she was treating me as one of her children, husband, or work colleague.
I finished it and had no other reaction.
Did I have to answer that I watch my weight and I don't mindlessly eat or enjoy unhealthy donuts or the like all day long or explain any health issues?
Do I need to order something so my friend doesn't eat alone (just throw it away)?
Article content
I don't want to be rude, waste my money, lose friends, or be criticized like this.
– upset
Dear Upset: You don't have to snack with your friends to be polite. Nor do you have to swallow her bullying and ranting.
Dear Amy: "No plaque" complained because the dental hygienist used "baby talk" to talk to her.
Being in my mid-30s, I don't remember spending much time with older people who don't have dementia.
Unfortunately, it plays a huge role in my life, family and social life.
The hygienist may be too.
– have been to
Dear Been There: I'm sorry about your own experience with the elders, but you also need to get out more.
You don't need baby talk when dealing with someone with dementia (which this writer doesn't have).
Ask Amy: Friends feel selfish in response to grief
Source link Ask Amy: Friends feel selfish in response to grief