Canada
Argonauts dominate Ticats with 3 picks for DB Jamal Peters, 3 TD tosses for MBT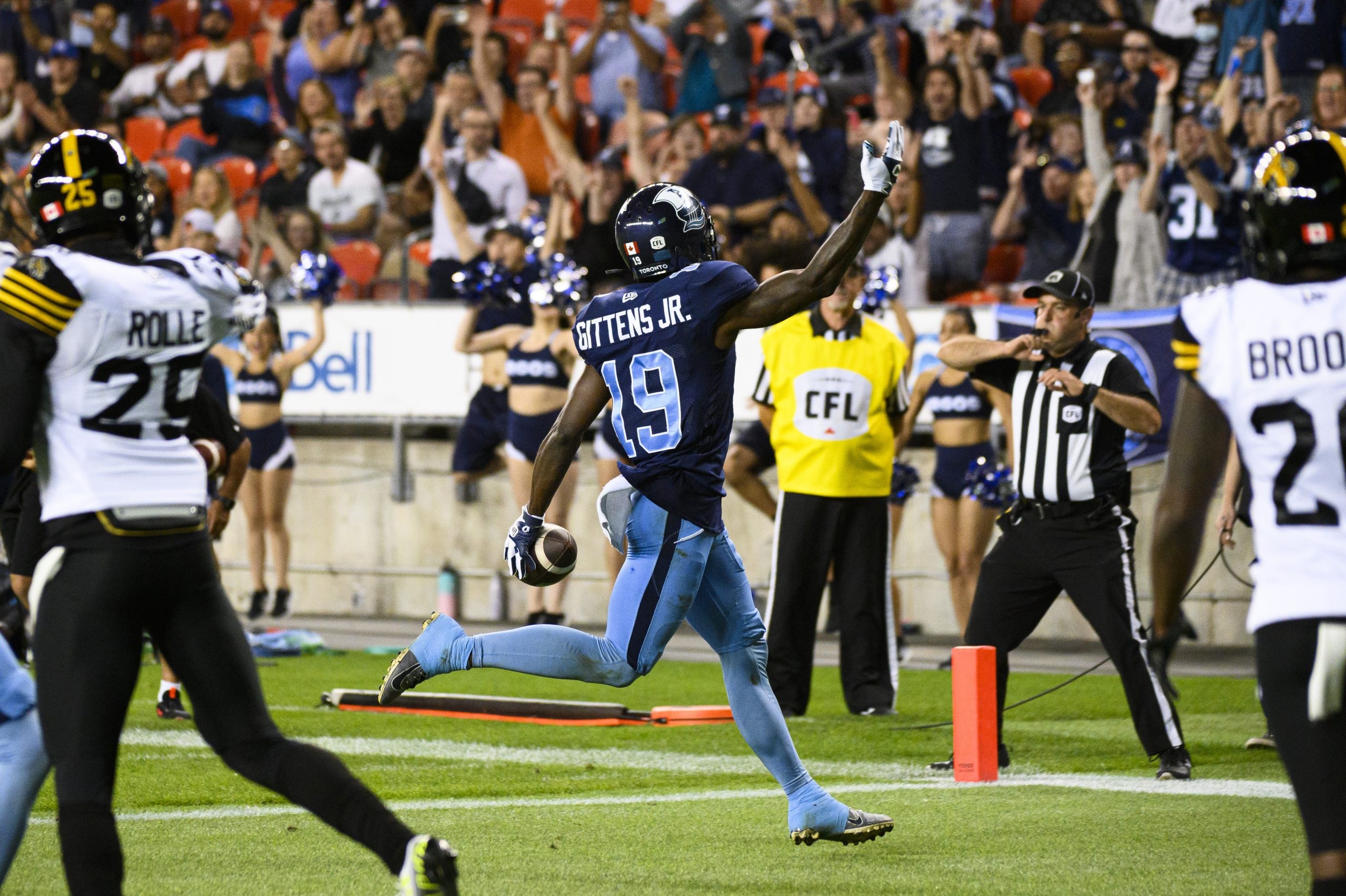 Article content
Three interceptions by Jamal Peters, three touchdown passes to three different receivers by McLeod Bethel-Thompson, and one big win.
Article content
It was a heartening Friday for Argos after losing two games in a row.
Article content
The hated Ticats turned out to provide solace as the Argos beat Hamilton 37-20 at BMO Field to improve to 5-5 and cement their number one spot in the East.
The team will have its fourth and final meeting during the regular season on Labor Day in the Hammers. Argos, who has won two of his three so far, will need to lose 21 points to lose the tiebreak if the team is tied at the end of the season.
Article content
Once Argos took control on Friday, they never looked back, outscoring the Tubbys 27-4 in the second half in what was probably the best half hour of football this season.
Admittedly, they were far from perfect. Especially in the first half, they looked like the same old Argos, with too many outs offensively. When Hamilton made plays on the field, Toronto's back end often experienced coverage disruptions and breakdowns. Argos also failed to run the ball or stop Tikat on the ground. But compared to Hamilton's shortcomings, the Argos were elite.
Article content
Dane Evans started at QB for the Tikats, but made way for the injured Matthew Shilts in the second half, bringing Evans back.
Toronto eventually scored a touchdown overcoming a poorly planned first down in the red zone as MBT attacked Curly Gittens Jr.. A 4-yard strike late in the second quarter pulled them within 13-10. Boris Bede attempted a bizarre moonshot on the ensuing kickoff that turned Tikats into a late field goal and a 16–10 halftime lead.
Tikats scored first in the second half and scored another field goal, but after that it was all Argos. They started playing first in defense and then in attack, taking their first lead of the night when MBT threw to DaVaris Daniels, his second TD of the game. .
Article content
When the Ticats regained possession, it was Evans, not Silz, at quarterback, the third substitution at the position by Hamilton. Silz was in favor of his pitcher and did not return.
On the second throw Evans attempted in the series, he foolishly threw to the sidelines, only to have Peters intercept it with his second pick that night.
Toronto cashed in when MBT threw a third TD and Marquese Ambles trailed in the majors.
It should be noted that both of Argos' third-quarter touchdowns are the result of big plays by ex-Ticat Brandon Banks, who has been largely unaffected this season. His 14-yard run on Speedy B set up Daniels for his major before his 26-yard catch-and-run put his MBT in position to hit Ambles.
Peters then grabbed his third interception of the night. This was fatal for Tubby. He stepped in front of Hamilton's receiver on Evans' pass and dashed 67 yards to score the pick 6, making him 34-19 early on. Fourth quarter.
Article content
simply
Argos rookie Eric Sutton has committed one of football's greatest sins with a selfish penalty that turned the color of the entire second quarter. The defender's back was ejected as the blow was delivered to the sensitive area of ​​an unsuspecting member of Hamilton's returning force. A 25-yard penalty was also imposed. Freshman Argo his Javon his leak hurt his hamstring for the second time this season, but was not considered serious. His first setback, which actually happened, put him on the injured reserve list for six games. He came back last week and was used as a starting returner and in the backfield…good night for the kicker. Seth Small of the Ticats went 4-for-5 on his goal attempts on the field. Bede made all three of his attempts, including a 56-yarder. AJ Ouellett only had six of these carries for 16 yards, but early in the second half he took a 10-yard burst from the center and looked to energize the offense.
fzicarelli@postmedia.com
Argonauts dominate Ticats with 3 picks for DB Jamal Peters, 3 TD tosses for MBT
Source link Argonauts dominate Ticats with 3 picks for DB Jamal Peters, 3 TD tosses for MBT