Canada
American takes big lead in Presidents Cup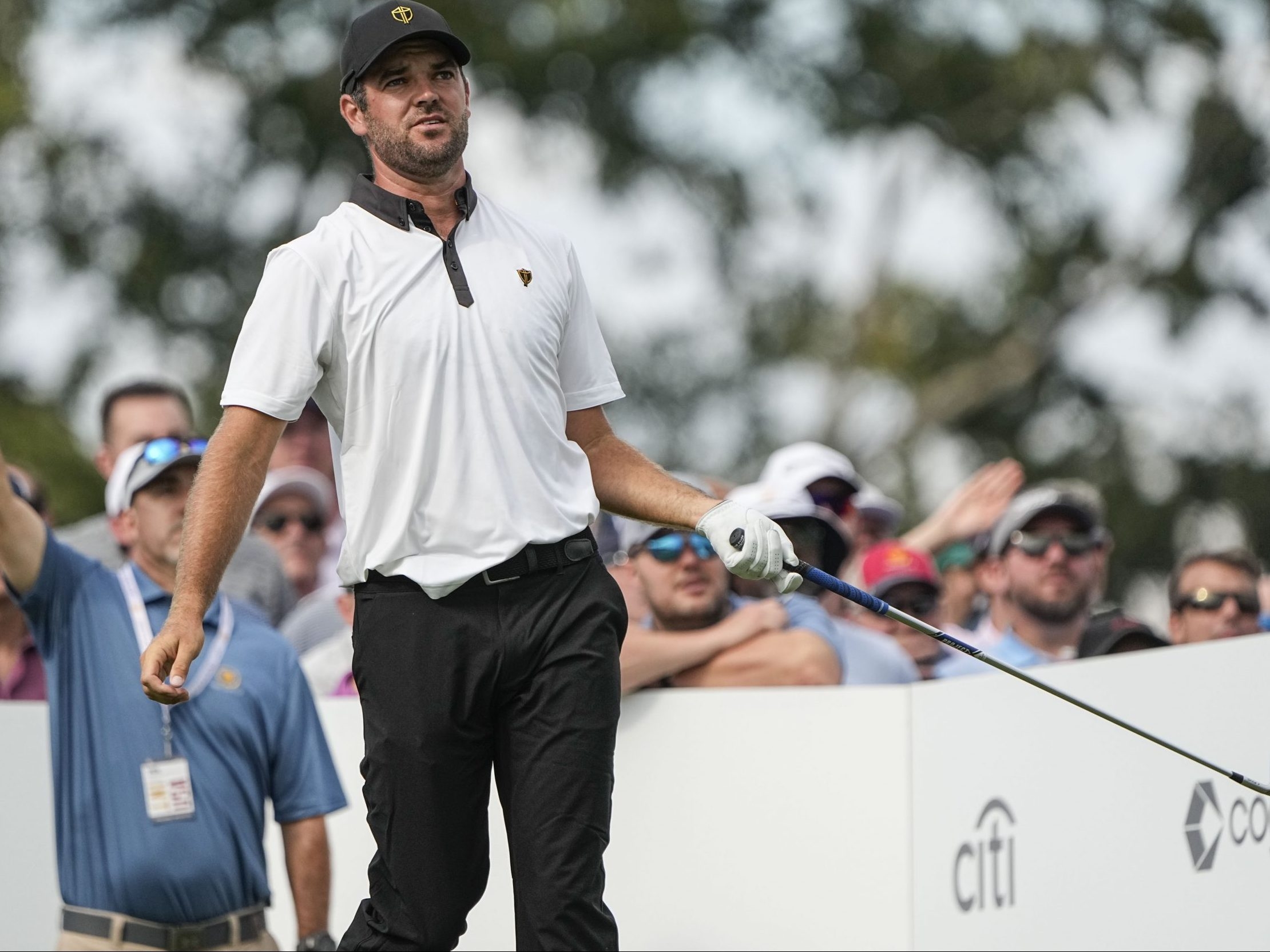 Article content
CHARLOTTE, N.C. — On the final hole of Thursday's final game at the Presidents' Cup, Canada's Taylor Pendris had a chance to stem the streak of Day 1's American onslaught, but his 10-foot par putt closed the hole. I watched in agony as it slipped through. .
Article content
"Honestly, I felt really good. I thought it was going to work," Pendris said after the game.
Article content
An international bogey on the 18th hole cost Pendris and Chilean partner Mito Pereira the match, while Tony Finau and Max Houma scored the final points of the day and lifted Team USA to 15.5 in a four-day race at Quail Hollow. We had a 4-1 lead. point.
Article content
If setting the tone early on was part of the highly lucrative Americans' game plan, they certainly paid off.
"There's a long way to go," said US captain Davis Love III. "We are obviously very happy."
Hoping to give the underdogs a quick start in Thursday's tough alternate-shot format, international captain Trevor Immelman sent out two Masters champions, Adam Scott and Hideki Matsuyama, in the first match. Answered by Xander Schaufle and Patrick Cantray.
Article content
It wasn't even close.
The Americans defeated Scott and Matsuyama 6&5, while Schauffele and Cantray went bogey free on the day to end the match on the 13th hole. It was the first time since his 2011 that his Cup match did not advance to his 14th hole, and it was a nightmare start for the International.
In match 2, Immelman sent Canada's Corey Conners and South Korea's Sungjae Im to gamble in a top-heavy pairing for his overmatched roster. Love called up the familiar pairing of Justin Thomas and Jordan Spieth and the Americans handled business, took the lead on the third hole and held on for a 2&1 win.
"They certainly didn't give us a hole," Connors said after the game. "It was hard to beat them today." "We didn't get off to the best start, but we fought back well."
Article content
Connors and Yim, two of the world's best ball-strikers, were slightly off on Thursday. By teeing off South Korea's Im on odd holes and all of his four par threes on even holes, the strategy put a lot of drivers in Im's hands and a lot of approaches in Connors' hands. was to put The problem was that Im didn't have the day he used to drive and Connors didn't have the day he used irons like he used to. As such, Im was often left to pitch and chip, putting a lot of pressure on Connors' putter. Tour last season.
"I couldn't get the last important putt in," Connors said. "I think we're all going to learn a lot from that day. We're all going to be pretty hungry to get back there."
Article content
In match 3, the American pair of Colin Morikawa and Cameron Young defeated 20-year-old Tom Kim and KH Lee 2&1. The international of Si Woo Kim and Cam Davis His duo rallied in match four to take their first lead of the day on the 17th hole, beating world number one Scottie Scheffler and Sam Burns with his 2-up I was.
"When you start out not having the best and find a way to turn it around, it's always more satisfying, especially with the ability of the players playing here," said Augie Davis. "We are really proud as a team."
This left Pendris and Pereira in the final match to determine how many holes the International will find heading into Friday. The internationals, who had been trailing for most of the match, squared things with a birdie on the 13th, and Pendris tied things on the 16th with a 24-foot birdie putt.
Article content
With the rest of the international team, captains and assistants surrounding the 18th green, Pendris' putt that halved the match failed, ending the day with four red American winning numbers on the scoreboard.
Pendris said, "It was really cool to putt at 16 to keep us there and give us some momentum. Sorry about the 18, but that's golf." I didn't, so it was crazy, lots of people, great support for the international team, and really cool."
first hole jitter
It's been a long day for Presidents Cup rookie Pendris. He spent a good deal of time Thursday afternoon unleashing one of his big drives off the first tee of the final group.
"I happened to wake up early this morning and couldn't get back to bed, so I was thinking about the first tee shot for a while," he said. "The anticipation was running high from 5am onwards to tee off in our first match."
Article content
Pendris and Pereira's international plan worked pretty well with Pendris taking advantage from Ti and Pereira showing off his shotmaking, but it wasn't enough to keep Finau and Homa in the end.
"Mito and I played very well. We didn't play our best early on, but we fought back hard and put pressure on our opponents in the middle of the round," Pendris said. "The last five or six holes could have gone either way. It was my first time playing in the President's Cup and I had a great time. I'm hungry to win."
Mike Weir sat down with fellow Canadians Pendris and Connors Wednesday night and did his best to let them know what to expect. was not enough.
"If you're not nervous, then something is wrong," he said. "The first tee shot was quite an experience, but I went up there and put it in the middle."
Pendrith and Conners will pair up on Friday as the two Canadian pals face Americans Homa and Billy Horschel in the final Best Ball format.
PRESIDENTS CUP: LIV GOLFER (GUCK) IS MISSED AT QUAIL HOLLOW

McCarthy: The President's Cup doesn't need an overhaul. I just need time.
American takes big lead in Presidents Cup
Source link American takes big lead in Presidents Cup