Canada
A new fire training center outside Saskatoon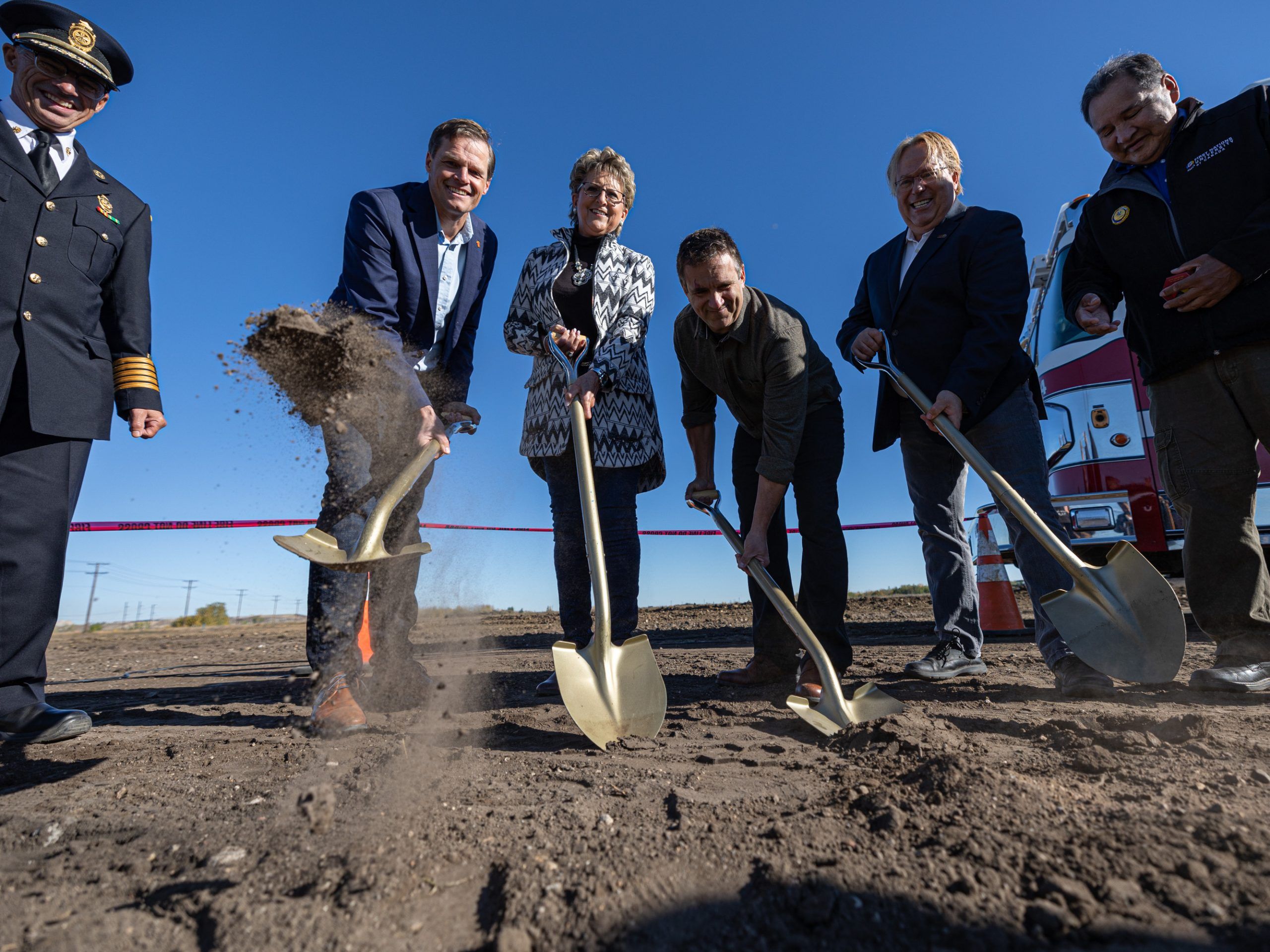 RMs from Saskatoon, Warman, Martensville, and Corman Park are collaborating on hubs for training emergency responders.
Article content
Saskatoon Fire Chief Morgan Huckle recalled a CN Rail train derailment just outside the city in 2019, answering questions after the groundbreaking ceremony for a new firefighter training facility.
Article content
A derailment at the intersection of US 11 and Wanuskewin Road drew a 17-hour response from 28 different agencies, including the Saskatoon, Warman and Dalmeny fire departments. Hackl said the incident emphasized to all concerned the need for strong regional coordination among emergency services.
Article content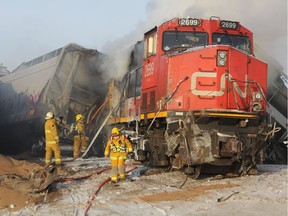 Wednesday's ceremony marked the start of construction on a training center to be built just north of the city limits on RM in Corman Park. Saskatoon, Corman Park, Warman and Martensville are collaborating on this project.
Saskatoon Mayor Charlie Clark said it would take years of relationship building before the municipalities involved could do something like this.
"In the past, it has sometimes felt intimidating to say, 'Let's work together,'" he said.

Article content
Warman Mayor Gary Philipchuk agreed, saying that trust was lacking at the first regional planning conferences held several years ago.
"Everyone was a little territorial," he admitted. Since then, relations have "developed" and regional cooperation has become the norm on many issues, including emergency response, he said.
The first phase of construction will develop 10 acres of the 40 acres purchased to house the facility. The City of Saskatoon has given him $4.25 million in funding. The city council approved spending for 2020 as part of his $35.5 million contribution to pandemic response funds from the state government.
Phase 1 is expected to be completed in spring 2023. Future phases will be built subject to funding. The local governments involved are still working out the details of who will pay for what and how the new facility will be managed.
Article content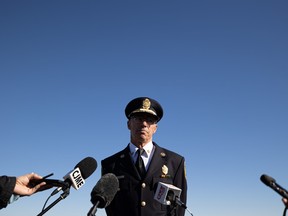 Huckle said the first phase of construction will include a large concrete pad, a hydrant system and mobile classrooms. They also have a training structure that allows them to practice a variety of rescue techniques and what the fire chief described as a "sea container maze" where they can perform controlled burns. added that the site hosts mining company fire brigade training and can also be used for police tactical training.
The new facility is a significant upgrade to what the Saskatoon Fire Department is currently working on. Hackl said he can train up to 50 people at a time, with 30 in the only classroom space and 20 doing hands-on work in a training tower behind the city's fire department. increase.
Article content
He said the new site could easily host 100 trainees at a time. He said this could reach "hundreds" depending on the activities being carried out. He added that the extra space means that training can be conducted for railroad disasters and leaks of hazardous materials.
The fire chief added that the construction includes drainage and containment systems to prevent contaminants from entering the surrounding environment.
There is no timeline for the second phase, but Hackl said it will include an indoor arena for hands-on training throughout the year. He said this would create a facility comparable to its kind in the country and an asset for emergency responders statewide. He said the phase will also allow fire departments to reduce spending on travel and training.
Article content
Derailed train catches fire outside Saskatoon on Highway 11

Watch: Witnesses capture moment train derails outside Saskatoon

State Approves Saskatoon Infrastructure Spending Plan
News always seems to fly fast to us. From the latest on COVID-19, to politics and crime and everything in between, it can be hard to keep up.With that in mind, Saskatoon Star Phoenix is afternoon headlines A newsletter is delivered daily to your inbox to help you stay up to date with the most important news of the day. Click here to subscribe.
A new fire training center outside Saskatoon
Source link A new fire training center outside Saskatoon